Poll
Loading ...
Samsung to release JitterBig Plus for GreatCall
posted by Joe on June 26th, 2012 - 10:27 am | Jitterbug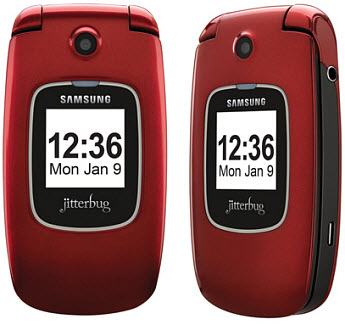 The service might have changed its name to GreatCall, but the phone is still called JitterBug. The original was popular with senior citizens — popular enough to warrant a follow-up device, apparently. Samsung recently posted information about the JitterBug Plus, which figures to hit Great Call soon. It's as basic as you might expect, featuring a 2.2-inch screen, large keypad buttons, and a 1.3-megapixel camera. It also has some internal memory, 1GB, which seems a bit much for such a basic phone. It appears Samsung released the details in error, as the page has been taken down. Presumably, GreatCall will announce the phone, including pricing and availability, in the near future.