Poll
Loading ...
Jitterbug Plus announced and released
posted by Joe on July 2nd, 2012 - 11:30 am | Jitterbug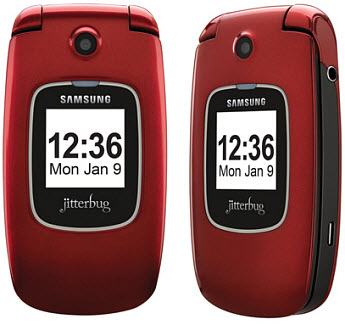 Samsung let the cat out of the bag a bit early when they put up a page for the Jitterbug Plus. They ended up taking it down, but not before everyone got a load of the basics. This morning the phone was officially announced and released by GreatCall. One thing we didn't hit on was how the camera, 1.3 megapixels, integrates with social. Users can snap pictures and easily upload to Facebook, Shutterfly, and Picasa. The JitterBug Plus is available in both red and silver, and it costs $99.99. That's a promotional price, though, as it's normally $119.99. You can get one, with a GreatCall plan, at GreatCall's website.
Via All Things D.