Poll
Loading ...
iPhone Price Cuts for Boost, Virgin
posted by Liz E. on October 2nd, 2014 - 1:49 pm | Boost Mobile, iPhone, Virgin Mobile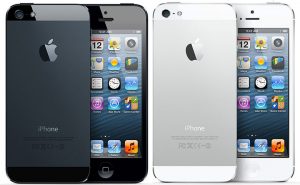 As expected, Sprint's prepaid brands Virgin Mobile and Boost Mobile have announced price cuts on the older iPhone models. This reduced price is labeled as 'limited time' on Virgin Mobile's website, but I wouldn't be surprised to see the prices to drop permanently soon following the recent release of the popular (and maybe slightly bendable) iPhone 6 and iPhone 6 Plus earlier this year.
Interestingly enough, the prices of phones for Virgin Mobile and Boost Mobile isn't the same. Virgin Mobile has reduced their iPhone by 10% – 30% (depending on how much storage you want) while Boost just has a reduced price. Here's the breakdown:
iPhone 4s (8 GB) – $199.99 (was $349.99)
iPhone 5c (16 GB) – $314.99 (was $444.99
iPhone 5s (16 GB) – $404.99 (was $549.99)
iPhone 4s (8GB) – $199.99 (was $299.99)
iPhone 5c (16GB) – $349.99 (was $449.99)
iPhone 5s (16GB) – $449.99 (was $549.99)
While the prices for the iPhone 4 and 5 models haven't been officially dropped, I expect that it will happen soon. PrepaidPhone News reported that Apple cut the prices of their 5c and 5s models by $100 with the launch of the iPhone 6 and as the newest iPhone moves to MVNOs, I expect the prices will continue to drop in favor of the new model.