Poll
Loading ...
7 Best Android Widgets
posted by Liz E. on March 6th, 2015 - 12:31 pm | FAQ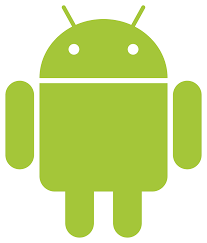 One of the perks of Android phones is the immense amount of customization available. With a few clicks of a button, you can change the look and feel of all of your screens, apps, ringtones and more. Most people know about a lot of the display options, but I feel like widgets–easily one of Android's main selling points–are seriously undervalued. So, here are a list of my 7 favorite Android widgets:
Power toggles – This customizable widget allows you to put toggles normally hidden in the swipe-down menu right at your fingertips. The list of available toggles is extensive and includes Bluetooth, Wifi, mobile data, flashlight…you name it, it's probably there.
Slider Widget – this handy widget allows you to quickly and easily customize sound volumes for a number of tasks so you don't constantly have to be clicking your volume buttons.
Soundhound – This app is a must-have if you love music. Just tap the icon and hold it up to the speaker (or hum into the speaker) and Soundhound will identify the song for you and even give you lyrics.
Authentic Weather – If you're bored by traditional weather apps that have a slew of numbers, try out this fun (and perhaps slightly offensive) weather app that tells you the weather with delightful sarcasm.
Month – This widget is, as the name implies, a customizable calendar widget that syncs with Google Calendar, gives you birthday reminders and has a lunar calendar, cause everyone needs that, right?
Google Keep – If you're a list person, then this app is a must-have. This widget/app allows you to stay organized and make as many lists as your heart desires, and view them all in the same screen.
Pre-included App Widgets – Did you know that a lot of the social, productivity and media apps you use on a daily basis probably have widgets to go with them? These widgets generally download at the same time as the app, so you might not even know you have it on your phone. Take a minute and swipe through your already-installed widgets if you haven't checked in a while–you might be surprised!
What are some of your favorite widgets? Let me know in the comments!