Poll
Loading ...
Virtual Reality Phone Exclusive to Cricket
posted by Mary G. on September 7th, 2016 - 12:47 pm | Cricket, Prepaid Phones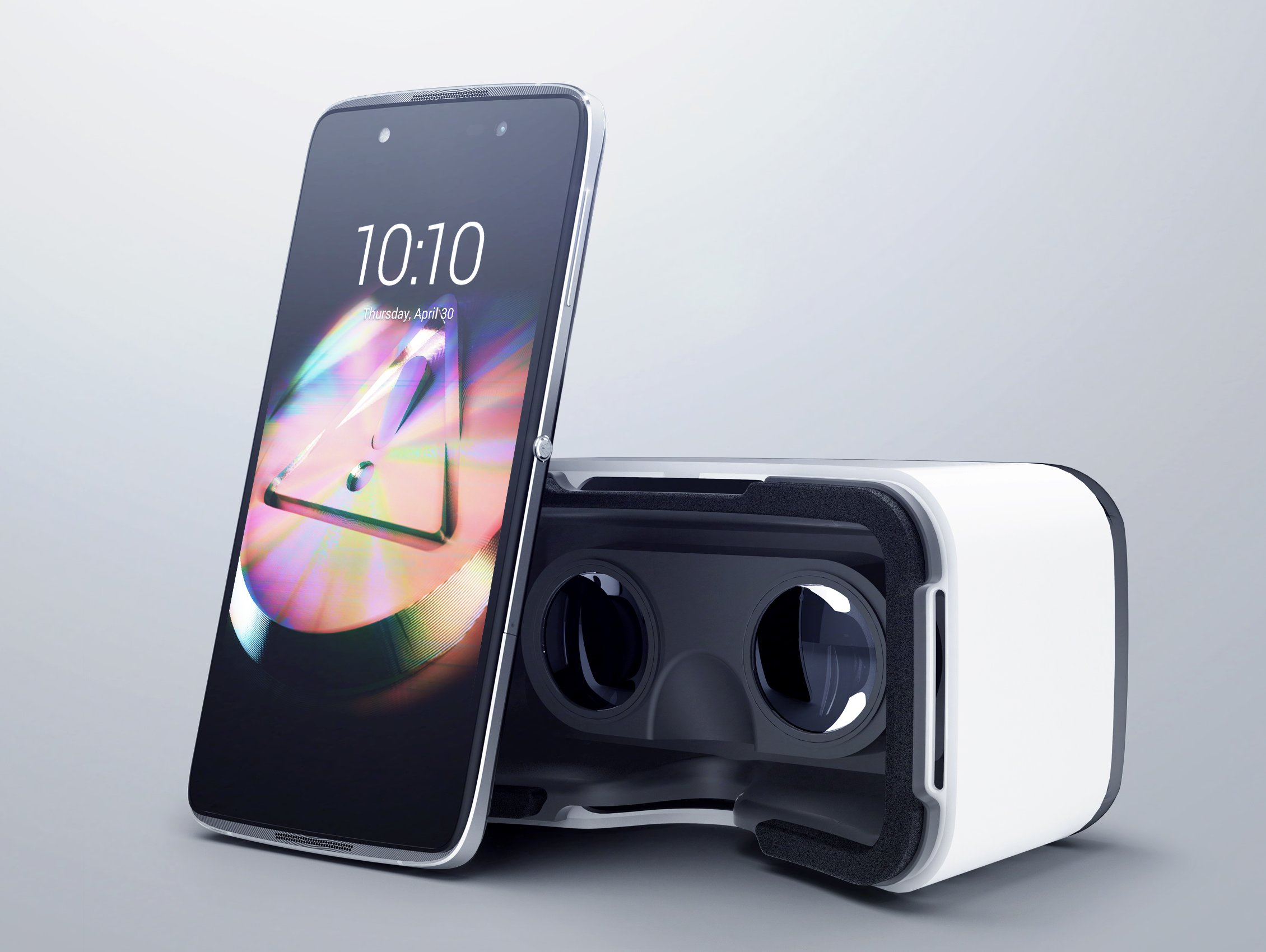 Cricket, an AT&T MVNO, is exclusively selling the very first Android smartphone to come equipped with virtual reality (VR) goggles. The Alcatel IDOL 4 hit stores early this month, after much anticipation.
Alcatel announced the release of IDOL 4 back in February at the Mobile World Congress. The company also announced a nicer version of the phone, the IDOL 4S. While the 4S is available for purchase only through Alcatel currently, it is sold unlocked so you are able to bring it to pretty much any company that accepts unlocked GSM phones.
These Alcatel phones come equipped with a "VR Launcher" and goggles, which are ready to use right out of the box. Cricket claims that it is all very simple to use, and the website states that the launcher "makes discovering, organizing and viewing 360° content a snap. Navigating in the Launcher is easy, with just a turn of the head or the touch of the button." That sounds straightforward enough, right?
There are quite a few differences between the Idol 4 and the average smartphone; it is in a category of its own. The phone comes pre-loaded with a bunch of content, like games and various VR experiences to explore. The most popular of the pre-loaded content is LittlStar, a media app that offers sports and entertainment from a variety of outlets. The phone also comes equipped with a VR store featuring all original Alcatel VR apps.
The reviews I have seen of the Idol 4 are pretty mixed, but the biggest complaint is the VR headset. The headset is not Daydream certified (Daydream is Google's own VR technology which is being developed for Android). So really, you are just missing out on all that content. However, if you're simply interested in trying VR, it might be worth a shot.
Regardless, if you take away the VR equipment, you are really just left with a smart phone… So, let's take a look at the specs:
Android 6.0 OS
Qualcomm Snapdragon 617 processor
2GB RAM
5.2 inch display
16 GB of storage- microSD expandable
2610 mAh battery- Qualcomm Quick Charge 2.0
13 megapixel rear camera
8 megapixel front camera
Cricket is offering the Alcatel IDOL 4 for $199 with activation. No-contract smartphone plans through Cricket start at about $35 a month. For more information on Cricket Wireless plans or phones, you can check out the Cricket website.