Poll
Loading ...
Cricket Releases LG X Power with Intriguing Features
posted by Mary G. on August 30th, 2016 - 10:42 am | Cricket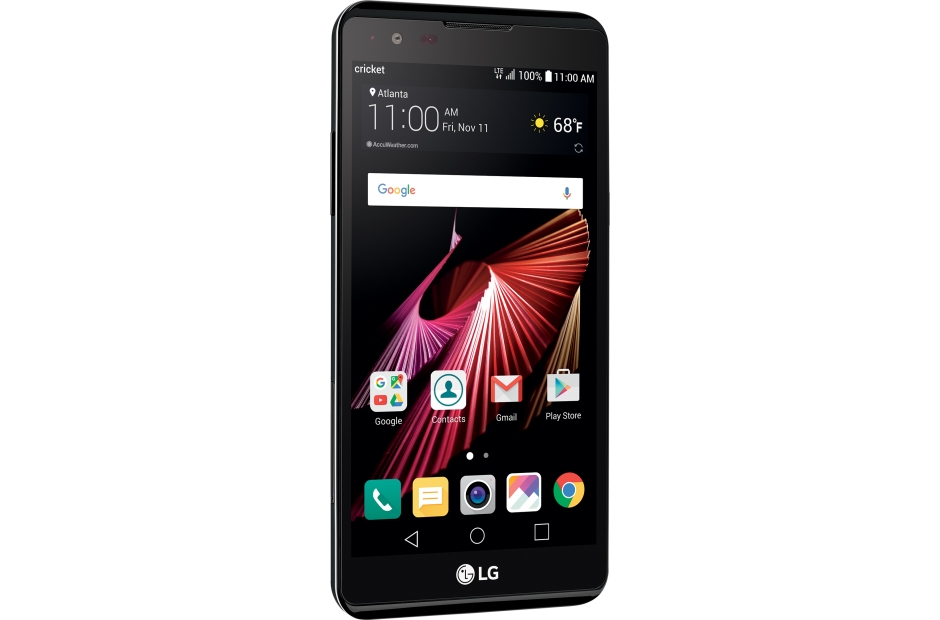 One of the biggest complaints people have with their smartphones, whether they use Android or Apple, is battery life. Sometimes it doesn't even make it through the day, or maybe it just slowly drains, and you get less and less juice from it. Well, Cricket Wireless has teamed up with LG to release a new smartphone which may solve that problem. It is called the LG X Power, and some of the features involved are impressive for the price.
The LG X Power features a 4,100 mAh battery which supposedly lasts an average of two days. On top of the extended battery life, the device comes equipped with Qualcomm Quick Charge 2.0 which charges much faster than a standard charger.
Aside from the battery advantages and a special charger, the LG X Power has a couple other interesting features. LG is expanding your "selfie" options. You can set your camera to take automatic selfies by just looking at your device with a feature called "Auto Shot". To go along with its new auto shot feature, the X Power will also come equipped with a flash for your front camera.
If the bells and whistles aren't what you are concerned about, here are the basic specs:
Android 6.0 OS
1.1 GHz processor
2GB RAM
8-megapixel front camera
13-megapixel rear camera
5.3 inch display with 720×1280 resolution
16GB of storage
Looking at the specs, I wouldn't be surprised if the phone lags a little with heavy use, but overall it looks like a good midrange phone for the price and the battery life will be great.
The LG X Power will be available on August 26 and have a promotional cost of $129.99 for anyone bringing their number to Cricket, with a regular price of $159.99. Cricket's no-contract smartphone plans start at around $35 per month. For more information on Cricket Wireless plans and phones, visit the Cricket website.