Poll
Loading ...
Cricket making leaps in quality of coverage
posted by Joe on July 11th, 2007 - 11:00 am | Cricket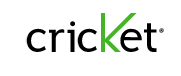 It seems that every time we make a post about Cricket, we gush and gush about their service. True, it's not available everywhere, but if you have it in your area, we can't recommend it more. Cheap unlimited plans are the wave of the future (or at least that's how we envision it). Cricket and MetroPCS are ahead of the curve now, and we think that will become more and more apparent in the coming years as they expand into more areas. When they do make that expansion, Cricket will be armed with some heavy-duty service quality. This week, they announced that they're teaming with Nortel to provide enhanced CDMA coverage to its network.

Cricket has been expanding its coverage and upgrading its U.S. network with CDMA 1xEV-DO Rev A equipment. The data speed capabilities of Nortel's Rev A solution assist operators in their efforts to serve more subscribers using the same spectrum and to deliver new bandwidth-hungry applications like VoIP, real-time video, interactive gaming, location based services and rich media content like music and video.
That's from the press release. To us, this makes it sound like Cricket is attempting to rival Verizon. This would not be a bad thing. We love that Verizon has a huge network and is constantly expanding technology, but we're not so in love with the plans, especially the prepaid one. If Cricket represents a strong alternative, we're totally on board.
The deal is $135 million for three years, so it seems that now is the time to get Cricket. They're still limited in coverage area, though they did recently expand into North Carolina and upstate New York markets. We expect that this agreement with Nortel will only cause further expansion. We're eager to see who gets to our area first: Cricket or MetroPCS.
[CNN Money]