Poll
Loading ...
The 13 worst clauses in your cell phone contract
posted by Joe on September 14th, 2007 - 11:30 am | Consumer Issues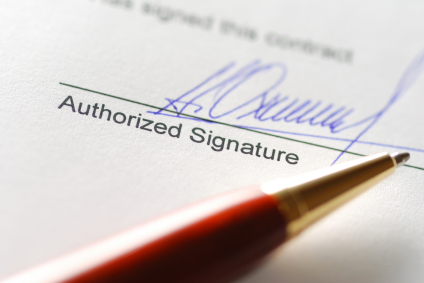 We make no mistake of our loathing of cell phone contracts. Since we've been writing for Prepaid Reviews, they've made even less sense to us. Why would anyone willfully sign one of these? They're horribly limiting, and show favor to no one but the wireless carrier. The problem is, most people don't read their contracts before signing them. They look over their plan, make sure they think it fits them, and sign on the dotted line. The prize for doing so: A discount on a handset, usually a substantial one. And that's the reason the wireless carrier will give you for requiring a two-year contract. Without a service commitment, they say, they'd have to charge you full price for a phone — and phones ain't cheap.

That, of course, is disingenuous at best. Yes, the wireless companies want the commitment from you, but only so that they know they have dough rolling in. Without guarantees, ::gasp::, people might change carriers if they're unsatisfied with their current service. That means lost money for Big Carrier, and they can't have any of that.
So they lock you in for two years. But that's not all. They're pretty sure you're not going to read the contract you sign; to do so would hinder the American tradition of instant gratification. People want the service and they want the discounted phone, so they'll willfully sign on the dotted line, completely unaware of the limitations to which they've agreed.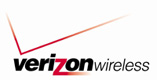 We read through Verizon's Customer Agreemen, and we've found 13 things wrong with it. Some are more blatant than others, and some we just disagree with in principle. Still, those are 13 things that disfavor you, the customer. It puts the power in the hands of the carrier, who in reality should be groveling and doing your bidding, since you have the key to their success: the almighty dollar.
We're going in order from top of the contract to the bottom.
1. Early Termination Fees
AN EARLY TERMINATION FEE WILL APPLY IF YOU CHOOSE TO END YOUR SERVICE BEFORE BECOMING A MONTH-TO-MONTH CUSTOMER, OR IF WE TERMINATE IT EARLY FOR GOOD CAUSE. FOR SERVICE ACTIVATED PRIOR TO 11/16/06, THE EARLY TERMINATION FEE IS $175 PER WIRELESS PHONE NUMBER. FOR SERVICE ACTIVATED ON OR AFTER 11/16/06, OR FOR LINES OF SERVICE WITH MINIMUM TERMS EXTENDED ON OR AFTER 11/16/06, THE EARLY TERMINATION FEE IS $175, WHICH WILL BE REDUCED BY $5 FOR EACH FULL MONTH TOWARD YOUR MINIMUM TERM THAT YOU COMPLETE.
Okay, so the $5 per month off the $175 early termination fee is a step forward, and considering the state of affairs in the wireless industry at this time last year, we have little to complain about. However, $5 is a number that doesn't make much sense to us. It's arbitrary. Check it out: the early termination fee is $175, so why not divide that number by 24, the number of months in the agreement, and reduce the fee by that much each month? That would clearly be the fairest way to handle such matters. Then again, that's just $7.30 per month, so we're not far off. Just remember, though, that other companies don't offer any sort of proration.
If you buy your wireless phone from an authorized agent or third-party vendor, you should check to see if they charge a separate termination fee.
If third-party retailers are allowed to do this, we don't think they should be allowed to exist. A double dip simply isn't cool.
2. Highly ambiguous language
Your service is subject to our business policies, practices, and procedures, which we can change without notice.
You could change anything and define it as a "business policy shift." This we don't like at all. It seemingly gives Verizon free reign to do anything, so long as it can be categorized as a business policy, practice, or procedure shift. And without notice? That's complete BS. The customer should have an inalienable right to know of any changes to a service they purchase — especially one to which they're contractually binded.
3. They can hack your phone and not tell you
At times we may change your wireless phone's software, applications or programming remotely and without notice. This could affect data you've stored on, the way you've programmed, or the way you use, your wireless phone.
Yes, they'll say that it's for the overall safety of your experience with them. But in reality, it gives them the right to go into your phone and delete all of your contacts for no reason, and without letting you know. Not that they necessarily would, but they could.
So say they go in and change something on your phone. Now you're concerned, since your phone is not the same as it was yesterday. What do you do? Call customer service. Problem: some of us only have cell phones, and Verizon typically makes you wait on hold for up to 30 minutes. Money right back in their pocket.
4. They can charge you for whatever they damn well please
Brace yourselves; this is a long one.
You agree to pay all access, usage, and other charges and fees we bill you or that the user of your wireless phone accepted, even if you weren't the user of your wireless phone and didn't authorize its use. These include Federal Universal Service, Regulatory and Administrative Charges, and may also include other charges related to our governmental costs. We set these charges. They aren't taxes, aren't required by law, are kept by us in whole or in part, and the amounts and what's included are subject to change. You may have to pay fees to begin service or reconnect suspended service. Usage charges may vary depending on where, when, and how you call. You have a Home Rate and Coverage Area and a Local Calling Area (which may be different). When you call from inside a Local Calling Area to somewhere outside of it, or call from anywhere outside a Local Calling Area, there may be toll, regional calling, or long distance charges in addition to airtime (we provide or select the long distance service for calls on our network). When you make a call inside your Local Calling Area that uses a local phone company's lines (for example, a call to a typical home phone number), we may charge landline or connection fees. We charge airtime for most calls, including toll-free and operator-assisted calls. Additional features and services such as operator or directory assistance, call dialing, calling card use, Call Forwarding, data calls, automatic call delivery, Voice Mail, Text Messaging, and wireless Internet access, may have additional charges. Features such as Call Waiting, Call Forwarding, or 3-Way Calling involve multiple calls and multiple charges.
Now, we know they don't typically charge all of these fees. But they could. Basically, this long paragraph boils down to this: We're going to charge you a lot of fees, most of which aren't required of us by law. These will line our pockets and make your wallet thinner.
5. They need not give you notice of surcharge increases
You agree to pay all taxes, fees, and surcharges set by the government. We may not always give advance notice of changes to these items.
So you get your Verizon bill, and a fee has increased. So what do you do? Once again, you call customer service to make sure that the charge is not in error. More airtime. Thanks so much, Verizon, for letting us know these sorts of things.
6. They hold all power in disputes
Unless otherwise provided by state law, you must still pay any disputed charges until the dispute is resolved.
Once Verizon has your money, what incentive does it have to address your dispute? They have your money in hand, and that's all they care about. No, it's not some vast corporate conspiracy…it's effing reality. If you didn't have to pay disputed charges — and logically you shouldn't — the company would be more apt to help, since they want to get at least some of your money. But with your money in hand, you'll likely get the back-of-the-line treatment. Which is completely unfair.
7. They round minutes up…and take even further liberties
If a charge depends on an amount of time used, we'll round up any fraction of a minute to the next full minute.
…
Time starts when you first press SEND or the call connects to a network on outgoing calls, and when the call connects to a network (which may be before it rings) on incoming calls. Time may end several seconds after you press END or the call otherwise disconnects.
You'd think that in this day in age, we could, you know, just use a freakin' calculator and bill calls based on the actual airtime spent. But no. If we talk for a minute and a second, it's two minutes. BS.
The second paragraph makes matters far worse. First off, pressing SEND and having the call connect are completely different. When you hit SEND, the call begins to connect — it is not connected. We're figuring Verizon bills you when your finger hits the green button, and slips the other bit in there for misdirection. And then it would appear that incoming calls start being billed when your phone is ringing (since it is connected to the network). Uh….no? If we don't want to pick up a call, why the hell should we be billed for it?
Finally, the last sentence really sucks. We mean really. Say your call is 58 seconds. It's bad enough that it's rounded up to to one minute, though two seconds of airtime wouldn't cost a whole lot (though it adds up over time). But now it appears that the call could actually be 1:01, meaning two minutes. So for your call of under one minute, you're billed for two. Once again, how is this fair to the consumer?
8. You're going to be seeing ads on your phone very soon
IN ADDITION, WE MAY INCLUDE OUR OWN OR THIRD-PARTY ADVERTISING IN THE SERVICES YOU'VE PURCHASED FROM US, AND WE MAY SHARE INFORMATION ABOUT YOU WITH AFFILIATES, VENDORS AND THIRD PARTIES TO…DELIVER RELEVANT ADVERTISING TO YOU WHILE USING THE SERVICES. WE MAY COLLECT AND TRANSMIT INFORMATION REGARDING YOUR USE OF THE SERVICES THROUGH APPLICATIONS OR OTHER SOFTWARE PRESENT ON YOUR DEVICE. IF YOU DO NOT WANT US TO COLLECT, TRANSMIT OR USE SUCH INFORMATION ABOUT YOU FOR THE ABOVE PURPOSES, YOU SHOULD NOT USE THE SERVICES; BY USING THE SERVICES, YOU EXPRESSLY AUTHORIZE US TO USE YOUR INFORMATION FOR THESE PURPOSES.
Some companies pay you to view ads. It's a necessary incentive now, since mobile advertising is in its infancy, and companies are still trying to figure out the best way to utilize the medium. Verizon, though, will have no part in that. They can send you any ad they want at any time. And they can give (read: sell) your information to advertisers, so they can incessantly pester you with things you don't want to see in the first place.
Thought your mobile was private? Think again. The worst part is that there is no way to opt out of this. If you sign the contract, you've agreed to this, and there's no way out.
9. You can't seek punitive damages
UNLESS THE LAW FORBIDS IT IN ANY PARTICULAR CASE, WE EACH AGREE TO LIMIT CLAIMS FOR DAMAGES OR OTHER MONETARY RELIEF AGAINST EACH OTHER TO DIRECT DAMAGES. THIS LIMITATION AND WAIVER WILL APPLY REGARDLESS OF THE THEORY OF LIABILITY, WHETHER FRAUD, MISREPRESENTATION, BREACH OF CONTRACT, PERSONAL INJURY, PRODUCTS LIABILITY, OR ANY OTHER THEORY. THIS MEANS THAT NEITHER OF US WILL SEEK ANY INDIRECT, SPECIAL, CONSEQUENTIAL, TREBLE, OR PUNITIVE DAMAGES FROM THE OTHER.
Say you use your phone for business — you're a freelancer or own your own business. Now say Verizon screws up and you lose service for a week. That's certainly going to adversely affect your business. You'd have to seek out other telephone and possibly Internet services, which would cost you money. Not to mention the inconvenience of it all and possible lost business. But you can't recoup those damages from Verizon, who caused the problem in the first place.
What would you get in such a case? The way we interpret it, you'd get some money off your monthly bill. Ooh, good consolation. You can use that $10 to start looking for new clients to replace the ones you lost during the time of no service.
10. They're not liable for anything
You agree we aren't liable for problems caused by you or a third party; by buildings, hills, network congestion, tunnels, weather, or other things we don't control; or by any act of God.
Actually, we totally understand this provision. However, and act of God? Was this really necessary? Think about it further for a second. They already mentioned "othe things we don't control," but feel it also necessary to mention "by any act of God." Does Verizon control the acts of God. The way this is written, it would appear so.
11. Mandatory arbitration
WE EACH AGREE TO SETTLE DISPUTES (EXCEPT CERTAIN SMALL CLAIMS) ONLY BY ARBITRATION. THERE'S NO JUDGE OR JURY IN ARBITRATION, AND REVIEW IS LIMITED, BUT AN ARBITRATOR CAN AWARD THE SAME DAMAGES AND RELIEF, AND MUST HONOR THE SAME LIMITATIONS IN THIS AGREEMENT, AS A COURT WOULD.
…
YOU CAN OBTAIN PROCEDURES, RULES, AND FEE INFORMATION FROM THE AAA (WWW.ADR.ORG), THE BBB (WWW.BBB.ORG), OR FROM US. THIS AGREEMENT DOESN'T PERMIT CLASS ARBITRATIONS EVEN IF THOSE PROCEDURES OR RULES WOULD.
…
IF FOR SOME REASON THE PROHIBITION ON CLASS ARBITRATIONS SET FORTH IN SUBSECTION (3) ABOVE IS DEEMED UNENFORCEABLE, THEN THE AGREEMENT TO ARBITRATE WILL NOT APPLY. FURTHER, IF FOR ANY REASON A CLAIM PROCEEDS IN COURT RATHER THAN THROUGH ARBITRATION, WE EACH WAIVE ANY TRIAL BY JURY.
Thankfully, mandatory arbitration clauses are being struck down. But they still exist, and even though there's precedent in the consumers' favor, the clause continues to stay in Verizon's contract. There's a lot to be said about this stifling practice, but we'll hand it to Ben Popken of Consumerist, who penned 9 reasons to ban mandatory binding arbitration.
Worded differently, agreeing to this clause means you're waiving your Constitutional right to due process. Who the hell do these telecommunications companies think they are, anyway? They think they can actually getting away with stripping us of the rights given to us in order to protect us? It's beyond ridiculous, and we wouldn't be remiss to call it Fascist.
Consider an oft-cited study by the Christian Science Monitor that found that the consumer wins in 1.6 percent of mandatory binding arbitration cases. Yeah, so as Consumerist puts it, these companies are taking us to monkey court. Why do they win so often? It's well known in business that the best customer is the repeat customer. Clearly, the company is the repeat customer here. Arbitration associations rely on fees to survive. Since the company picks the arbitration association to hear each case, it would impel the association to continue ruling in favor of the company, so that they receive the repeat business.
That's not all, though. Consider this account of an arbitration panel member, as told on Credit Slips:
Consider the story of Harvard Law Professor Betsy Bartholet. In her first few cases, she ruled for the credit card companies, and she was asked to do more arbitrations. But once she ruled for a customer, her career as an arbitrator was over. As the CSM reports, sometimes the credit card company didn't even bother to strike her–they just reported that she had a scheduling conflict. As a result, someone who might have listened to a customer's story was always unavailable. Guess who was left to decide the disputes?
All of this leads to 98.4 percent of consumers being hung out to dry. Bravo, arbiters and telecommunications companies (not to mention every other industry that requires mandatory binding arbitration). You've proven to be true douchebags.
12. If it gets lost in the mail, tough luck
NOTICES ARE CONSIDERED DELIVERED WHEN WE SEND THEM BY EMAIL OR FAX TO ANY EMAIL OR FAX NUMBER YOU'VE PROVIDED TO US, OR 3 DAYS AFTER MAILING TO THE MOST CURRENT BILLING ADDRESS WE HAVE ON FILE FOR YOU, IF BY US, OR TO THE CUSTOMER SERVICE ADDRESS ON YOUR MOST RECENT BILL, IF BY YOU.
Mail is lost every day. Thousands of e-mails go undelivered. Fax machines go on the fritz. Yet, once transmission is sent by Verizon, they wipe their hands of the situation. There is something called "confirmation of receipt." We think we should assemble a presentation on the topic for Verizon, so they can catch up with the freakin' times.
13. They don't want you reading their service agreement
We spent a considerable amount of time scouring Verizon's Customer Service Agreement. We did a ton of copying and pasting (clearly), and read many clauses three and four times, just to make sure we had the interpretation right. Every 10 minutes or so, a dialog box would pop up, prompting us to hit "OK" to continue viewing this page, lest we be considered idle and banished.
The thing is, it's just a page of text. A page of text like the The New York Times or any given blog — including this one. Words on a web page. Yet you never see prompts asking you to hit "OK" to continue viewing the page.
Could it be that Verizon is trying to deter you from actually reading the agreement? Yes, that seems kind of out there, and could get us labeled as conspiracy theorists. But we're not. Why would a company make you click "OK" to stay on a page of text? The only answer we can think of is that they don't want you reading that text. Clearly.
One shining light
We did find one favorable provision that we didn't know about until we read the agreement:
If you get disconnected by our network from a voice call in your Home Rate and Coverage Area, redial. If the same number answers within 5 minutes, call us within 90 days and we'll give you a 1-minute airtime credit.
We urge you to take full advantage of this. True, Verizon has the fewest dropped calls in many areas of the country (contrary to what AT&T would have you believe), so it's not as much an issue as it is with other carriers. But it's an issue nonetheless, and now you can get a reprieve for dropped calls.
And who knows: Maybe if you call them enough for your 1-minute airtime credits, they'll drop you. And then you'll be free of your contract!
In conclusion: Don't sign a cell phone contract. That is, unless you like handing over your rights — sometimes your Constitutional rights — to some company.