Poll
Loading ...
Updated: Page Plus Text Messaging Service Down
posted by Liz E. on October 10th, 2014 - 4:27 pm | Consumer Issues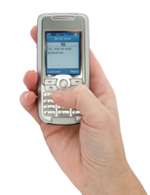 Update: The SMS issue has now been fixed. If you are still unable to send or receive SMS, contact PagePlus.
I'm not sure how I missed it, but apparently some Page Plus users on the new LTE network have been having problems sending text messages in the last week or so. From what it looks like, users can receive messages, but get an error when trying to send them out. I haven't seen any reports about iPhones, so presumably this is only effecting Android users, and only those using the Page Plus LTE network.
Skimming through the reports on Kitty Forums, it seems that some users have found a temporary workaround to get text messages to send for the moment. Some users have reported that turning off data and wifi allowed the messages through. If you are on a newer Android device, you should be able to turn these settings off under 'Mobile Networks' or on your top notification bar. Older android devices will have to go into the settings of the device to manually switch it off.
If you are having this text messaging problem, be sure to submit a Support Ticket to Page Plus so they can work towards a solution. If you are on Kitty Wireless, post a note on this thread so they know who is having problems. The more people who submit tickets, the faster the issue will be fixed.
If you feel you need to send a text message, life-or-death, there are several web-based messaging applications you can check out until the issue is solved like Google Hangouts and many others. Otherwise, I expect this problem will be fixed pretty soon, as text messaging is a pretty popular feature, and users seem none to happy at present.