Poll
Loading ...
Google Policy Change Stops Support for Old Browsers
posted by Liz E. on January 13th, 2015 - 4:23 pm | Consumer Issues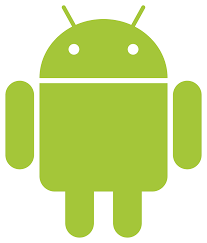 Because of the cost of phones, it's pretty common for prepaid users to have older phones for far longer than traditional postpaid consumers. If you fall in that category and you use and Android phone, then you definitely want to read on.
The Wall Street Journal published an article this morning based on this blog post which revealed that Google is no longer updating some older versions of their popular smartphone internet browser. This announcement is rather surprising, as Google has been pretty vigilant about updating their software as they find security holes.
However, their new policy states that they will not be updating any internet browsers on systems that are older than Android 4.4 Kitkat. This includes JellyBean (4.0 – 4.3) and all systems before that, or roughly two-thirds of the billion-plus Android devices currently in use. Google's reasoning seems to be that these systems are simply 'too old' and that users should instead upgrade to KitKat or Lollipop.
Of course, what Google seems to be forgetting is that upgrading is not always an option and while they have stated that security fixes by third-party developers will be released to carriers and the community by Google, that's pretty much it. This could mean that as time goes on and additional security holes are identified, users could be put at some risk when using Google's internet browser.
Regardless, this is still a pretty new development (possibly from when Lollipop was released a couple of months ago, although Google elected not to announce the policy change, so no one is certain) and we'll have to see where it goes. For now, your phone is probably fine but if you are unable to upgrade to KitKat or Lollipop soon, I might recommend keeping an eye on the situation and, worst case scenario, switch to a different internet browser to protect your phone and your privacy.
What are your thoughts on this? Let me know in the comments!