Poll
Loading ...
Customer service lacking in the wireless industry
posted by Stuart on September 6th, 2007 - 12:00 pm | Consumer Issues
Since we sank our feet in here at Prepaid Reviews, we've had to deal with quite a few customer service reps. At first it seemed like no big deal. We needed information that we couldn't find on the website, so we figured a quick call to customer service would yield our answer. Unfortunately, that was rarely the case. Instead, we were met with fortress walls, which would stop at nothing to keep us from talking to a live human being. Some experiences were more pleasant than others, but none were truly great by any standard of customer service.

Why this is the case, we're not sure. The fact that customer service is so terrible, though, makes us even more befuddled. If one of the big telecoms actually implemented a good customer service department that listened to the customers, they might be able to stand out above the rest.
Much like our We Help You Decide column, we're going to rate the customer service from each of our featured providers. We'll give our own takes, and also quote a select few people from our provider reviews. The list will be divided into three, in honor of Sergio Leone: The good, the bad, and the ugly. Forewarning: the "good" list won't be very long.
The Good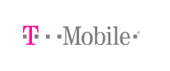 You know, we never really had any problems with T-Mobile. We don't have to jump through hoops to talk to a live human being, and our questions are always answered — even when we say we're from a review site (many hang up on us after that). Go take a look at our review page for them. The average user rates them at 3.5 stars, which is stellar. If you continue to read the user reviews, you'll see many positives about their customer service. As you'll see as we move along, that's not always the case with other companies.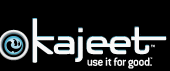 This is one of our newer provider reviews, and as such we've had plenty of encounters with their customer service. They're always friendly and polite, and if the CSR doesn't know the answer, we're immediately on the line with a supervisor. This is incredibly rare in the wireless industry. The user reviews are limited, but the only one that references customer service is a positive one.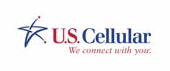 To be honest, we haven't had to call US Cellular very often — they're not a widely used company and they're regional, so we don't get many questions regarding them. However, on the few times we have called, we got a straight answer — and we didn't spend more than five or seven minutes on hold. That's a key for us: we make our calls from a cell phone (no landline here), so the shorter we wait the better. The users haven't really said anything about customer service, so we'll take that as a positive. After all, if it was overly poor, the complaints would be pouring in.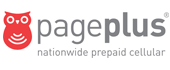 When we first started with this site, we had no idea that there was a company called Page Plus Cellular. As such, we expected the worst from their customer service reps. However, we were pleasantly surprised. They were courteous and informative, never having given us misleading information. Our users agree: "I am proud of Page Plus Cellular because their customer service in USA not overseas like other wireless company. That is why they have the best customer service." Go Page Plus.
The Bad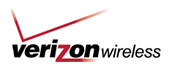 We'll let this review set the tone for the rest of "The Bad" section. We have never had a problem with a CSR from Verizon. However, we have also never waited so long to get an answer to a simple question. Verizon puts up an enormous barrier between their subscribers and live human beings, making it super frustrating. We were on hold for at least 20 minutes each time we called. So although our questions were answered, we did not appreciate the time it took.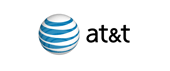 Where Verizon goes, AT&T follows — or vice versa. Would it really kill one of them to sink some money into customer service? Wouldn't that help one stand out from the other? The worst part is that we had the exact same problem as with Verizon: informative staff, but the wait time was unbearable. Then again, our users didn't quite have the same experience we did: "Worst Customer service experience ever," said one. "Also, the customer service is the worst!" says another. So maybe we got lucky.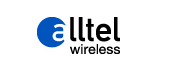 And down go the majors. Well, at least none of them ended up in "The Ugly" category. We were lukewarm on Alltel's customer service. We called a few times with simple questions, mainly for verification purposes — like number portability. However, when we had more complicated questions — we live in New York, but since you have nationwide long distance and roaming, so could we activate it in Florida and use it in New York? — we were tossed around to various representatives and supervisors. So they don't have the knowledge we seek from CSRs, but we didn't wait on hold for 20 minutes to get a hold of them. The users are pretty sour on their customer service, though there was one positive remark.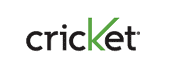 The users, they don't really like Cricket customer service. Us? Eh, it could be better, but when you look at it compared to "The Ugly" list, and even "The Bad" list, it's not too bad. We didn't appreciate the long hold time, but no one does, really. We got our answers fine, but honestly, we didn't ask very probing questions. We defer to our readers whenever possible, so this is a borderline bad/ugly. But from our own experience, it's fine.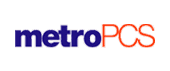 Want to talk about a fortress of non-humans keeping you from actually reaching a CSR? Yeah, MetroPCS is the king of that. We found ourselves shouting into the phone at one point: GIVE US A HUMAN BEING! Unfortunately, their voice mail system is not intuitive. The CSR, when we finally reached her, was very helpful, but we don't appreciate the three-ring circus we went through beforehand. The users had a similar experience, though some of them didn't get the kind CSRs we did — there were a couple reports of being hung up on, which is simply intolerable.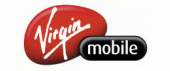 We were actually ready to put Virgin in "The Good." We got through to a human pretty quickly, and were helped immediately. However, a couple of factors led to their downgrade. First, they have a voice activated menu. Whoever developed that concept should be shot. Nevermind that it routinely misinterprets what you tell it — it's embarrassing to have to use one of them in public. Second, our users apparently detest the customer service. Remember, we're calling with questions; the readers are calling with service issues, since they're actual customers. So we can't, in good conscience, put this in "The Good." But it's certainly not "The Ugly."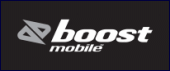 The theme of this category should be "long wait times." We actually hung up after 30 or more minutes of waiting a few times with Boost — effectively throwing our cell minutes out the window. And don't even think about using their e-mail or live chat for help: you won't find any solace there. If you have a landline and speaker phone (so you can continue about your business), go ahead. Otherwise, we don't expect wait times to come down for quite some time.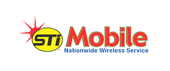 Here's a surprise, mainly because we've never had to call STi. However, a few of our users had favorable reviews of them, so we figure they can't be horrible. As we said before, if customer service is truly ugly, their user review page will be filled with derogatory comments. This was not the case with STi. So we can assume that it's not ugly. But from user accounts, it's not good, either.
The Ugly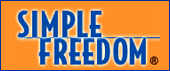 Okay. What do you get when you combine outsourced customer service with a thin staff who have little knowledge of the business? Yeah, you get a real ugly customer service department. We had to call them one — just once — regarding number portability. Problem was, the rep didn't really understand our question. So he put us on hold, never to get back to us. The wait time for a rep is ridiculous, too. Since they don't have a large subscriber base, we have to think it's because they have only two people taking calls. Or they're part of a larger call center, which would explain their lack of knowledge.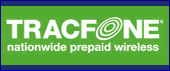 Another equation: what do you get when you combine unknowledgeable, outsourced customer service with consumer-unfriendly corporate policies? Tracfone/Net10, of course. We've honestly never seen so many complaints about a cell phone company in our lives. It's one thing to have unknowledgeable customer service reps. It's another entirely to have corporate policy in place that disallows those reps from actually helping customers. Just check out the user reviews. Is there really anything positive to say from anyone there who has had to deal with customer service? But hey, at least they can get through to a rep, unlike the next two.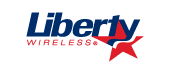 Simply put, if you aren't already a subscriber or plan to buy something, you will not reach a human being. We even pretended we were buying something, but still couldn't reach a human voice. It made us feel like we were castaways, alone on a desert island. You can't have good, or even bad, customer service if you don't have any reps. Unfortunately the same goes for the following company, too.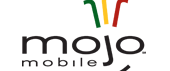 Apparently they're like Austin Powers and have lost their own mojo. We could complain, but complaining won't make a representative come on the line and help us. Seriously, even though it's the same raw deal as Liberty, we had pressing questions for Mojo pertaining to their review. We suppose that if they aren't willing to verify information, then we can just go print what we please. Hmmm….