Poll
Loading ...
Are you wasting your money by paying an access fee?
posted by Stuart on August 29th, 2007 - 2:12 pm | Consumer Issues
When we first started working on Prepaid Reviews, the first thing we did was read each and every provider review. We felt it would give us a good idea of what the prepaid arena has to offer, giving a better idea of what to expect and what no to. One thing we noticed: some companies charge you a fee for doing nothing but accessing their network. Yet, other companies did not.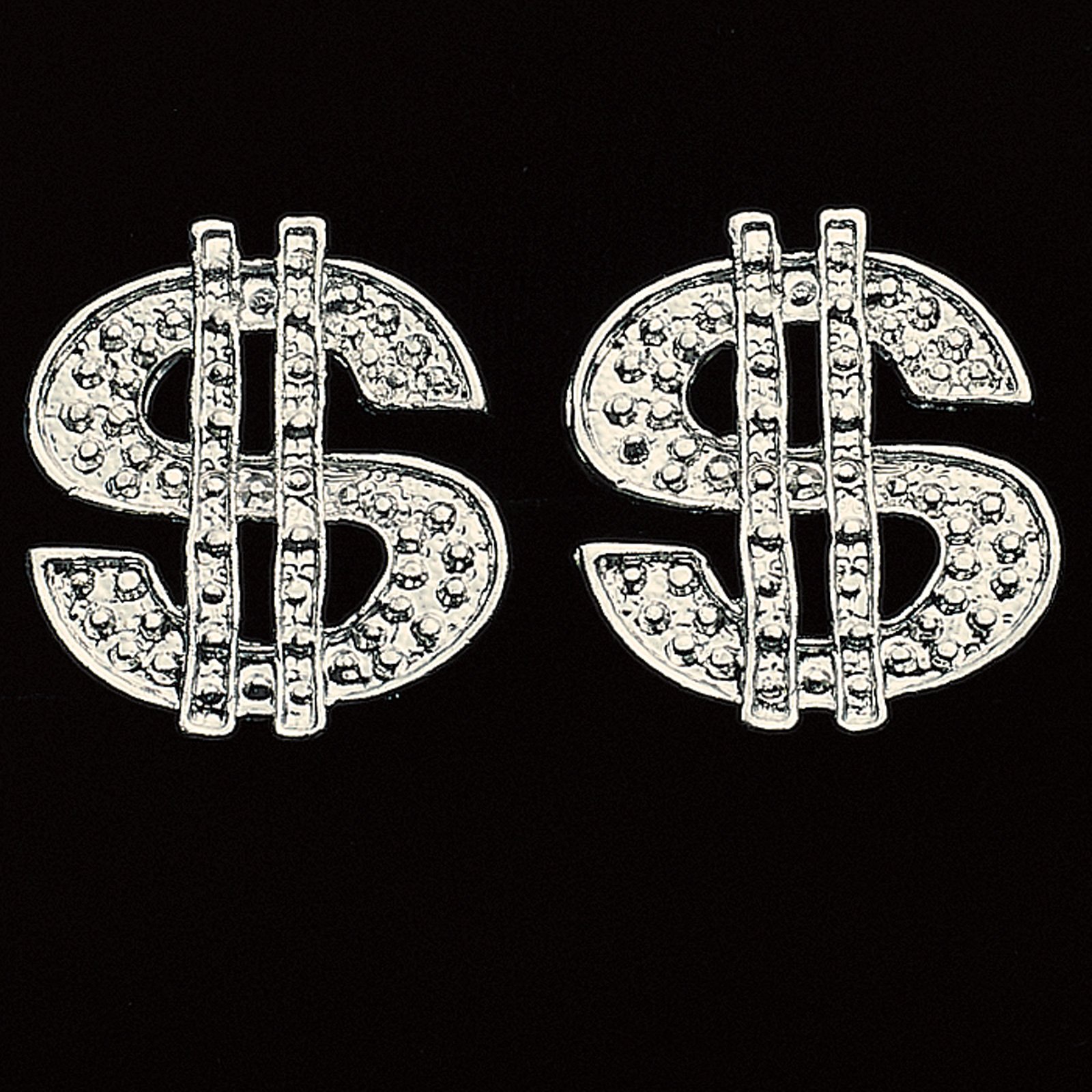 The culprits: AT&T, kajeet, Locus, STi, Verizon, XE, and Xtreme. The best course of action, we decided, was to find out if there was any connection among these services. Well, XE and Locus are MVNOs of AT&T, STi and kajeet are MVNOs of Sprint, and we're not sure what the hell Xtreme is. So, in short, we didn't find much of an answer there.
So why do these companies charge access fees? Kajeet has a brief answer on their website:
Our access charge guarantees you low rates for voice and messaging, and gives you access to the kajeet Navigator (which allows you to quickly and easily view a whole range of good stuff) and to the kajeet Configurator (which enables you to personalize your kajeet service to match your specific wants and needs).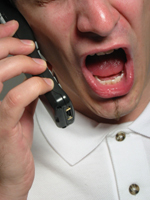 Honestly, we don't find that answer satisfactory. It guarantees low rates for voice and messaging? What about Net10, also an MVNO of Sprint, which charges 10 cents per minute and five cents per text — with no access fee? Yes, we understand that they have the Navigator and Configurator, but those are both fixed software that would be more appropriately charged as a one-time activation fee, not an ongoing access fee.
We're really starting to see the access fee as a way for a service to advertise low rates, yet charge considerably more. Sometimes, depending on the plan, you can make yourself a deal from the access fees. Other times, there are simply better options elsewhere.
AT&T
Access fee: $1 per day, every day (optional)
Bonus: Calls go from 25 cents per minute to 10 cents. Unlimited mobile to mobile. Ability to add 3,000 off-peak minutes for $20 per month.
The skinny: Before you talk for even a second, you're paying $30 per month. Not off to a good start. However, lowering the call rate by 15 cents per minute helps mitigate this — slightly. The break-even point is 200 minutes per month. With or without the $1 access fee, it's $50 per month. Once you hit 200 minutes, it might be worth it if you use a lot of mobile to mobile minutes. If not, their Pick Your Plan deals are much more cost efficient.
Better deal: You can view Alltel's pay by day plan as having an access fee if you're so inclined. So the access fee can be viewed as $23 per month, which gives you free texting (not included at all with AT&T) and free nights and weekends ($20 extra with AT&T). And calls are also only 10 cents per minute with Alltel. Yeah, we're digging that one a bit more.
kajeet
Access fee: 35 cents per day, every day.
Bonus: Use of Navigator and Configurator.
The skinny: At least with AT&T, you know what you're getting with your access fee. It appears that kajeet uses it for what we mentioned earlier: the ability to advertise lower per-minute rates. If you want the true per-minute rate, take your monthly charge, add $10.50 to it, and then divide by the number of minutes used. Yeah, that's not quite 10 cents anymore, is it?
Better deal: As we mentioned before, Net10, which charges 10 cents per minute and five cents per text with no access fee. And they both use the Sprint network.
Locus
Access fee: 25 cents per day, only on days of usage
Bonus: Calls are 10 cents per minute, down from 15 cents per minute with their other services.
The skinny: You're shelling out probably $7.50 per month in access fees, but that's considering you use your phone every day. Clearly, you can bring this down. Thing is, their other services are 15 cents per minute for the first five minutes used per day, and then 9 cents per minute thereafter. Surely that could average out to less than 10 cents per minute, depending on the user. And that's without the 25 cents per day access fee.
Better deal: We'll go with the 15 cents for five minutes and 9 cents thereafter deal over one that makes us pay 25 cents a day. If you use 20 minutes per day, it's $63 with the non-access fee plan, and $67.50 with the fee. Remember, 20 minutes a day is 600 minutes per month. We ran the numbers for 10 minutes per day, and it's still cheaper without the access fee.
STi Mobile
Access fee: 10 cents per day or 25 cents per day, every day
Bonus: By paying 10 cents per day, you get calls at 10 cents per minute. For 25 cents per day, you get calls at 7.9 cents per minute.
The skinny: On the surface, this looks fairly decent. We know you're paying $7.50 a month with the larger access fee, but 7.9 cents is a very attractive rate. In fact, you can use 600 minutes per month for $55. Clearly, this is better for bigger talkers. Ten cents per day is just $3 per month, which is a nominal access fee for a 10 cents per minute rate. But then there's Net10, which doesn't charge you the access fee.
Better deal: This is the best one of the access fee plans, especially the 25 cents/7.9 cents per minute plan. We don't like the wily tactic of advertising 7.9 cents rather than 8 cents (thank you, gas stations), but it's still damn cheap.
Verizon
Access fee: 99 cents per day
Bonus: Calls are 10 cents per minute and you get unlimited mobile to mobile, though there is no choice in the matter.
The skinny: Unlike AT&T, Verizon does not give you a choice of paying an access fee with their pay-as-you-go plans. It's a dollar a day if you want the service. But the 10 cents per minute and unlimited mobile to mobile are pretty decent features. Other than the $20 add-on for 3,000 off-peak minutes, this is exactly the same as AT&T.
Better deal: We're going right back to Alltel here. Virgin Mobile has a similar plan, too, giving you 10 cents per minute for $7 per month, so that's less than 25 cents per day. Either of these beat Verizon's deal.
XE Mobile
Access fee: 50 cents per day, $1 per day, 25 cents per day, depending on which plan you choose. All fees are only charged on days you use the phone.
Bonus: None, except the benefits of each plan.
The skinny: XE makes their plans a bit confusing, so you might want to have a calculator handy when going through them. The 50-cent daily access fee gives you rates of 15 cents per outgoing minutes, 10 cents per incoming minute, and 100 free incoming minutes every month. The $1 daily plan gives you incoming and outgoing calls at 10 cents per minute, plus 250 free incoming minutes every month. The 25-cent daily plan also provides 10 cents per minute calls, but no free incoming minutes. This values the incoming calls at 9 cents per minute. With all this information at hand, you can break this down a dozen ways or so. We think that if they're confusing you thusly, it's probably not worth it.
Better deal: Any plan that's less confusing.
Verdict
If you're looking at a prepaid service that charges a daily access fee, you might want to check out some other plans first. As we've demonstrated, there is always a service you can get cheaper than you can by paying an access fee. They're trumpeted up ways of advertising lower rates, while taking more money from your wallet.