Poll
Loading ...
Prepaid Faceoff: Lycamobile VS. Chit Chat
posted by Mary G. on October 6th, 2016 - 12:45 pm | Chit Chat Mobile, Prepaid Faceoff

VS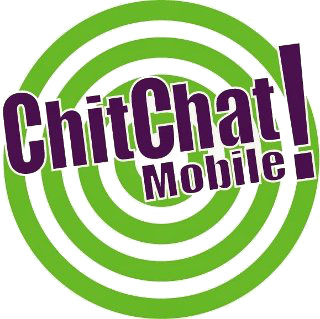 With the massive number of prepaid MVNOs and carrier options, it's sometimes hard to keep track of it all and even harder to compare and decide which company is the right one for you. So, every once in a while we're going to go through and do a Face-off of two popular companies, comparing plans and services to help you better decide.
Today, we'll look at two companies – T-Mobile MVNO Lycamobile, and Sprint MVNO Chit Chat Mobile. Lycamobile has plans heavy with international features, but it also has plans that can appeal to the high or low data user. Chit Chat Mobile, however, only offers one plan with data— additional is purchased as an add on.
Here's how they compare:
Plan Prices – Price range? What is included?
Lycamobile – Plans range from $19 — $59
Plans with Lycamobile include some international features. All plans have unlimited international texting, and some include various amounts of minutes or unlimited calling for certain countries. You can check out Lycamobile's full lineup of plans here.
Chit Chat Mobile – Plans range from $9.99 – $54.99
Chit Chat Mobile only has three plans that are pre-made for customers. If those plans don't suit, there are some a la carte data options which customers can add on to the $19.99 unlimited talk and text plan. You can view Chit Chat's plans in detail here.
Unlimited Talk/Text – Is it offered? What is the lowest price?
Lycamobile – For the $19 plan and all of the ones after, unlimited talk and text is included.
Chit Chat Mobile – The basic plan only includes 250 minutes. Unlimited talk and text starts with the $19.99 plan.
Data Ranges – What is the most and least data available?
Lycamobile – The basic $19 plan includes 100 MB of data which is hard capped. Unlimited data starts after that. The most data-heavy plan is available for $55, and includes 10 GB of high speed data.
Chit Chat Mobile – The only plan that includes data is the $54.99 plan, with 3 GB. Customers can purchase data to go with their talk and text plans, at $5 for 100 MB, $10 for 250 MB, $20 600 MB, and $30 for 3 GB.
Pay-As-You-Go Rates – What are the pay-as-you-go per minute rates?
Lycamobile – N/A — no pay-as-you-go options available.
Chit Chat Mobile – N/A — no pay-as-you-go options available.
International Calling – What options are available? What does it cost?
Lycamobile – Lycamobile's plans are filled with international features. It really does vary quite a bit from plan to plan, though. Some include calling to more than 50 countries while some only include 8 countries. You can view all of the international features included here.
Chit Chat Mobile – No international calling is included, it's all pay as you go. You can view the full list of rates here.
Activation Fees – How much do they cost?
Lycamobile – No activation fee and free SIM cards.
Chit Chat Mobile – No activation fee and free shipping on any new devices.
BYOD – Can you activate your own device?
Lycamobile – Any unlocked GSM device or phone from AT&T or T-Mobile can be activated here. You just need to grab a free new SIM.
Chit Chat Mobile – Chit Chat allows unlocked CDMA phones to be brought in for activation. You can check compatibility here.
Network/Coverage – What network does it use?
Lycamobile – T-Mobile | Coverage Map
Chit Chat Mobile – Sprint | Coverage Map