Poll
Loading ...
Chit Chat Holdings in Talks with 3 Companies
posted by Liz E. on February 3rd, 2015 - 4:14 pm | Chit Chat Mobile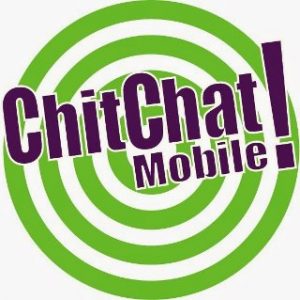 With smartphone saturation in the United States peaking at above 100 percent, it seems like the merger bug has firmly embedded itself in the wireless industry. Sprint MVNO Chit Chat Mobile is no exception. CEO John Hennessy told me this morning that Chit Chat Holdings is in talks with not two, but three different companies in regards to a possible merger/acquisition.
"We're too big to be little and too little to be big," Hennessy joked. "In this industry, growth is done through mergers and acquisition… with the high cost of acquiring customers [mergers] would be really beneficial for us."
Of course, nothing is certain yet and Hennessy declined to confirm which companies were making offers. However, he did say that two of them are good-sized US-based MVNOs, while a third is a non-telecom company from Canada looking to get in on the wireless market in both the US and Canada.
Chit Chat Holdings would clearly be a great choice, as it has been around the block a few times and originally started out as wireless distributor before moving into the wireless service market. Chit Chat currently has some of the best pricing on unlimited talk and text plans, which start at $20 per month, with data add-ons available.
Chit Chat Mobile uses Sprint's nationwide network and despite billing problems that resulted in filing Chapter 11 bankruptcy last summer, Hennessy said that the company is doing very well and has no intention of changing carriers.
"We still have a great relationship with Sprint," Hennessy said. "We're in the process of negotiating [with Sprint] and our communication is wide open. We're very happy with them."
For more information on Chit Chat's mobile offerings or to check out the pricing, visit Chit Chat's website.