Poll
Loading ...
Whimsy
January 31st, 2013 | Whimsy | No Comments
I like to think of the following organizational apps as my own personal life coaches, financial planners, social planners, and all around handy lifesavers!
Not only do these seven apps provide vital organizational tools that rival even the best paid executive assistant—they do so for us average folks who can't justify (or afford) an assistant of our own. However, what they do provide is valuable time and money saving tools to help keep track of appointments, contacts, notes and ideas, finances, and even shopping.
Kick off 2013 right with 7 mobile apps to help organize your life…

Read the full article →

October 23rd, 2007 | Whimsy | No Comments
Everyone gets the first-date jitters. You sit there apprehensively, wondering not only what the other person is thinking, but what they're like. Do they live with their mother? Do they have a steady job? Is he or she going to screw you over by the end of the night, or even at some point in the future? We're human, so naturally we wonder all these things. New service PlayerBlock is the oracle for this. With it you can send a text and get the dirt on your date. It has to be the stupidest service we have ever heard of.

Read the full article →

October 3rd, 2007 | Whimsy | No Comments
We will show no restraint in expressing our love of Consumerist a Gawker Media blog that lashes out at companies that exploit consumers. We love them even more when they cover the telecommunications industry (we also show no restraint in expressing our detestation of the telecom industry). Over the past couple of days, they've had some great telecom content, and we'd like to share it with you.

Read the full article →

September 20th, 2007 | Whimsy | 1 Comment
The mobile phone phenomenon is going strong globally. Every day we see news articles coming from India, China, Indonesia, Bulgaria, and a host of other countries that are adopting and adapting to life with cellular phones. Though we don't read all of the articles, it's nice to see that technology is spreading. We hope that it helps advance the economic states of the countries. Anyway, sometimes we get a good laugh out of the articles. Like today, when one Indian news outlet reported that sometimes when you think you hear your cell phone ring, it's not really ringing. Welcome to our world, India.

Read the full article →

September 18th, 2007 | Whimsy | No Comments
File under: Things we wish we had when we were in high school. We can only imagine our friends' reactions if this had existed back in the day. It looks like a plain, innocent cell phone — a Nokia or Motorola, perhaps. But then WHAM, you jab it into someone's chest and fill them with 900,000 volts of electricity. It also has a 12 LED flashlight, so you can positively ID your victim before sending him trembling to the ground. Like the folks at Gizmodo, we see this being used for more harm than good — that flashlight comes in pretty handy when you're sifting through someone's pockets, trying to find their wallet.
[Gizmodo]

Read the full article →

September 12th, 2007 | Whimsy | No Comments
Seriously, what the hell? Do we really need a cell phone for dogs? Well, PetsMobility thinks so, as they have introduced PetCell, "a revolutionary waterproof GPS cell phone for your pet." We really wish this was a joke, but apparently it's not.

Read the full article →

August 30th, 2007 | Whimsy | 5 Comments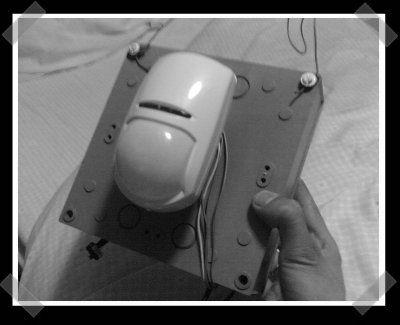 People, given the proper resources and time, really can build anything. Take this new motion sensor, for example. Using just an old GSM phone, it can detect motion and then send an SMS message to selected numbers, alerting them of possible trouble. Your prepaid GSM phone is perfect for this…except that it has to be active, meaning you're still paying for the service — though it would probably be much cheaper than an alarm service if you chose the right GSM service provider.

Read the full article →

August 27th, 2007 | Whimsy | No Comments
Yeah, we didn't know this existed either, nor did we actually believe it at first. It appears that there's an event called the Mobile Phone Throwing World Championship. Yes, the name implies the contest. Strangely enough, it was the 8th annual event, making us wonder how the hell we hadn't heard of it earlier. It took place over the weekend, with tommi Huotari winning the men's division with a throw of 89.62 meters. Eija Laakso took the women's for the second year in a row, recording a toss of 44.49 meters. We're totally going next year — and practicing.

Read the full article →

August 15th, 2007 | Whimsy | No Comments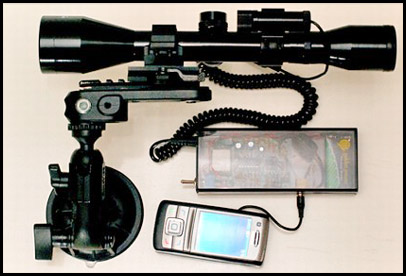 Planning a heist, but don't know how to get around those pesky security cameras? A solution can be found within your mobile phone. That is, if you hook up a kickass laser to it. All you have to do is mount the laser, hook it up to your phone, and send yourself a text message. Then you activate the "laser," and boom — no more surveillance. Also useful for stopping those pesky neighbors who spy on you — and probably less illegal that way, too.
* Prepaid Reviews does not condone you planning a heist or committing any kind of crime. We're just playing around. Figured we'd clear that up before you go rob a bank.

Read the full article →

August 10th, 2007 | Whimsy | No Comments
This is from The Times of India. Apparently they aren't familiar with American acronyms.

Read the full article →

August 8th, 2007 | Whimsy | No Comments
In explaining why he was late to a very important debate, Senator John McCain explained that he was the victim of bus delays, citing a missed transfer, departure delay, and a flat tire. He wound up being 50 minutes late for the event. "I would've called, but I was out of minutes on my prepaid cell phone," said McCain. So there, you go: political entities use prepaid, too*.
* This is coming from The Onion, so you know it's just satire. Just thought we'd make that clear, so none of you think we're dunderheads.

Read the full article →

August 2nd, 2007 | Whimsy | 1 Comment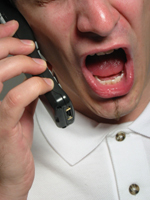 The good folks at Wired have written a piece called "10 reasons to throw away your cellphone." Being a cellphone site ourselves, we can't totally agree with this statement. However, the article does bring up some quality points on why it's more of a burden than a benefit to own a cell.

Read the full article →

August 2nd, 2007 | Whimsy | 1 Comment
Sorry, but we couldn't resist being snarky about this one. So this guy, Willard R. Nichols, who is president of the American Public Communication Council, thinks that a 2004 FCC regulation — not cell phones — is the reason for a decline in pay phone usage. Let's see here. FCC provision, or hundreds of millions of people walking around with portable phones. We know Mr. Nichols is trying to lobby for the FCC regulation to be reversed, but this is just a ridiculous tack. Because, you know, it's just coincidence that pay phone usage dropped once everyone had their own, personal phone.

Read the full article →

June 27th, 2007 | iPhone, Whimsy | 1 Comment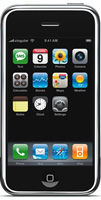 Seriously, we haven't seen a gadget hyped to the degree of the iPhone since probably Playstation 2. When something is this hyped for so long, it often seems like it will never see its release. And when it finally is released, it rarely fulfills the hype. Really, it can't. The Playstation 2 didn't, and the iPhone probably won't either. It's no fault of the product; they're both quality, it's just a matter of meeting (or, really, exceeding) unrealistic hype. Trust us, there will be people disappointed that the iPhone doesn't also act as a toothbrush, mouthwash, and floss. Still, we know you want one (we sure do). But how are you going to come up with that $600 — plus the $20 added to your monthly bill? As far as we know, most people don't have that kind of money laying around, ready for their disposal on whatever "it" toy happens to pop up. So, we've devised a list of ways you can save — or earn — for that shiny new iPhone.

Read the full article →

June 5th, 2007 | Whimsy | No Comments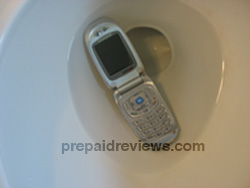 We've all lost phones in embarrassing ways (being pushed into the pool during Senior Week rings a bell). But with new phone technology — or, more accurately, new phone casing technology — it hasn't been nearly the hassle it once was. Usually, once that sucker dries off, it's at least usable.
However, if that phone were to be, say, flushed down the toilet, it wouldn't be a very easy recovery. That's too bad for the British, who flush 850,000 phones down the loo every year. Even if it is recoverable, would you really want to? You've all seen the Seinfeld episode…

Read the full article →