Poll
Loading ...
Tracfone
April 16th, 2010 | Tracfone | 2 Comments
Since last fall Straight Talk has been available at Wal-Mart stores nationwide. The partnership makes perfect sense. I remember back in the early 2000s when Tracfone, which is owned by the same company as Straight Talk, was pumped up big time at Wal-Mart. There were phone displays and refill cards everywhere, from the electronics department to the front checkouts. While the two have partnered for a while, it appears that Wal-Mart will get serious about promotion. RCR Wireless reports that the retail conglomerate will run a TV spot featuring the Straight Talk brand. Putting Straight Talk next to Wal-Mart will only increase the awareness of the brand. It sounds like we could see another big influx of customers to the flat-rate, unlimited service.

Read the full article →

April 9th, 2010 | Tracfone | No Comments
Last year Straight Talk too the prepaid sector, and the wireless industry, by storm when they offered their unlimited talk, text, and data plan for $45 per month. It's a bit limited in what it can do data-wise, but unlimited talk and text is still a good value for $45, especially when it's running on the Verizon primary network. This week Straight Talk took things a step further, offering three, six, and one-year plans in addition to their monthly plans. These all include unlimited voice, messaging, mobile web, and 411, and they're still $45 per month. That's the only downside. With the auto refill option, you can just sign up for the regular plan and keep renewing. This most benefits those who pay with cash. Instead of paying $45 each month, subscribers can make one payment and forget about it. Of course, at that point they have your money, and there are no refunds, so I'm not sure I'd recommend doing this. Still, if you're happy with Straight Talk, you now at least have the option.

Read the full article →

March 1st, 2010 | Tracfone | 9 Comments
Some people have a knack for finding new goodies. Among them is HoFo user The_Sweeper. He always picks up things that I don't see from other people. Most recently it was the addition of four phones to Tracfone. How did he catch this while no one else did? Instead of finding them on the basic shopping page, he found them on the activation page. Clever. These models, two LG and two Samsung for Tracfone, plus a Samsung QWERTY for Net10, aren't quite available yet, and we don't know a whole ton about them. What we do know is that they're headed for these carriers, and the wait shouldn't be long.

Read the full article →

February 5th, 2010 | Tracfone | 1 Comment
It looks like Leap Wireless is ready to sell. How far talks get is anyone's guess, but all the talk this week centered on Leap seeking a buyer. While MetroPCS makes the most sense to most people, we've heard just about every cellular carrier other than Verizon connected to them. One carrier we haven't heard much from this time around, but which has been mentioned as a potential buyer in the past is America Movil, parent company of Tracfone. The company doesn't own any infrastructure in the U.S., though, so it would be quite a change in strategy to acquire some.

Read the full article →

February 3rd, 2010 | Tracfone | 1 Comment
Last week we got a glimpse of Straight Talk's fourth quarter success, as they reportedly added 450,000 subscribers. That represents about 38 percent of Tracfone's fourth quarter adds. According to Ken Parks of The Wall Street Journal, Tracfone added 1.2 million subscribers across all of its services. Seems like the troika, including Net10, is doing just fine.

Read the full article →

January 26th, 2010 | Tracfone | 5 Comments
Just a tidbit from Verizon's quarterly report. According to Reuters, Verizon "is seen adding as many as 450,000 new users to its network from an unlimited prepaid service on Tracfone." That means Straight Talk. While it's not quite at the level of prepaid adds from earlier in 2009, it's still probably the best quarter among them for the fourth. We'll see how Boost fares when Sprint reports. I suppose they could get up to a half million, but my guess right now is that Straight Talk finishes on top.

Read the full article →

December 1st, 2009 | Tracfone | 3 Comments
Mobile advertising and prepaid seem to go hand in hand. Many prepaid wireless users are younger, and advertising often targets youth demographics. They're also more receptive to advertising, and enjoy interacting on their phones. Prepaid carriers have given a valiant effort to this point, but without a sustaining success. Virgin Mobile had Sugar Mama for a while, but they discontinued it earlier this year. Since then there hasn't been a viable replacement. There's a chance, though, that Tracfone gives it a shot. The parent company, America Movil, is going to launch a mobile advertising platform, though it's unknown when they plan to deploy it.

Read the full article →

November 27th, 2009 | Tracfone | 13 Comments
The following is a guest post from Howard Forums user fonezfonz. I found this posted on HoFo, and thought it would be a great resource for Prepaid Reviews readers.
America Movil is a Latin America based multinational wireless conglomerate. They own and operate Tracfone Inc. which in turn runs and owns Tracfone itself, Net10, Straight Talk and Safelink. (All opinions expressed are solely that of the author).
Here are some tips for complete noobs to this world both general and specific.

Read the full article →

November 16th, 2009 | Tracfone | 17 Comments
When Straight Talk debuted earlier this year, it was met with a warm reception. The pricing was right, and the company included enough services (including data and 411) to keep most users happy. In that initial marketing phase, there had been talk of the Samsung R810, but that faded a bit after a while. Now a Howard Forums user has noticed that R810 is spec sheet is on the Straight Talk website.

Read the full article →

November 4th, 2009 | Tracfone | 1 Comment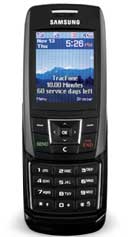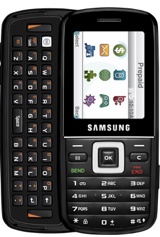 Earlier this year, Tracfone introduced its first Samsung handsets. Among them was the T301g, pictured to the left. The lightly featured phone originally went for $50, but it appears that Sears will discount it for Black Friday to $24.99, so half off. If you were thinking about this phone, or any Tracfone, it might be best to wait until the day after Thanksgiving.

Read the full article →

October 15th, 2009 | Tracfone | 17 Comments
Something strange was afoot. My RSS reader, filled to the brim with cell phone blogs and various keyword alerts, showed an inordinately high number of unread items. In a normal day I'll see about 60 unread items between when I empty my reader at 9 a.m. and when I check it again at 2. Yesterday that number was closer to 100. It turns out that there was some pretty big news in prepaid: Wal-Mart will begin distributing Straight Talk cell phone service. I'm not quite sure I understand the overhype, but it is news nonetheless.

Read the full article →

October 13th, 2009 | Tracfone | 4 Comments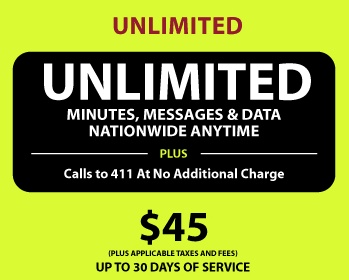 Straight Talk customers no longer have to worry about their data consumption. When the service launched earlier this year, it offered unlimited minutes, messages, and 411 calls, plus 30 MB of data for $45 per month. Starting now, they've lifted the limit on data, making everything in the plan unlimited. The data limit upgrade gives Straight Talk two competitive advantages against Page Plus, which offers similarly styled service plans. Straight Talk not only has the unlimited 411, but now unlimited data, while Page Plus limits data to 20MB for its unlimited plan, and does not have unlimited 411. The plan is available now on Straight Talk's website.

Read the full article →

September 21st, 2009 | Tracfone | 1 Comment
Tracfone continues its string of lawsuits against handset resellers, naming Intel Wireless as a defendant in a recent case. Under the Digital Millennium Copyright Act, consumers are allowed to unlock phones with the intent to connect them to another network. Tracfone seeks not these people, but instead companies which buy their handsets from big box retailers en masse, and then unlock them for use with other networks. Tracfone subsidizes those phones, and lose money with each sale. Because the phones are not activated on their network, they cannot recoup the subsidy with minutes. You can hear more about phone trafficking in our Prepaid Podcast interview with Tracfone attorney Jim Baldinger.

Read the full article →

July 22nd, 2009 | Tracfone | 68 Comments
It seemed the industry was a bit scared when Straight Talk, the unlimited voice and text offering from Tracfone, debuted a few weeks ago. Shares of telecoms which offered similar unlimited plans temporarily plummeted, though they did recover. The fear is of a price war that might not happen. While the industry has shaken off the passing panic, Straight Talk still stands to do well. In fact, there are already positive reports coming out of at least one market.

Read the full article →

July 8th, 2009 | Tracfone | 2 Comments
It appears that the new spat of prepaid unlimited plans, particularly that of Straight Talk, has caused a bit of a swirl in the markets this week. While stock prices of prepaid companies isn't typically our domain, this one has to do with service. Earlier in the week shareholders largely dumped shares of MetroPCS and Leap Wireless amid concerns over a pricing war, sparked by Straight Talk's cheaper unlimited plan. Of course, both Metro and Cricket offer $45 plans which are comparable to Straight Talk. So what gives? It appears the fears were just a bit overblown. It did lead, though, to a few frank comments about the prepaid industry.

Read the full article →

July 5th, 2009 | Tracfone | 27 Comments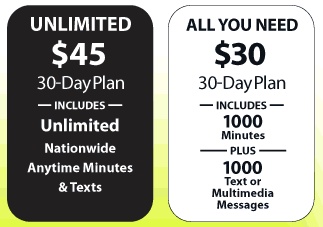 It appears Tracfone is serious about their new Straight Talk service. A few weeks ago we first heard of the service and its $30 plan, which provides 1,000 minutes and 1,000 text messages, plus unlimited 411 and 30 MB of data. They have a new promotion, and it's got the industry abuzz. For $45 per month, you can get unlimited minutes and text messages, plus 30 MB of data and unlimited 411 for $45. Like the 1,000 minute plan, the unlimited service option lasts 30 days. You can check out the offering at Straight Talk's website.
Update: Commenter Peter points out that the unlimited plan is on a six-month trial. Understandably, Verizon doesn't want Straight Talk stealing all its customers. So if Verizon doesn't see a mass exodus, and doesn't see a severe uptick in network traffic, we could see this stick around. For now, though, figure this has a six-month sunset clause.

Read the full article →

June 24th, 2009 | Tracfone | 7 Comments
Last week, Tracfone announced that the would cover an additional 101,000 households in New Hampshire. SafeLink provides a free cell phone and 80 minutes per month to low-income individuals. As we learned as part of a study last year, access to cellular phones can increase one's earning potential. However, SafeLink isn't completely welcome everywhere.

Read the full article →

June 8th, 2009 | Tracfone | 199 Comments
It looks like Tracfone is up to a new project. They already have Net10, the provider which charges 10 cents per minute all day every day, no matter what. Now we learn, from USA Today, that they will begin a new service dubbed Straight Talk. This will act in the same capacity as Net10 — a subsidiary with a different plan scheme. While Tracfone users incrementally valued pay-as-you-go cards and Net10 has a one-rate scheme, Straight Talk uses a flat monthly rate for a bundle of services.

Read the full article →

May 22nd, 2009 | Tracfone | 1 Comment
Memorial Day weekend is upon us, and what better way to celebrate than with a deal from Tracfone? They've discounted their Double Minutes for Life cards, so you can benefit on every card you purchase in the future…for the life of your phone. After the jump, we've got the details of the deal.

Read the full article →

May 19th, 2009 | Tracfone | 1 Comment
Yesterday afternoon this press release hit my inbox. It related to Tracfone, so I thought it was relevant. That the company's president and CEO was responding to a recently proposed House bill made it even more interesting. Yet when trying to find the Wireless Prepaid Access Device Enforcement Act of 2009 on Google, the only thing to come up was this very press release. Sad that it's the only place I could find such proposed legislation. As far as content, it's what one would assume.

Read the full article →

April 16th, 2009 | Tracfone | No Comments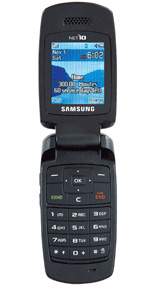 Apparently I missed this right after last week's announcement of two Samsung models from Tracfone. After unveiling the T101g and the T301g, we learned that the T201g had passed the FCC and was on its way. It did arrive just shortly thereafter. It completes the trifecta as a flip phone, though like the T101g it doesn't have much in the way of features. Still, it'll be cheap, between the $15 of the 101g and the $50 of the 301g, so that's a plus. Check it out at Tracfone's website.

Read the full article →

April 9th, 2009 | Tracfone | No Comments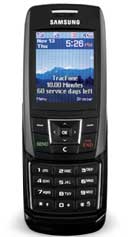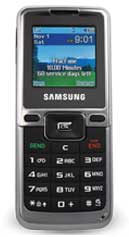 Those might not look like the most imposing phones on the planet, but they're the first Samsung ones offered by Tracfone. The T301g, left, is a slider phone with Bluetooth and a VGA camera. It costs $50. The T101g, right, has no special features, though the price is pretty special at just $15. Apparently the middle sibling, the T201g, has passed FCC approval and is on its way.

Read the full article →

February 26th, 2009 | Tracfone | 2 Comments
I didn't get to read much of this Wall Street Journal article because all but two paragraphs are behind the pay wall. However, in those two paragraphs they revealed some information I had not been privy to previously: Tracfone is the nation's fifth-largest carrier. So that means they're right behind T-Mobile, though they're kind of far away. The WSJ article preview has them pegged at "more than 10 million customers," which is superb for a prepaid carrier, but not quite T-Mobile's more than 30 million customers. So does this mean that US Cellular has fewer than 10 million subscribers?

Read the full article →

February 6th, 2009 | Tracfone | 5 Comments
During 2008 we saw Tracfone launch their SafeLink program in Florida and Tennessee. The aim of the program is to provide government-subsidized phones to low-income families A recent study showed that giving a low-income individual access to a cell phone can increase his or her earning power. Tracfone's latest SafeLink launch is in Georgia, and it could provide cell phones to half a million households in the state.

Read the full article →

December 11th, 2008 | Tracfone | 2 Comments
Do you like money? I like money. Tracfone knows we like money. Via Ian, we find out that the no-contract carrier is giving away five Visa gift cards for the next 12 months. The prizes total $955 monthly, or $11,460 over the course of the year. From first through fifth, the prizes will go $500, $250, $100, $75, and $30. All you have to do is go to the contest website and fill out a survey about your cell service. You can enter once per day, and you don't even need to be a Tracfone customer to enter. I see little downside to this.

Read the full article →

December 4th, 2008 | Tracfone | 1 Comment
One of the bigger news items earlier this year in prepaid wireless was Tracfone's pursuit of phone traffickers. The concept is simple. People go into retail stores and buy large quantities of prepaid phones, which are subsidized by the carrier so they come at below cost. They then unlock them and sell them overseas at a profit. This hurts everyone, says Tracfone. The company is taking this pursuit a step further, as they are running ads warning traffickers that they'll be hunted down and killed prosecuted.

Read the full article →

October 23rd, 2008 | Tracfone | 12 Comments
If there's one universal theme throughout our Tracfone user reviews, it's the inordinate amount of time spent on the phone with customer service. This usually involves the transferring of minutes from one phone to another, an area in which Tracfone is particularly deficient. Seriously, go check out the user reviews. A good majority of the negative reviews involve this issue. Bobby Olley had this issue, and he called up his local CBS affiliate to get things done.

Read the full article →

September 18th, 2008 | Tracfone | No Comments
I just caught a few Tracfone deals from Cell Guru. Their one-year activation cards are now coming with 200 bonus minutes. So if you want the double minutes one year card, which normally comes with 800 minutes, now it comes with 1,000. It will still run $139.99. The regular one-year service card comes with 200 minutes on top of the original 400, so you get 600 minutes and a year of service for $99.99. These deals run through October 8, though there's always a chance they'll be extended (they previously expired Sept. 23).

Read the full article →

September 16th, 2008 | Tracfone | 2 Comments
About a month ago, we found out that Tennessee residents under a certain income threshold would be eligible for a free phone from Tracfone. These would go out to 812,000 residents in an effort to better connect them. A recent study shows that cell phone ownership can increase a person's earning potential. Anyway, according to the Chattanooga Choo Choo Times Free Press, there's a little debate going on in the state legislature over how, if at all, a 911 fee will be assessed to these users.

Read the full article →

August 15th, 2008 | Tracfone | 1 Comment
According to a study conducted a few months ago, simply having a cell phone can improve one's earning power. Of course, so can having consistent Internet access. The overarching point is that the more connected you are, the more opportunities you'll be open to. The Tennessee Department of Safety, in partnership with Tracfone, is taking a step in this direction. According to WSMV Nashville, they plan to hand out cell phones to 800,000 families. So not only is this good news, but it's a hefty helping of good news.

Read the full article →

June 4th, 2008 | Tracfone | 4 Comments
A study conducted earlier this year concluded that access to cell phones can boost the earning power of poor families and individuals. The idea is that this will keep them more connected, therefore more open to opportunity. The Florida Public Service Commission recognizes this. They offer a program called Lifeline, which helps lower income consumers keep their telephone lines. The commission has just approved Tracfone as an eligible provider for Lifeline.

Read the full article →

May 19th, 2008 | Tracfone | No Comments
Tracfone has been hot on the trail of people who resell their phones en masse. This unrelenting attitude has finally resulted in a conviction, as Muhammad Mubashir has pleaded guilty "to charges of criminally disobeying a federal court order prohibiting him from continuing to purchase, tamper with or export prepaid mobile phones."

Read the full article →

April 14th, 2008 | Tracfone | 1 Comment
Tracfone, America's No. 1 prepaid wireless company, has ben granted eligibility to use the Universal Service Fund in 10 states and Washington, D.C. While U.S. Cellular is using the USF to branch into rural areas, Tracfone plans to use it in low-income areas. Because of the limited revenue opportunities, carriers don't put much emphasis on those networks. A new study shows that making cell phone service available in these areas can create potential streams of revenue.

Read the full article →

March 11th, 2008 | Tracfone | 2 Comments
Maybe you remember back in August, when we mentioned Tracfone suing mass-unlockers. (Thanks to TV, I can't remember what happened eight minutes ago.) Tracfone filed a number of cases against people and operations that bought a whole mess of their phones, unlock them, and resell them at a profit. This is problematic, because for the most part they're buying those cheap prepaid packages, where you get an old phone real cheap — below market value, actually. The company takes a hit on the phone with the hopes that they make up for it in airtime. Tracfone has won a suit against one such reseller, winning a $1 million decision in a federal district court.

Read the full article →

January 4th, 2008 | Tracfone | 1 Comment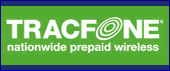 You know, we never knew that Tracfone was even involved in that suit. We're usually up on the doings of the MVNOs and true prepaid carriers — it's the theme of the site, after all — and this is the first we're hearing of a patent suit filed by Ronald A. Katz Technology Licensing. Apparently, they had issue with a few of Tracfone's offerings in the "Wireless Service and Support" field of use…though we're not exactly sure what that means. According to Trading Markets, this includes "customer service provided via automated systems and live agents."

Read the full article →

October 24th, 2007 | Tracfone | 3 Comments
We'll start the morning off by offering up a deal. If you're thinking about going prepaid, this give you a good reason to. Tracfone is now offering double minutes for life, a $49.99 value, when you purchase a Motorola C139. The price on that: $14.99. Basically, you'd be $35 in the black. Buy a Motorola phone for $14.99 and get double minutes for life!


Read the full article →

August 22nd, 2007 | Consumer Issues, Tracfone | 10 Comments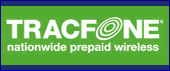 Ever since Tracfone started selling their prepaid services at our local Wal Mart, which was ages ago, we've been quite fascinated with the service. It was our first exposure to prepaid, and although at the time we had no idea how it worked, we thought it a novel concept. At that point, your phone choices were either AT&T or Verizon — T-Mobile and Sprint had the worst reception possible in our area, causing many of our friends' phones an ill fate.

Read the full article →

August 8th, 2007 | Tracfone | 1 Comment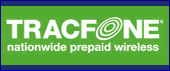 Consumers everywhere rejoiced back in November when it was deemed legal to unlock your cell phone. True, it didn't make the major breakthrough we were all hoping for — a truly open spectrum — but it was at least a concession that could aid consumers in one way or another. What we didn't realize, though, was that Tracfone had filed suit against the man who ultimately made the decision, Librarian of Congress James H. Billington. The company opined that Mr. Billington did not have the authority to make such an exemption to the Digital Millennium Copyright Act (DCMA).

Read the full article →