Poll
Loading ...
MVNO
December 15th, 2014 | MVNO, Touch Mobile | No Comments

Touch Mobile, the rather unusual little MVNO that launched in September is clearly moving up in the world. On Thursday, Touch Mobile announced that they now offer their services and products in select Fry's Electronics stores nationwide. They have already launched as of today, and have debuted a couple of holiday promotions to celebrate their expanded retail presence.

Read the full article →

October 28th, 2014 | MVNO, Touch Mobile | No Comments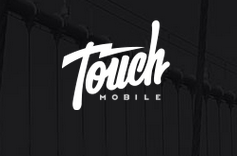 You might recall we introduced a new Sprint MVNO, Touch Mobile, at the beginning of September. This TextNow company has a rather unusual business model. Instead of offering regular service, they use data for voice, text and web browsing.
I'm not sure when this happened, but Touch Mobile now has a new plan option listed on their website. The new plan is for wifi only service, with no network support, and will cost $10. It is currently listed as "coming soon" and you cannot sign up for it just yet. I called customer service, and the associate told me that it would likely be available sometime within the next month or so, but a formal date has not been announced.

Read the full article →

September 11th, 2014 | MVNO, Touch Mobile | 2 Comments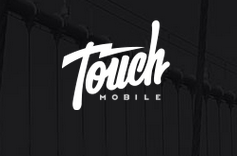 Sprint MVNO TextNow has launched a WiFi-only prepaid brand, Touch Mobile, in the U.S. and Canada. Their slogan and goal is to "get the smartphone experience without the smartphone price." Touch Mobile is the first 100 percent data-based prepaid brand to be available in retail stores. Their store presence is expected to be launched in the next few months.

Read the full article →