Poll
Loading ...
FAQ
April 25th, 2015 | FAQ, Text Messaging | No Comments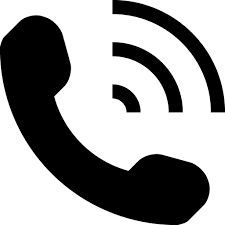 With prepaid plans, you can get good service for half the price of a traditional postpaid contract. But, if you have Wifi most places, then you can do even better: free. It doesn't really get much better than that does it?
There are a handful of great apps out there that allow for calling, texting, video messaging and instant messaging friends and family for basically free. While this list is hardly an exhaustive list of your options, these are some of the most popular Wifi apps for calling/texting/messaging:

Read the full article →

February 7th, 2014 | Straight Talk, Text Messaging | No Comments
Several individuals love the idea of being able to send picture messages to one another or connect onto their social media website from their cell phones. Many times, some phones will not be updated enough to log-on to the internet or to send multimedia messages. Straight Talk has come up with a solution to help those update their MMS setting to be able to use their phone to it's fullest.

Read the full article →

January 18th, 2012 | Text Messaging | 1 Comment
When we started the Prepaid Reviews blog in 2007, there wasn't much in the way of prepaid phone selection. They were mostly old, cheap models that postpaid carriers had ditched long ago. Then again, when we started the blog, there was no iPhone. Apple has since changed the cellular phone industry, and we can see the residual effects in prepaid phone offerings. Better phones than ever are available, and for affordable prices. While five years ago it was difficult to find a prepaid phone with a QWERTY keyboard, it's fairly commonplace now. It makes it easier to build the following list: the best prepaid phones for texting.

Read the full article →

December 22nd, 2009 | Text Messaging | 2 Comments
Text messaging appears to be one of the fastest growing communications media in America. For years we've heard stories of teens exchanging thousands of messages per month, so it appeared as though it had come close to peaking. Not even close. In fact, from 2007 to 2008, the number of texts sent in America more than doubled, going from an average of 188 per user to 407. Since young people tend to use text communication more than older people, it stands to reason that the average number of text messages per user will only rise for years to come. With that in mind, what are the best prepaid carriers for text messaging?

Read the full article →

October 9th, 2008 | Text Messaging | No Comments
Do you flirt via text message? Come on. I know you do. I'm guilty myself. A few carefully-crafted words can go a long way. It appears that the majority of cell phone users are doing it, according to a recent survey. Of 1,000 respondents age 18 to 55, 67 percent said they used text messaging to flirt. So don't try to act like you don't. Also, 68 percent said they used it to send a love note. If you're in a relationship, this is standard practice. It's an especially effective medium during work hours, when a phone call might be inappropriate.

Read the full article →

September 19th, 2008 | Text Messaging | 1 Comment
Last year, when a bridge collapsed in Minnesota, officials advised citizens to use SMS in case of emergency, since it puts less strain on the network. It means more data can get through, which means more people stay in contact with friends and family in a time of crisis. However, according to a recent study, you should not rely on emergency communications from third parties. Not only are systems unable to deliver a large volume of messages quickly, but such a volume might become troublesome for other voice and SMS traffic on the network.

Read the full article →

August 29th, 2008 | Text Messaging | 2 Comments
It's no wonder I've heard more than one marketer say that they covet SMS campaigns. Many disagree with them, I know, but it's hard to deny how ubiquitous text messaging has become. In the first half of 2008, we set a few texting records, according to VeriSign Inc. (via RCR Wireless). The company delivered 95.4 billion text messages during the period, and broke records for single-day text messaging — 648 million — and the one-hour record of 42 million.
Colin Gibbs of RCR makes sure to remind us that we could be seeing a peak in SMS in the near future, as instant messaging via data plans seems to be the future of mobile messaging.

Read the full article →

May 5th, 2008 | Text Messaging | No Comments
I'm not sure if everyone else's high school did this, but back when I was 16 they brought a drunk driving simulator to the parking lot. It was a car rigged so they could delay the reaction time between turning the wheel and them actually turning. We had fun trying to beat the system, and flattened a good share of cones in the process. I'm not sure if the students at Hermitage High School in Virginia did something like that when they simulated distracted driving situations. Among the distractions: Text messaging.

Read the full article →

April 30th, 2008 | Text Messaging | 1 Comment
When I was a lad, I'd always see and hear notices for Crime Stoppers, an anonymous law enforcement tip line. "Call 1-800-CRIMESTOPPERS. No one will ask your name," was the slogan. So it appears that people are far more willing to tip off police anonymously. But with caller ID (not to mention call recording) being what it is, a good number of people might be paranoid about leaving such tips. But what if you could text message the tip? And what if your number was encrypted, so that the text was truly anonymous? That's what TipSoft is aiming to find out.

Read the full article →

April 22nd, 2008 | Text Messaging | No Comments
It seems Samsung is in the survey business nowadays. Their latest one regards the upcoming presidential race. The idea of voting via text message has been brought up more than once. Clearly, this would increase the voter turnout. However, given the nature of the best, there's plenty of room for abuse. This country can ill afford a situation where an election is called into question because of someone or someones tampering with the results. But according to Samsung's survey, the abuse issue isn't at the forefront of most people's minds.

Read the full article →

April 17th, 2008 | Text Messaging | 75 Comments
In the cellular world, spam isn't free. On your computer, it's a mere annoyance. But when you receive unsolicited messages on your cell phone, it costs money. So if you're not one of the many who have text messaging bundles, you're going to need a way to filter out these messages. But how?

Read the full article →

April 16th, 2008 | Text Messaging | No Comments
When you're not a teenager, communicating with one is a hassle, to say the least. If you're younger, you're considered a lesser being and accordingly scorned. If you're older, you're out of touch — and that's a nice way of putting it. Really, teenagers think that their elders are a bunch of idiots who have clearly never gone through what they're going through. (It feels good when they finally come around, right?) Apparently, though, if you communicate via their medium of choice — that is, text messaging — they might actually be receptive. Go figure.

Read the full article →

March 21st, 2008 | Text Messaging | 2 Comments
It's a pretty well-known mantra, but it's worth repeating. When you receive a spam message, do not respond. There is nothing worse than letting a spammer know that the address they hit is correct. I'd expect to be on a thousand mailing lists after that, effectively increasing spam total. It's much worse on cell phones, of course, because many of us get charged per message. Thankfully, this happened with Telus in Canada, where incoming texts are free. Still, to save yourself the annoyance, just ignore the spam.

Read the full article →

January 31st, 2008 | Text Messaging | 1 Comment
This haven't been going so well for T-Mobile in court lately. Late last week we learned that they'll face a class action suit over improper billing practices. This comes after they lost an appeal to uphold their mandatory arbitration clause. Not wasting any time, another class has filed suit against the nation's No. 4 wireless carrier. This one is over unwanted text messages and the charges associated with them.

Read the full article →

October 4th, 2007 | Text Messaging | 2 Comments
Yeah, like that's a shocker. We direct you to a story in today's Northwest Herald, in which a junior at Prairie Ridge High School shows complete ignorance of his actions. Apparently, he thinks it's okay for kids to send text messages during class…because it causes less of a distraction. "It's more of a convenience than anything else, and it's not like you're making a big disruption in class like picking up the phone or something." It's quotes like this that give us zero faith in the upcoming generation.

Read the full article →

September 18th, 2007 | Consumer Issues, Text Messaging | No Comments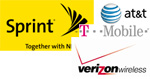 We all hate receiving spam e-mails. They're annoying, and they usually offer us things we wouldn't need in a million years (we're quite comfortable in our manhood, thank you very much). However, they're a mere inconvenience; a check-and-delete action away from obliteration. This is not the case for text messaging spam. For anyone without one of those $10 to $20 plans that give you a block of text messages, they cost 5 or 10 cents each, depending on your provider. So why should we have to pay because of some idiots? That's a question we feel that the wireless companies should be answering. Some have, but few have satisfactorily. Here's what each has to say on the issue:

Read the full article →

August 13th, 2007 | Text Messaging | No Comments
We make no mistake of it: we're avid baseball fans. During the months spanning April through October, we're perpetually in a good mood, knowing that we can watch a game on all but two nights of the year (damned All-Star break). What does this have to do with mobile phones, you ask? Well, if you're a fan of the Kansas City Royals, Washington Nationals, Pittsburgh Pirates, Oakland A's, or Texas Rangers, you can have your tickets sent right to your cell phone via text message. Speaking from the experience of an impulse ticket buyer, this is an enormous convenience.

Read the full article →

August 9th, 2007 | Text Messaging | No Comments
Indoor smoking bans have been in effect in plenty of places in the US for quite some time now. In all that time, there hasn't been much said about any related effects of these bans — except, of course, the number of people leaving and re-entering bars and clubs. We're sure hand-stamping has gone up, but other than that, there haven't been many reports to that effect. Well, a smoking ban went into effect in the UK in July, and in the first two weeks they saw a noticeable change: 7.5 million more text messages were sent than in the previous two-week period.

Read the full article →

August 6th, 2007 | Text Messaging | 2 Comments
When disaster strikes, the media will be there. For those of you without a TV, Internet connection, newspaper, or friends, a bridge in Minneapolis collapsed Wednesday night, leaving the city in turmoil. There was an unsurprising spike in call volume, as friends and family called one another to see if everything was all right. Imagine, though, if you were calling a loved one to see if they were affected by this tragedy, only to hear the message "current network not available." That can only add stress to the situation.

Read the full article →

June 5th, 2007 | Text Messaging | 4 Comments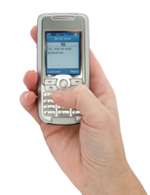 There was a time when spam was nothing more than a minor inconvenience. Junk mail turned into telemarketing calls, which turned into mass e-mails. In all cases, it took just a few seconds to ditch that inconvenience: throw out the letter, hang up on the caller, delete the e-mail. And then came spam blockers and do-not-call lists, making it much easier for us to avoid the advertisements we wish not to see.
But then they invaded our cell phones.
Well, not by calling us — after all, that is still forbidden by the Federal Trade Commission. But some companies have taken to spamming our text message inboxes with senseless advertisements. And text messages cost money — 15 cents per message with the four major providers (Verizon, Sprint Nextel, AT&T/Cingular, and T-Mobile).
The FCC has taken action in this regard, enacting CAN-SPAM (Controlling the Assault of Non-Solicited Pornography and Marketing), which forbids companies from sending you unsolicited commercial text messages and e-mails on your wireless phone. While that has stopped most big companies, smaller and less detectable companies continue to send spam and cost you money.

Read the full article →