Poll
Loading ...
Sprint
October 28th, 2010 | Sprint | 1 Comment
We started the month with a story about Sprint ditching its iDEN network. The quote came from Bob Azzi, the senior VP of networks at Sprint. It didn't sound like a grave warning, only the acknowledgement that soon enough iDEN will be an obsolete technology. Sprint CEO Dan Hesse made the same acknowledgement yesterday. "It's a gradual process," he said. "There will be an end date for all 2G, just like there was an end date for 1G." He left open when that date would come, but it sounds like we shouldn't include the word "decade" in any form when estimating it. Sprint lost 383,000 subscribers from its iDEN services in the third quarter after losing about twice that many in the second quarter (postpaid and prepaid combined).

Read the full article →

October 27th, 2010 | Sprint | No Comments
Assurance Wireless, a Sprint-owned prepaid carrier that services low-income Americans, has announced two new plans. These will provide more minutes and messages, but will cost users an additional fee. The free plan, which provides 250 free minutes and costs 10 cents per minute and text message thereafter, is still available. Customers can now opt to pay $5 per month for 500 minutes, or $20 per month for 1,000 minutes and 1,000 text messages. Over the summer SafeLink, another low-income provider, began offering new plans, but all of them remain free.

Read the full article →

August 31st, 2010 | Sprint | No Comments
Going into yesterday we knew that Clearwire would announced a prepaid 4G broadband plan. The details of the plan, announced yesterday, look pretty enticing. The service, branded Rover, costs $5 per day, $20 per week, or $50 per month, and provides unlimited service in any of Clearwire's 4G markets. Unfortunately, this does not include a hybrid 3G option, so if you're not in a 4G market or you frequently travel to places without Clearwire 4G coverage, you're out of luck.
You can get more information about Clearwire coverage at http://www.rover.com/coverage.

Read the full article →

August 30th, 2010 | Sprint | 3 Comments
When it comes to 4G mobile technology it seems like we're all caught up in LTE. MetroPCS will launch the nation's first LTE network, and that could be within the next month. But there's another 4G technology, WiMax, that has actually been around for a bit. Sprint and Clearwire have teamed up to build out the nationwide WiMax network, and as expected it's not easy to pick up subscribers. But now, according to mocoNews.net, Clearwire will on Monday announce a pay-as-you-go WiMax service that will combine with Sprint's 3G network to create a powerful prepaid broadband offering.

Read the full article →

May 13th, 2010 | Sprint | 8 Comments
When sprint announced big changes for Virgin Mobile, they eliminated Virgin's pay-as-you-go plans. They wouldn't go away entirely, though. Instead, the company announced that it would add a fourth brand — in addition to Virgin, Boost Mobile, and Assurance Wireless — to cover pay-as-you-go. This morning they made the official announcement. The new brand, Common Cents, will launch at 700 Wal-Mart stores on Saturday, May 15.

Read the full article →

April 29th, 2010 | Sprint | No Comments
Since 2007 the Sprint quarterly report has been something of an event in the mobile media world. They've lost millions of customers in that span, and many of us are interested to see just how many they'll lose this time. Yet we've seen signs of a turnaround from Sprint, and in the first quarter we saw that in the numbers. They lost 75,000 subscribers in the first quarter of 2010, which represents progress for them. That actually included postpaid losses of 578,000, though 447,000 of those were on iDEN. But we're concerned about prepaid, which did quite well. Sprint added 348,000 net prepaid subscribers, which helped keep it afloat.

Read the full article →

March 19th, 2010 | Sprint | No Comments
Over the past few weeks I've done a number of podcasts relating to the prepaid sector. The one question everyone has asked is of whether prepaid data will ever catch on. I said I was pessimistic, but that a few developments could change everything. We might have seen one yesterday, as Sprint teamed with Telespree to provide prepaid data solutions to its wholesalers. The product, dubbed Mobile Broadband On Demand, will be not only for Sprint's MVNOs, but for other retail businesses as well, such as hotels and airport kiosks.

Read the full article →

December 8th, 2009 | Sprint | No Comments
When speaking of Sprint's situation, it's in vogue to make fun of them. The have, after all, lost millions of subscribers over the past few years. But their recent pushes in both the high end and low end cellular markets could cause a turnaround. An article from Barron's yesterday (via FierceWireless) notes that Sprint's acquisition of Virgin Mobile helps its prepaid position, and its big WiMAX investment helps position it for high-end growth. Whether this comes to fruition is obviously unknown at this point, but for the first time in a long time Sprint has reason to be optimistic. They've set out their strategy. From here on out, it's about execution.

Read the full article →

October 20th, 2009 | Sprint | No Comments
Earlier this month Sprint and Virgin Mobile settled their outstanding lawsuits, clearing the way for the acquisition they announced in July. There was just one more obstacle in the way, iPCS. A Sprint reseller, iPCS has exclusive rights to sell Sprint services in certain Midwest markets. Virgin sells services in those markets, so once Sprint finished the acquisition they'd be competing with iPCS. This prompted a lawsuit. Many speculated that a takeover of iPCS would be the best move, and that's exactly what will happen.

Read the full article →

September 15th, 2009 | Sprint | No Comments
Just after Sprint acquired Virgin Mobile at the end of July, an angry investor filed suit against the company alleging that they didn't get proper market value for their shareholders. We later learned that there was a competition to acquire Virgin, so perhaps Virgin did get market value — only market value did not live up to the perception of this angry investor. There is a new lawsuit on the table, though this from another business. iPCS has sued Sprint over the acquisition. It's not the first time the two have squared off in court.

Read the full article →

January 21st, 2009 | Sprint | No Comments
It looks like Sprint has set up a quick way for customers to ditch their service. They had previously allowed customers to get out of their contracts ETF-free due to a change in their terms of service (a 75 cent administrative fee). That ended January 1. Now, though, they're giving customers yet another chance to opt out of their service. In a strange move, they've again increased the administrative fee, this time to 99 cents. This creates a ripe opportunity for customers to ditch Sprint in favor of Boost Mobile's unlimited plan.

Read the full article →

November 19th, 2007 | Sprint | 2 Comments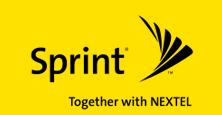 Federal regulators are all over Sprint Nextel right now, as the iDen technology of the Nextel branch is interfering with police and fire radios. This, of course, is detrimental to the safety of a certain number of Americans (we won't venture a guess as to how many). So now Sprint has been given an ultimatum: Fix the problem by June 2008, or face the loss of Nextel and Boost. That should give Sprint enough motivation to get crackin' on this one. It just comes at a horrible time for the company.

Read the full article →

November 9th, 2007 | Sprint | No Comments
Oh, we were so psyched up for WiMax. We often talk with friends in the wireless industry about the perils of Sprint, and in every conversation someone say, "yeah, but they're getting WiMax." It's almost like a ray of hope for the nation's No. 3 carrier. But that ray has been covered by clouds, as Sprint has announced that they are breaking off the agreement. While they haven't made clear their reasons, it seems pursuant to the departure of CEO Gary Forsee (and we still lament that, because we really think he was the guy to turn around Sprint).

Read the full article →

November 9th, 2007 | Sprint | 1 Comment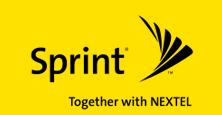 This one flew right under our radar. Apparently Sprint announced that it would join Verizon and AT&T in offering prorated early termination fees at the same time T-Mobile did. Our bad. It's the same deal as T-Mobile: It won't be implemented until next year, and it only applies to new contracts. So if you are under contract with Sprint — say you signed up two months ago — you still have to pay a full ETF until your contract is up. The prorated ETF will go into effect when you sign a new contract, nearly two years from now. We're sure a bit of strategic complaining can get your ETF prorated on your current contract, though.

Read the full article →

November 1st, 2007 | Sprint | 1 Comment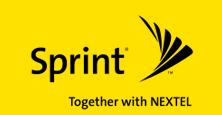 Despite our vocal disdain for earnings reports, we've actually been looking forward to Sprint's. Why? Because along with the financial data come subscriber numbers. With AT&T and Verizon both reporting increases, we figured Sprint had to see a decline. And they did. The company reported losing 337,000 contract subscribers in the third quarter. We've actually read elsewhere that these losses mostly came on the Nextel-branded end. The company did add 67,000 customers to its Boost prepaid brand.

Read the full article →

October 29th, 2007 | Consumer Issues, Sprint | 1 Comment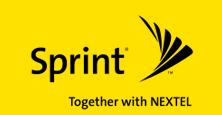 As a result of class action suits in California and Florida, Sprint will now allow former customers to unlock their phones. This development comes as a settlement, not as a decision rendered by a judge or jury. According to spokespeople, Sprint wants "to avoid the uncertainties and expense of litigation." While we don't blame them, this decision should have little effect in the short-run. Yes, customers can have their CDMA phones unlocked when they leave Sprint, but they might find difficulty activating it with another network. As far as we know, Verizon won't accept phones from other carriers, since they're "not optimized to the Verizon network."

Read the full article →

October 18th, 2007 | iPhone, Sprint | 2 Comments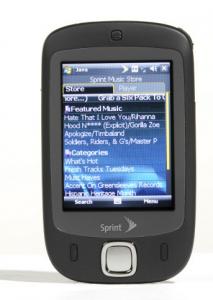 Here's the thinking of wireless carriers right now: Apple didn't just create a product everyone wants when they produced the iPhone. They created a type of product that everyone wants. And they're basing this thinking on the relevant past. Once Apple created the iPod, for example, everyone wanted one. Thing is, the damned iPod was expensive. So other companies, thinking that people just wanted an MP3 player, created similar devices that sold at a cheaper price. And they found moderate success. So this is where Sprint's new offering comes from.

Read the full article →

October 12th, 2007 | Prepaid Phones, Sprint | 7 Comments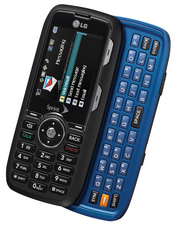 We never thought we'd see the day: A phone with a full keyboard and decent-sized screen for under $100. But LG has developed one, and Sprint has picked it up. It's the Rumor by LG, and we think it's going to sell like hotcakes. It's basically the Sidekick Lite…only a whole boatload cheaper. And if there's one thing we like in the telecom industry, it's cheap phones. Yeah, it'll cost you a two-year contract, but what won't these days?

Read the full article →

October 9th, 2007 | Sprint | 1 Comment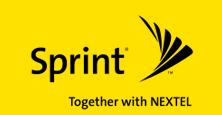 The rumblings started late last week: Sprint was to commence a search to replace CEO Gary Forsee. We expressed our disapproval of the move at the time, noting that changing the figurehead won't change the company's direction. Beyond that, we thought Forsee had done a good job this year in trying to separate Sprint from its weightier competitors. But sometimes a company has to make that symbolic move in order to appease shareholders. Forsee beat Sprint to the punch, though, as he resigned on Monday.

Read the full article →

October 5th, 2007 | Sprint | 1 Comment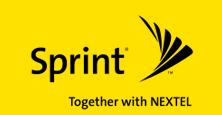 You know, we were just praising Sprint CEO Gary Forsee earlier this week for his audacity in pointing out the obvious: the wireless telecommunications industry is run by AT&T and Verizon, and we're all just pawns along for the ride. That might have been the final straw for Sprint and its investors, though, as they are now seeking a replacement for Forsee. They're saying that they want someone who can bring the company back to profitability. From what we've seen, we think Forsee can be that guy. Alas, he will not.

Read the full article →

October 3rd, 2007 | AT&T, Sprint | 1 Comment
Oh, AT&T, how we love bashing you. Thankfully, we're not subscribers of theirs, or they might cut us off for it. Yes, AT&T announced a few days ago that it has the right to terminate customers that publicly criticize the company. This we kinda don't understand from AT&T's standpoint. If people complain about you, they're probably thrilled to be out of that stifling contract. The news wasn't taken that well by the public, though, which caused AT&T to recant. They say that they would only pursue those "promoting violence or peddling child porn." Whatever, AT&T; we're still sure that people wouldn't mind if you allowed them to leave for a competitor.

Read the full article →

October 3rd, 2007 | Consumer Issues, Sprint | 1 Comment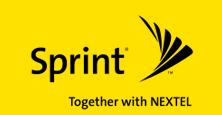 We have this strange relationship with Sprint. Some things they do piss us off to no end. However, they're the relative underdog in the telecommunications race, which mitigates them a bit. Plus, they're working to roll out a nationwide Wi-Max network, as well as femtocell technology for home calling. Plus, after all we've read of AT&T and Verizon over the past few months, we're beginning to think that Sprint isn't as big and greedy as its competitors (though they certainly are big and greedy to some degree). So we're now happy to report that Gary Forsee, Sprint's CEO, is finally bringing to the forefront something we've known for months (years, really): Verizon and AT&T have far too large a market share.

Read the full article →

September 26th, 2007 | Sprint, Virgin Mobile | 1 Comment
We avoided this story for a while, because it's full of financial mumbo jumbo that we don't understand, and we wish not to subject you to. However, it was really only a matter of time before we mentioned it: Virgin Mobile is going public. While other MVNOs are biting the dust, or having their funding ceased, Virgin has continued to persevere. True, they have yet to turn a yearly profit, but that could all be changing this year. It's a testament to what we've been saying ever since Amp'd crumbled: A successful MVNO requires nearly infinite patience. Sprint has demonstrated that patience with Virgin, and it's going to pay off in the very near future.

Read the full article →

September 18th, 2007 | Sprint | No Comments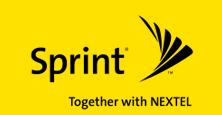 After a month or so of speculation, Sprint is ready to roll out its femtocell unlimited home calling service. Powered by Samsung's Airave box, Sprint customers will now be able to place calls from their cell phones while at home without using any plan minutes, no matter what cell phone they use. A separate flat-rate plan will cover the cost of making these calls. To Sprint, this represents an upgrade over T-Mobile's Hotspot @Home, a WiFi-based calling system that was released early this summer.

Read the full article →

September 14th, 2007 | Sprint | No Comments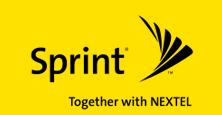 Yes, there are already services that allow you to purchase goods and services right on your cell phone. But Sprint has just launched a new one that might top them all. This is superb news for the nation's third-largest wireless carrier, as they continue to lose ground on AT&T and Verizon, and have T-Mobile hot on their trail. Mobile Shopper is the service, and it allows Sprint customers to shop for millions of products from various retailers right from their cell phone. And it's free.

Read the full article →

September 12th, 2007 | AT&T, Sprint, Verizon Wireless | No Comments
Patents can be a great thing. They ensure that big bullies don't shake down someone who creates something, leaving them with nothing to show for their innovation. However, patent laws in the US are absurdly outdated. The best indicator of that is that there are companies whose only reason for existence is to horde patents and sue people who use similar technology. This is how we feel towards NTP, a technology-licensing company (read: patent hoarder). They sued Research In Motion, creator of the BlackBerry, a few years ago. The case lasted four years and ended with a $612.5 million settlement. NTP is now seeking damages from AT&T, Verizon, an Sprint for their use of a supposedly patented e-mail system.

Read the full article →

August 31st, 2007 | Alltel, Sprint | 2 Comments

From the "we didn't know this" file: wireless carriers had to ensure that 95 percent of their subscribers were using "location-capable" handsets by December of 2005. Yeah, that's a long time ago. To us, it makes total sense. People with cell phones routinely travel outside of their home calling area, so it can be tough for emergency services to locate them sometimes. We have this technology, so we might as well implement it, right?

Read the full article →

August 20th, 2007 | Sprint | No Comments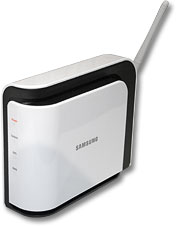 We've been huge advocates of T-Mobile's HotSpot @Home service. With the loads and loads of people using only their cell phones, it seems like it was almost a necessity to find a way to facilitate free calling at home. T-Mobile delivered in a big way, offering us unlimited WiFi calling at home for $10 per month. It's such a shame, then, that Sprint had to go and ruin the fun for the T-Mobile gang. They've gone ahead and released their own unlimited home calling service, based on femtocell technology, which we touched on briefly last month.

Read the full article →

August 9th, 2007 | Boost Mobile, Sprint | 2 Comments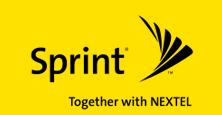 It's not secret that Sprint has had some serious problems lately. The No. 3 carrier in the US continually finds itself slipping further and further away from the top two, and the numbers from the second quarter of 2007 don't appear to favor them, either. However, Sprint sees some optimism in the numbers, noting that their growth was in critical areas, and that it's a sign of good things to come. Yeah, that's some PR-speak mixed in there, but there is some truth to Sprint's outlook. The company is completely overhauling itself, and in those cases it's always going to get worse before it gets better.

Read the full article →

July 19th, 2007 | Sprint | 1 Comment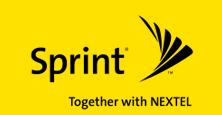 There are plenty of people out there who have yet to adopt a cell phone. The main reason, as we hear it: they don't want to be accessed everywhere. Really, we don't either, but it's just too damn convenient to have a phone with us, rather than have it in a static location that we can't check all the time. However, there are plenty of people out there who not only want to be reached anywhere, but want everyone to know where they are. At least that's what loopt is banking on. They've launched a new social mapping service with Sprint, and it'll tell everyone you know "where you at."

Read the full article →

July 11th, 2007 | Sprint | 1 Comment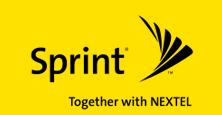 First, we were ticked at Sprint for what we thought was heartlessly dropping some of its customers. It was a great bandwagon while it lasted. However, it came to an end recently, as the company satisfactorily justified the move. We've had ex-girlfriends call us four or five times a day, so we understand where Sprint is coming from. These problem customers were ruining customer service for everyone else, and in order for Sprint to move forward, they had to make the experience more pleasant for the customers who don't constantly complain. Now, however, they're back on our s-list.

Read the full article →

July 10th, 2007 | Sprint | No Comments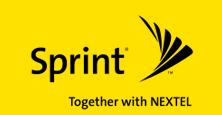 We've been having a lot of fun with this one, but it appears our fun may be coming to an end. Yes, we absolutely love sticking it to big companies who oppress their customers, because we are huge advocates of the "customer service is king" philosophy. So when Sprint went and dropped what we now know to be 1,000 subscribers, we thought: "hey, this is simply terrible business." And we weren't alone. So it only makes sense, then, that Sprint would send out some kind of message that would justify this decision. Yesterday they did, and we have to say that if they're telling the truth, it's pretty satisfactory.

Read the full article →

July 9th, 2007 | Sprint | No Comments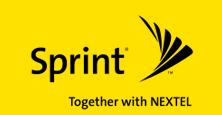 Certainly, we did not think that Sprint was dumping a few of its customers just for the heck of it. After all, it costs between $300 and $350 to recruit a new subscriber (including the costly handset subsidies). So why would Sprint put itself in a position to drop subscribers, knowing that it would cost a pretty penny to replace them? We're not exactly sure, but there is little doubt that there were lengthy calculations used to justify this maneuver. Plus, it all leads to what Sprint thinks will be a revolution.

Read the full article →

July 6th, 2007 | Consumer Issues, Sprint | 5 Comments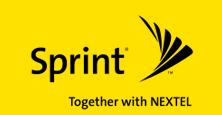 Okay, so we know that Sprint doesn't have any prepaid services of their own (though they have plenty of prepaid MVNOs), so this story isn't exactly prepaid related. But once we saw it, we knew we couldn't pass it up. It seems that Sprint, in an attempt to clean up its service, has jettisoned a few of its more problematic customers. Or, at least, the customers it considers most problematic. And they didn't even have the courtesy to call these customers up. Instead, they got a form letter.

Read the full article →

June 28th, 2007 | Sprint | No Comments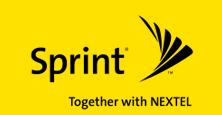 We'll be frank: we don't like Sprint much. Maybe it all goes back to our youthful days, when only one of our friends had a cell phone. It was on the Sprint network, and you seriously could not get a call through at some points. Kinda defeated the purpose of having a cell phone. Since then, we've avoided Sprint as much as possible, even though they certainly have improved their service. Still, they just don't match up to the AT&Ts and Verizons in terms of voice coverage.

Read the full article →