Poll
Loading ...
Ringtones
May 31st, 2009 | Ringtones | 3 Comments
If you have a prepaid cell phone that is ringtone-capable, you can download ringtones to it just as you would with a standard mobile service. Some prepaid service providers offer the option of purchasing custom ringtones as part of your calling plan. When that is the case, the company's website may offer files for preview and download.
Many prepaid carriers require up-front, credit-card payment for each download, rather than adding a charge to your phone bill. Your service agreement or guide/manual may state whether that is the case.

Read the full article →

February 19th, 2008 | Ringtones | No Comments
You know, I never understood the appeal of ringback tones. Maybe it's because they were introduced when I was too old to care. I did enjoy music ringtones for a period (Wolfmother's "Woman" was my song of choice), but even that novelty died rather fast — to the point where I cringe when I hear crappy-quality music blaring from someone's cell phone speaker. Ringback tones are a totally new ballgame, though. The only person that hears it is the person calling you. So basically you're dropping money for the enjoyment of others. That might be considered a "nice" act, but I think it's kind of wasteful. But since it's so damn popular, it appears my opinion counts for squat. Anyway, Virgin introduced these a few months ago, and they've become a huge hit on their network.

Read the full article →

January 8th, 2008 | Ringtones | No Comments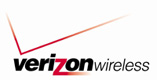 As I said last week on Going Cellular, if AT&T does it, you can bet Verizon is going to. This time, it's the best selling ringtones, which AT&T announced right before the holidays. Verizon's list is out now, so let's check it out after the jump.

Read the full article →

December 20th, 2007 | AT&T, Ringtones | 3 Comments
It seems everyone loves ringtones. Everywhere we go, we hear some song or another — though sometimes the sound quality is so poor we can't make out which one. It's to the point where we've been noticing in our user reviews that some people won't sign up for a service based solely on the fact that they don't offer a library of ringtones. AT&T, America's most popular cell carrier, has announced the most downloaded ringtones of 2007.

Read the full article →

July 18th, 2007 | Mobile Gaming, Ringtones | 1 Comment

Is there anything Google doesn't do? Well, until recently, they had little invested in the mobile world. Then we heard of their play at the wireless spectrum auction. Now the news is that they're about to enter the mobile content industry. Which makes perfect sense, since they're in just about every other technological industry. Like many of their endeavors, the power of their search will power their mobile content plan.

Read the full article →

June 5th, 2007 | Ringtones | 3 Comments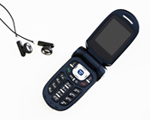 You've got your brand spankin' new prepaid service up and running. You've activated it and added airtime. So what's next? Download some sweet ringtones, that's what. Your ringtone says a lot about you, so picking the right one is a tough decision. You'll need a wide selection.
So you head to your provider's website to see what they have available there, but it's nothing notable. Or, worse yet, maybe your provider doesn't even have a ringtone download service. So what, are you stuck with the built-in ringtones?
Of course not.
The Internet is filled with sites offering ringtone downloads — possibly too many. In fact, googling "ringtones" has become a futile act. There is so much crap to sift through that you'll never find what you're looking for (don't even bother with the sponsored sites or the advertisements on the side, unless you enjoy pop-ups and pages that have little, if anything, to do with your search). Don't fret, though.
We've trawled the Internets and have come up with the most comprehensive directory of ringtone sites available for prepaid subscribers. We'll separate it into sites for free ringtones (which always carry paid premium content, too), paid services (most of which are subscription-based), and software for you to create your own ringtones.

Read the full article →