Poll
Loading ...
Mobile Data
July 28th, 2015 | Mobile Data, Net10, Straight Talk | No Comments
More data is always a good thing. I mean, no one in their right mind would complain about getting more for the same amount of money, right? Well, yesterday we talked about TracFone increasing data for its customers and it looks like two other TracFone companies, Net10 and Straight Talk have followed suit with some data increases for select plans.

Read the full article →

July 3rd, 2015 | FAQ, Net10, Page Plus, Simple Mobile, Straight Talk, Telcel Usa, Tracfone | No Comments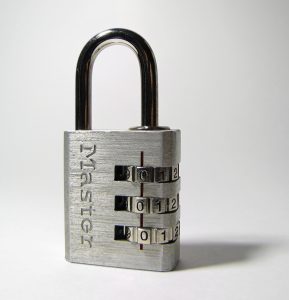 The ability to unlock a phone is absolutely essential for prepaid customers, as it allows for freedom of movement between carriers without having to constantly be forking out more money for a phone. Earlier this year, the unlocking agreements that the carriers all made wit the FCC went into effect, with one major exception: TracFone and its subsidiary companies.
Easily the largest of the prepaid carriers, TracFone's laughable unlocking policy directly violated the terms of agreements with the FCC and after months of arguing that they were following the law, the FCC and TracFone have finally come to an agreement that, yes, TracFone should allow customers to unlock devices. Just don't expect it anytime soon. In fact, the FCC has given TracFone until 2016 to completely implement these procedures. Here is the basic timeline outlined in the FCC document:

Read the full article →

June 11th, 2015 | Consumer Issues, Net10, Simple Mobile, Straight Talk, Telcel Usa, Tracfone | No Comments
In January, the FTC ordered America Movil companies to pay consumers who purchased "unlimited" data plans from 2009 – 2013. Companies that were part of this complaint include Tracfone, StraightTalk, Simple Mobile, Net10 and Telcel America, which were ordered to pay a combined $40 million to effected customers. However, the deadline to file a claim is fast approaching, and I wanted drop a quick reminder.

Read the full article →

May 8th, 2015 | Net10 | No Comments
Net10 has not only made a few minor changes to the data offerings on its unlimited plans, but has debuted a similar BYOD promo as its sister company, Straight Talk. Much like Straight Talk, Net10 will be giving customers an additional 2 GB of data when they activate their own phone on a $50 monthly plan, $65 unlimited international plan or on any upgrade plan (priced $60 – $80). The company is also offering SIM cards for $0.99 with this promotion.

Read the full article →

March 26th, 2015 | Net10, Page Plus, Simple Mobile, Straight Talk | No Comments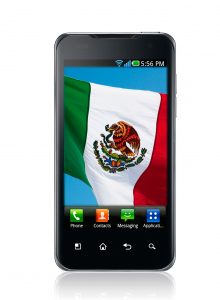 If you live in the United States and you want to call Mexico, then there is no better time than right now. The recent trend in the wireless race has been to add unlimited calling to Mexico landlines and/or mobile numbers to prepaid plans and I'm pleased to announce that several Tracfone companies have finally come around.
The companies that recently got this international upgrade include:

Read the full article →

February 16th, 2015 | Net10, Simple Mobile, Straight Talk, Tracfone | 2 Comments
Tracfone is probably the largest prepaid wireless provider in the US, especially when you count the customers of its other companies. But, when the CITA urged wireless carriers to voluntarily create consumer-friendly unlocking policies (which went into effect this week), TracFone kept quiet and said nothing.
Last week, TracFone finally added their own unlocking policies for smartphones purchased through TracFone, Simple Mobile, Straight Talk and Net10 Wireless. But, before you get all excited, the policy isn't exactly up to par with the other companies. Here's what the technical legal jargon on the sites says about unlocking:

Read the full article →

January 29th, 2015 | Consumer Issues, Net10, Simple Mobile, Straight Talk, Telcel Usa, Tracfone | No Comments
The Federal Trade Commission (FTC) filed a complaint against Tracfone and its subsidiary brands, including Straight Talk, Net10, Simple Mobile and Telcel America. The complaint alleges that Tracfone failed to disclose throttling and suspension terms to customers of its prepaid unlimited plans from 2009 to at least September 2013 and that customers were frequently deceived about what they were purchasing.

Read the full article →

September 17th, 2014 | Airvoice, AT&T, Consumer Cellular, Cricket, Jolt Mobile, MVNO, Net10, Red Pocket, Straight Talk, Telcel Usa, Tracfone | 4 Comments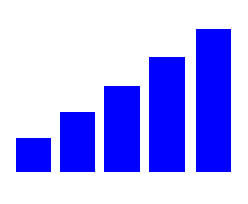 Last week, I posted an article comparing all of the Verizon MVNO coverage maps. Several of them were a little surprising, so I thought that I would go through all of the other Tier 1 carriers and compare maps of their MVNOs to see how they stacked up. While most MVNOs share the prepaid network of their primary carrier, some of them skimp on coverage to cut costs, and very few of them offer roaming in areas with no Tier 1 carrier network coverage.
Today, we have a compilation of the AT&T MVNO maps. Most of them shared coverage with GoPhone, but did not offer roaming (represented by the lighter yellow areas). However, the maps were far more similar than the Verizon MVNO maps we saw last week.
So, without any more ado, here are the AT&T MVNO maps:

Read the full article →

March 24th, 2014 | Net10 | No Comments
First, access the Internet via a WiFi connection, open the Safari browser on the phone and browse to http://unlockit.co.nz.

Read the full article →

March 21st, 2014 | Net10 | No Comments
When it comes to saving money on your mobile phone service, there are many different options available to you. However, you are not going to save money when using the different major wireless brands.

Read the full article →

March 20th, 2014 | Net10 | No Comments
There are four major players in the world of mobile phone service. When you sign up to use one of these providers you actually are not just paying for the service, but you are also paying so the company can continue to expand upon the network they build and the new technology they implement.

Read the full article →

March 12th, 2014 | Net10 | No Comments
The Net10 iphone may appear to be a great deal at first glance. However, many people have come to find that they are constantly having to repair the APN settings on the phone. It appears that the internet settings must be manually configured in some of the phones in order to work properly. One may find a little confusion on properly setting the APN options. Instructions can easily be accomplished by accessing your account on the Net10 webpage.

Read the full article →

March 2nd, 2014 | Net10 | No Comments
The coverage area for Net10 service is in all 50 states and includes most of the Western United States as well and they even have some of Alaska covered. The coverage area is impressive for a prepaid service. Typically you don't see good coverage from these services or they primarily cover only metropolitan areas. With inflation going up and wages falling short, it's good to see a low-cost alternative that offers a good service that is reliable even if you're traveling across the country.

Read the full article →

December 2nd, 2013 | Net10, Straight Talk | No Comments
Straight Talk vs Net 10
Net 10 and Straight Talk are two of the leading prepaid cell phone providers. Both service providers offer distinct perks to customers. Learn about the main differences between the two before making a purchasing decision.
Plans
Straight Talk has more simple plans than Net 10, hands down. It offers only three different monthly plans, while Net 10 offers a total of eight. Straight Talk's $30 a month plan is the most inexpensive. It offers 1,000 minutes, texts, and 30 MB of data. The $45 plan, also called the Unlimited Plan, offers unlimited minutes, texts, and data usage. For $60, customers can purchase the Unlimited International Plan, which provides unlimited international calls and texts, as well as unlimited data.
Net 10 on the other hand offers a plan for as low as $20 for 200 minutes and 400 texts, a $30 plan for 300 minutes and 600 texts, and a $45 plan for 600 minutes and 1,200 texts. It also offers 900 minutes and 1,800 texts for $60, and 1,500 minutes and 3,000 texts for $1,000. For these plans, unused minutes do roll over to the next month. Straight Talk does not allow roll-over minutes.
Price
In terms of price, Net 10 is slightly more expensive, if you want a month to month plan. Its monthly plans cost $25 for 750 texts or minutes, $50 for unlimited minutes and texts, and $65 for unlimited international minutes and texts. These plans cost more than Straight Talk.
Both Straight Talk and Net 10 offer quality service from Verizon and AT&T, respectively. Straight Talk refill cards are only available at Walmart, while Net 10 cards can be found virtually everywhere. Before selecting a service provider to pursue, carefully weight the pros and cons to avoid making the wrong decision.

Read the full article →

November 22nd, 2013 | Net10 | No Comments
What network does Net10 use?
The type of Net10 phone and a customer's coverage area will determine the network that is used. Net10 doesn't have their own network towers but utilizes the towers of major phone companies like AT&T, Verizon and other US cellular carriers. Two major network technologies are GSM and CDMA network technologies. If the Net10 user is using a GSM phone, they can expect to use a GSM network like AT&T or TMobile. If, however, the Net10 customer is using a CDMA network phone, then they can expect to use a CDMA network carrier like Verizon or others.
One important difference between GSM and CDMA is in the coverage area difference. While GSM can be found in most countries globally, CDMA is often found most in the US and North America. If you are mainly going to be using your phone locally in the United States or North America, then you can purchase a Net10 CDMA phone and enjoy coverage that the network provides. However, if you travel a lot or do business internationally, then using a GSM phone will ensure that you get international coverage.
So, while Net10 doesn't have their own network, they do benefit customers by offering phones and services on a variety of GSM and CDMA networks. The important thing to remember is that GSM and CDMA aren't interchangeable. You can't switch from one to the other using the same phone as only one can be in your phone at a time. That is to say that you you either have a GSM technology based phone or a CDMA based phone. Just make sure that you chose a phone that can handle the coverage area that you expect to use the most and purchase the phone accordingly. Simply assessing your needs properly before purchasing will save you time and money later.

Read the full article →

March 1st, 2013 | Net10 | 5 Comments
It appears we have a resolution to the SIM card fiasco that erupted at Tracfone brands Net10 and Straight Talk. To recap, last month the listing for AT&T SIM cards on both the Straight Talk and Net10 sites were removed, with no explanation. Speculation abounded, but no one got a firm answer. Over on Howard Forums, though, someone did come up with the right answer. It was just one forum poster, though, so it was prudent to not run with it. But he was right nonetheless: it turned out AT&T SIM users were hogging data.

Read the full article →

February 4th, 2013 | Net10 | 6 Comments
In what remains a head-scratching move, we saw last week that America Movil brands Straight Talk, Tracfone, and Net10 have removed AT&T SIM cards from their offerings. These MVNOs allow you to bring your own phone from each of the four major networks, but as of last week they ceased offering SIM cards for AT&T phones. This creates a number of issues for potential customers. Could the answer be as simple as them being sold out?

Read the full article →

January 29th, 2013 | Net10 | No Comments
For the past month or so, Net10 products have been available at GameStop retail stores in select markets. Like most major retail programs, this one started small and unannounced before spreading wider. Yesterday GameStop announced the partnership. It goes well with their previous initiative of selling refurbished iPhones, iPods, and iPads. Customers can take advantage of Net10's SIM cards, placing them in used iPhone devices purchased from GameStop. The SIM card plan pairs with Net10's $50 unlimited talk, text, and data program. It is available now at GameStop locations nationwide.
This does come as interesting news, though, following the odd bit about Tracfone removing AT&T SIM cards from its BYOD program. Again, this is one to watch out for. It's a bit too strange.

Read the full article →

October 25th, 2012 | Net10 | 1 Comment
Here's an interesting tidbit from the folks at Howard Forums: Net10 is starting to offer family plans in some outlets. There doesn't appear to be any mention on the Net10 website of these plans, but one HoFo member posted a picture from target displaying the plans, which cover unlimited talk, text, and data. The rates are $90 for 2, $130 for 3, and $170 for 4 lines. It appears the cards are only available at some Target outlets for the time being. We'll have to wait and see if there will be a more complete roll-out of the program.
Via Howard Forums.

Read the full article →

September 11th, 2012 | Net10 | 2 Comments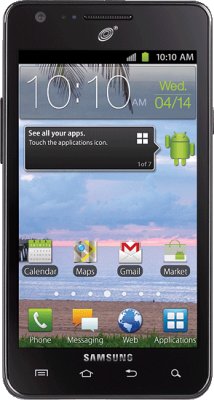 When we checked a month ago it was just a rumor, but it is now clear that Net10 will get the Samsung Galaxy S II. It will be, by far, the best phone available from Net10, even though it's a 2011 model. The thing I was wrong about: Price. Phandroid expected $350, but I expected cheaper. Turns out it will cost $400, which is quite a hunk a change from a carrier that typically sells discounted handsets. You can check it out at http://net10android.com/samsung-galaxy-s2/, but it's not yet available for pre-order. In fact, it doesn't even seem that the Zip code checker is working.
Via PhoneNews.com.

Read the full article →

August 9th, 2012 | Net10 | 3 Comments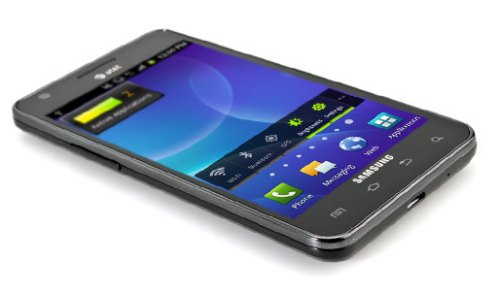 It appears as though Net10 is getting ready to launch another Android handset for its $45 monthly unlimited plan. As with most smartphones we're seeing prepaid carriers add, this is a 2011 model. That allows the carrier to offer the handset at a reasonable price, but it also means getting a handset behind the times. Still, the Galaxy S2 does have a dual-core processor, so it's ahead of many other 2011 models hitting prepaid carriers. There is no word on pricing or release date, though Phandroid expects it to cost around $350. I'd bank on it being a bit cheaper; that's a lot of hooch for a 2011 model.

Read the full article →

October 4th, 2011 | Net10 | 10 Comments
It appears that Net10 will join sister brand Straight Talk in offering Android handsets. Last night a tipster sent a link to Net10's Android reserve page, which details two new handsets: the Optimus Q and the Optimus Net. We saw the Optimus Q yesterday when Straight Talk made it available for reservation. The Optimus Net is a nearly identical handset, just without the sliding QWERTY keyboard. There's no word on pricing or specific release date, but Straight Talk is offering the Q for $179.99. That sounds about right for both of these deals from Net10. Both phones will go along with Net10's $50 unlimited plan.

Read the full article →

August 10th, 2010 | Net10 | 18 Comments

Seriously, that's the best shot I could find of a phone apparently new to Net10. It's the Motorola W408g, and we know that for sure. Everything else, though, remains a mystery. Howard Forums maven The Sweeper found it in the activation section of Net10's website, but it isn't available to buy. It's not even listed on Motorola's website. I'm sure it's nothing special, but is rather just another clamshell option for Net10. I suppose you could look out for it at retailers where Net10 is sold.

Read the full article →

January 4th, 2010 | Net10 | 28 Comments
If it feels like just yesterday that Net10 dropped their unlimited plan, you wouldn't be so far off. While the plan phased out before we published an article on it, the plan stuck around until fairly recently. But, just as quickly as it disappeared, Net10 reintroduced it, this time at a lower price point. So, just when we thought we lost a competitor in the prepaid unlimited market, we actually gained a stronger carrier. Net10's new unlimited plan closely resembles others on the market, and because of its GSM advantage, could put its parent company, America Movil, in a solid position.

Read the full article →

December 21st, 2009 | Net10 | 15 Comments
Before there was Straight Talk, there was the Net10 unlimited plan. Launched in July of 2008, it seemed like a great plan at the time. It offered unlimited calling, texting, data browsing, and 411 calls for $79.98 per month, which at the time undercut the competition. Postpaid carriers had just introduced $100 unlimited plans, and Virgin Mobile had unveiled one of its own, but none of them included any features other than voice. Net10 jumped ahead of the pack, albeit quietly, with their comprehensive offering. With Straight Talk taking off, however, it appears that America Movil, the parent company of Straight Talk, Net10, and Tracfone, sees no more use for Net10's unlimited plan. It is officially dead.

Read the full article →

July 14th, 2009 | Net10 | 2 Comments
Above is the latest promotion from Net10. I'm not sure if these are running on TV stations, but it would be massively cool if they aired stripped-down versions. Featured is Bas Rutten, the most comical self-defense instructor on the Internet. Watch as he breaks the binds of a cell phone contract (and then repeatedly punches it in the face).
From Consumerist.

Read the full article →

June 10th, 2009 | Net10 | 25 Comments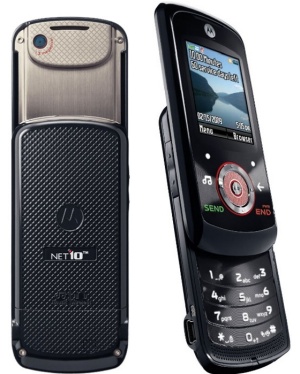 It's been in retail stores for a while now, but the Motorola EM326g has finally hit the Net10 website. The slider looks prettier than pretty much any other Net10 handset. It features Bluetooth, a 1.3 megapixel camera, MP3 player with expandable SD slot, and an FM radio. It'll cost $59.99, but it does come with 300 free minutes, so the net cost is really $29.99. Not bad for what's probably the best phone Net10 offers.
Via Howard Forums.

Read the full article →

January 19th, 2009 | Net10 | 1 Comment
Looks like Net10 will be adding a new phone to its lineup sometime soon. The Motorola EM326g has seen the light of day, and the guys from Phone News show us the first snapshots (above). It's got a media player, expandable memory, a 1.3 megapixel camera with video capabilities, and Bluetooth. So while it will be one of the most full-feature phones in the Net10 lineup, it will also be the prettiest. No pricing or availability is available yet for the slider, but we'll be on top of this one for sure.

Read the full article →

August 19th, 2008 | Net10 | 6 Comments
It looks like Net10 is looking to redefine themselves as a prepaid brand. First, we saw that they introduced an unlimited calling plan, undercutting the competition in both cost, $80 per month, and features, as they included unlimited text messaging. Now we're hearing, via the trusty Ian, that they're introducing two new plans, both on a yearly basis.

Read the full article →

July 24th, 2008 | Net10 | 47 Comments
When we look at 2008 in the annals of cellular communications history, it will be known as the year of unlimited. It started with Verizon offering unlimited calling for $99. AT&T and T-Mobile quickly followed, and T-Mo even added unlimited text messaging to the $99 price tag. Sprint then blew everyone away with Simply Unlimited, which included voice, text, picture, data…the works. Alltel was next, offering just voice, which would help keep their My Circle plans in tact. Then it was U.S. Cellular taking a stab at it. Virgin announced one in late June, and just yesterday we Net10's unlimited voice and text deal. Today, we explore why this one stands above the rest.
View Net10 Unlimited Plans here.

Read the full article →

July 23rd, 2008 | Net10 | 15 Comments
Today, we at Prepaid Reviews are recognizing Ian Littman of Go4Prepaid. While we keep you on top of industry news that is changing the face of prepaid, Ian is a guy who knows his phones, and knows where to look to find updates to plans. Today, we've got a few plan updates, courtesy of his excellent blog. He'll also appear on the Prepaid Podcast, which will appear around noon. Onto the big news for right now: Net10 is offering unlimited calling and texting for just $79.98 per month. Yeah, you're going to have to read on for the details.
View Net10 Unlimited Plans here.

Read the full article →

July 21st, 2008 | Net10 | 12 Comments
Every once in a while, you see something that looks like a press release, but really is some propaganda from the company itself or its PR firm. When I first saw a release titled Net 10 Phones Tip The Scales At Online Review Portals, I thought we'd be treated to some solid numbers. Instead, we got some generalizations, including that, as the title indicates, Net10 is "the clear leader in all areas of customer satisfaction." I'm sorry, but that is not something I can agree with, given the volume of our Net10 customer reviews.

Read the full article →

October 31st, 2007 | Net10 | 3 Comments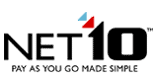 We're not big TV watchers, so a lot of ad campaigns slip by us. We were pointed, though, to a post on Creativity Online which embedded three new Net10 commercials. They're of the two-minute variety, which is probably why we don't see them. But they do a good job of decrying cell phone contracts. Our favorite line: "And no overcharging people trying to save the human race…ever."

Read the full article →

July 12th, 2007 | Net10 | 49 Comments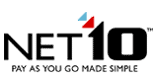 For once, we'll let the press release take the opening paragraph:
Based on its recent analysis of the U.S. prepaid wireless market, Frost & Sullivan recognizes NET10 with the 2007 U.S. Frost & Sullivan Award for "Best Bang for the Buck" Pay-by-the-Minute Prepaid Wireless Plan. Net10 earns this distinction for providing superior consumer value in terms of three critical aspects of any wireless solution – affordability, simplicity, and subscriber certainty for voice calling.

Read the full article →