Poll
Loading ...
kajeet
July 20th, 2015 | kajeet | No Comments
Kajeet is a prepaid Sprint MVNO that specializes in smartphones for kids, offering some of the best parental controls on the market. The plans are a little pricier than some other companies, but for parents wanting to keep track of what their children are doing with smartphones, it really can't be beat. And with the recent price shift, Kajeet is suddenly a much better pay-as-you-go deal than you might realize.

Read the full article →

March 10th, 2015 | kajeet | No Comments
Kids and smartphones just seem to go together, but it can be nerve-wracking to hand your tween or teen a smartphone  and know that they can do just about anything with it. Of course, most kids will complain if you try and downgrade them to a feature phone, even if it's for their own good. So, Kajeet has a solution: you can purchase a smartphone through Kajeet that looks just like the more expensive phones their friends have, but comes with parental controls so you can monitor what your children are doing. And the best part? It won't cost an arm and a leg.

Read the full article →

February 6th, 2015 | kajeet | No Comments
Kajeet, one of the best child friendly phone companies on the market, has added three limited-time unlimited plans to their lineup. These plans should be available until at least July 2015, but users who sign up for the plans should be grandfathered if the plans are no longer available.
Here are the unlimited plan options:

Read the full article →

September 26th, 2014 | kajeet | No Comments
There are always new phones coming out with better features, faster processors, bigger screens, more apps and better sound. As a culture, we drop phones and buy new ones at an alarming rate, and while some carriers will give you money for yesterday's phone, perhaps the better thing to do is pass it on to your kid. Here are some reasons why you should and considerations before you hand that phone over.

Read the full article →

September 22nd, 2014 | kajeet | No Comments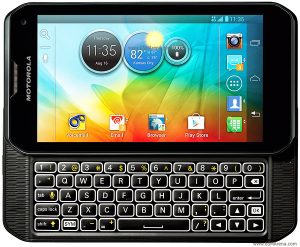 Kajeet, the kid-friendly mobile phone service has introduced a new smartphone for your little smartypants that isn't going to break your bank or make your kid complain too hard about getting a hand-me-down. The newest addition to the Kajeet lineup is the Motorola Photon Q 4G LTE phone.

Read the full article →

December 11th, 2012 | kajeet | No Comments
We haven't heard much from kajeet, the cell phone service aimed at tweens, lately. This past week, however, they have made two significant announcements. The first is something we've seen from other Sprint MVNOs: a bring your own device deal. These must be inactive phones locked to the Sprint network, yet they can take advantage of kajeet's unique features such as parental controls, GPS phone locator, and filtered web. Customers can even bring in 4G WiMax handsets thanks to a near wholesale deal between Clearwire and kajeet. This could also lead to kajeet offering more of its own 4G WiMax handsets in the future.

Read the full article →

November 16th, 2011 | kajeet | 1 Comment
Kids will inevitably ask for smartphones this holiday season, and parents will understandably feel reluctant to get them one. A smartphone is not just any cell phone. It's a powerful device that in many ways mimics a computer. Parents surely want to make sure that their kids aren't exposed to the stuff they can randomly find on a computer — hence, parental control. For years kajeet has brought parental controls to prepaid cell phones for kids. Now they're adding Android smartphones to their lineup, complete with the parental controls that have earned them four parenting awards.


Read the full article →

October 11th, 2011 | kajeet | No Comments
Collect calling? On a cell phone? It just doesn't seem right. After all, your cellular provider charges you for outgoing calls, so it doesn't seem right that you could send those charges to the receiving party. But a new services makes it possible. Arterra Mobility, which services such prepaid providers as kajeet, has partnered with 1-800-COLLECT to offer the service on their cell phones. It works just as it would through a landline. The caller dials 1-800-COLLECT from a kajeet cell phone and then dials the recipient. The recipient then gets to accept or reject the call. If they accept, then the per-minute rate gets billed to them. This is particularly useful when cell phones have few minutes left. It's also a perfect integration with kajeet, which is focused on kids. The last thing parents want is a kid who has a cell phone with no minutes. Kinda defeats the point.

Read the full article →

January 17th, 2011 | kajeet | 1 Comment
While it's of no immediate interest to the end user, it is worth noting that kajeet has raised $18.08 million in venture financing. We haven't heard much from kajeet lately, so perhaps this round of financing will spark some new developments from the company.

Read the full article →

March 12th, 2010 | kajeet | No Comments
Another parents' award, another win for kajeet. This time it's the Mom's Choice Awards, where the company took home the Gold Recipient in the Gear and Accessory category. kajeet seems to win one of these every few months, a nod to their place in the market. It's one thing to offer a cell phone service to kids when they're at an age where parents aren't sure if they should have a phone or not. It's another to consistently win awards for your service. Contragulations to kajeet for another notch in their belt.

Read the full article →

November 18th, 2009 | kajeet | No Comments
Over the course of this year we've seen not only new prepaid companies, but older companies rolling out new plans to better fit the current wireless market. The latest to update is kajeet, the cell phone service for kids — mainly those in the "tween" ages, between 8 and 12. They've altered their Basic, Great Deal, and Special Plans, and have added to their Bundled Plans, which include unlimited text messaging. Details of the changes after the jump.

Read the full article →

August 11th, 2009 | kajeet | 1 Comment
Here's a quick way to make $10: sign up a friend for kajeet service. Carol Politi explains in this blog post. Existing customers should hand out the referral code 102962 to enter alongside their phone numbers to receive the $10 credit. That goes right towards cell service, and can even go towards the phone wallet, which parents can use at their disposal. Best part: there's no limit. So if you have the service, there's no reason to not hand out this code when referring.

Read the full article →

July 21st, 2009 | kajeet | 2 Comments
Competing with the big cell phone carriers isn't easy. Not only do they have name-brand recognition, but they also have multi-million dollar marketing budgets. How, then, does a startup MVNO even make a peep in that environment? Many have tried and failed, as we saw in 2007 when a large chunk of the MVNO market vanished. Still standing, though, is kajeet, a cell phone service which targets kids aged roughly 8 to 14. Dubbed tweens, this demographic is largely untouched by the bigger carriers, and kajeet has used this to its advantage. At Forbes.com, Elizabeth Woyke examines how kajeet has used moms to expand its reach.

Read the full article →

July 13th, 2009 | kajeet | 1 Comment
MVNO kajeet has an interesting spot in the market. While other carriers are moving towards a more general audience, kajeet remains one of the few committed to a certain demographic. That might seem like a disadvantage, but strategically it's a smart move. It allows them to stay on message — that they're the safest cell phone company for kids — and allows them to run promotions which specifically target their chosen demographic. Their latest promotion, a partnership with HarperCollins to promote Mackenzie Blue, a new children's book, is something that only kajeet could do. There could be many more promotions like this in the future.

Read the full article →

July 6th, 2009 | kajeet | 5 Comments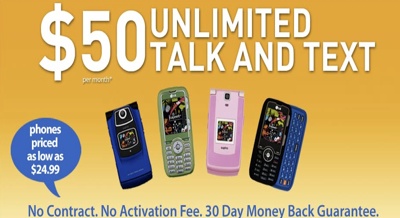 It seems like everyone is adding an unlimited talk and text option to their current repertoires. We saw this earlier today, as Straight Talk, a subsidiary of Tracfone, launched a $45 unlimited plan. Not to be outdone, kajeet is jumping on the bandwagon. Their brand of unlimited offers the best of both worlds: unlimited talk and text for kids — tweens, as we've come to know them — and a comprehensive set of controls for parents. Details on the plan after the jump.

Read the full article →

June 30th, 2009 | kajeet | 4 Comments
For the third time in eight months, kajeet has impressed a set of parents. This time it's the folks at iParenting Media. They've handed out awards and kajeet, the cell phone service which targets tweens, has won for Excellent Products in the Safety category. This is in large part due to kajeet's parental controls, including the ability to set when a phone can be used and the ability to block certain callers. It also presumably stems from kajeet's GPS locator, a touchy issue which we discussed with CEO Daniel Neal a year and a half ago. After the jump, some accolades for kajeet.

Read the full article →

June 17th, 2009 | kajeet | No Comments
If you've never heard of SmartyCard, they're an online game service for kids. The idea is that kids play their games and can win rewards with virtual points. Now, which cell phone company might want to partner with SmartyCard? Hm. Freshness aside, kajeet, the cell phone service for tweens, has partnered with SmartyCard. Why does this partnership make so much sense? Because rather than being mindless games, SmartyCard's suite includes educational activities.

Read the full article →

May 28th, 2009 | kajeet | No Comments
Content deals are great for cellular subscribers, but sometimes they can go awry. We saw that recently as MTV has sued kajeet for breach of their content contract. The lawsuit centers around a $14.2 million agreement the two parties signed in 2006, $2.5 million for licensing and $11.7 million for kajeet advertisements on MTV. The lawsuit was filed on Friday in federal court in Manhattan.

Read the full article →

May 6th, 2009 | kajeet | No Comments
Today we bring news of not one, but two prepaid companies receiving awards for their service. We start with Boost Mobile, which has won the Frost & Sullivan award for North American Prepaid Mobile Service Of The Year. This award is based on a number of factors, including service adoption and growth. This is where Boost has excelled recently. They signed up more subscribers than any other prepaid carrier in the first quarter, and their Boost Unlimited continues to provide value (though there is that whole text messaging speed bump).

Read the full article →

January 5th, 2009 | kajeet | No Comments
We're officially in the post-holiday season, which typically means a lull for retail sales. Consumers have spent their lot and will generally refrain from major purchases over the next few months. That doesn't mean kajeet won't try, though. Via Ian we find out about a neat promotion they're running from now through the 15th of January. It essentially gives you $70 cash back, but of course there are some restrictions. Check them after the jump.

Read the full article →

December 9th, 2008 | kajeet | No Comments
Again, things just keep looking better for kajeet, the cell phone provider for kids and tweens. Today they announce that they've been awarded the PTPA Media Inc. Seal of Approval for excellence in parenting products. The Parent Tested Parent Approved company has named kajeet the winner for their best in parenting products ward for the 2008 Fall Product Call.

Read the full article →

November 25th, 2008 | kajeet | No Comments
The good news seems to continue coming for kajeet, the cell phone service for teens. Last week they announced availability on Amazon.com. Word comes now that the company has raised another million in its second round of funding. While this latest total might not seem like a lot, it brings their total to over $68 million in venture financing.

Read the full article →

November 18th, 2008 | kajeet | No Comments
We learned earlier in the summer that kajeet, the cell phone service aimed at kids and teens, would be placing a greater emphasis on Internet sales. I praised CEO Daniel Neal for this strategy, citing the long tail implications. Today we receive news that the company will make its products and services available at Amazon.com. This is a big distribution step for kajeet, and just in time for the holiday season. Judging from my personal and my friends' and family's shopping experiences, this could lead to a nice boost for the MVNO.

Read the full article →

September 17th, 2008 | kajeet | No Comments
We've long been fans of kajeet, the cell phone service for tweens. In fact, in our next edition of the Prepaid Podcast, we'll have CEO Daniel Neal talk a bit more about how the company has developed over the past six months. We got news late yesterday that the company has taken home an award for top MVNO service innovation at the Global Telecoms Business Innovation Awards, which took place in London.

Read the full article →

August 28th, 2008 | kajeet | No Comments
Here's a neat idea for a cell phone company partnership: provide learning programs for kids. That's what kajeet is doing in their partnership with the Ewing Marion Kauffman Foundation and Hot Lava Software. They've created the Sports Byte Competition, a program that puts brain teasers into real-world contexts — sports, in particular, as the name suggests. From the release: "Questions involving baseball will challenge the user to determine whether a professional batter can decide to swing literally in a blink of an eye."

Read the full article →

June 24th, 2008 | kajeet | 3 Comments
It seems we can't round up much positive news on the MVNO front nowadays. While the whole Virgin/Helio thing is nothing more than a spate of rumors at this point, we do have some actual news from a Sprint MVNO. kajeet, a cell phone service targeted to kids aged eight through fourteen, is cutting jobs and shifting their focus online. Given the difficulty of turning a profit in the industry, this seems like a logical move.

Read the full article →

May 23rd, 2008 | kajeet | No Comments
A little bit of lighthearted news for your Friday morning. Cartoon Network has announced a deal with prepaid carrier kajeet to deliver content to subscribers of the tween prepaid cell company. Some of the available titles will be Ben 10: Alien Force, Chowder, The Grim Adventures of Billy & Mandy, The Powerpuff Girls. Unfortunately, it appears that hits like Metalocalypse and Aqua Teen Hunger Force won't be hitting the service, aimed at kids aged eight through roughly 14. (I'm kidding about those two shows, though. No way Adult Swim content gets broadcasted to kajeet customers.)

Read the full article →

January 16th, 2008 | kajeet | 3 Comments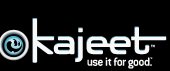 A month or so back, kajeet, the cell phone service for tweens, announced that they'd be offering entertainment services via text message. This was a good step for them. Kids love text messaging, so this just fed their desires. Problem: Texting was still at a per-message rate. And we all know how that can ruin a monthly budget. They're now making things easier, offering two new text messaging packages that will allow kids to send more messages for less money.

Read the full article →

January 15th, 2008 | kajeet | 6 Comments
Last week, we caught wind — via a comment left here regarding some trimming of kajeet's staff. Of course, this source wasn't confirmed. The numbers actually seemed quite large — the commenter said that 40 percent of the staff had been canned. That's quite large, even for a smaller operation like kajeet. A quick news search brought no confirmation on the matter. So we went to the horse's mouth: CEO Daniel Neal. He was kind enough to address this issue.

Read the full article →

January 10th, 2008 | kajeet | No Comments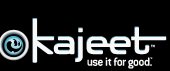 If anyone understands the tween market, it's kajeet. They specialize in phones and phone services for that demographic, and are seemingly doing a very good job of it. They recently announced that they've received $10 million in debt financing. These funds are crucial for the MVNO, as they require funds to keep up with the market.

Read the full article →

November 16th, 2007 | kajeet | 1 Comment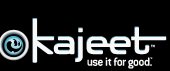 We love text messaging. We're sure that many of our readers feel the same. But you know who loves text messaging more than all of us? Kids. It's kinda like when instant messaging came out. We were young, and we loved it more than anyone, including older siblings. Yeah, they liked it and all, and used it plenty, but they didn't have the same attachment as we did. Text messaging appears to be in the same vein…our little sibling uses about seven times more messages than us per month. So kajeet, the cell phone company in tune with kids, has launched Feeds, an entertainment-based text messaging service.

Read the full article →

October 23rd, 2007 | kajeet, Prepaid Phones | 1 Comment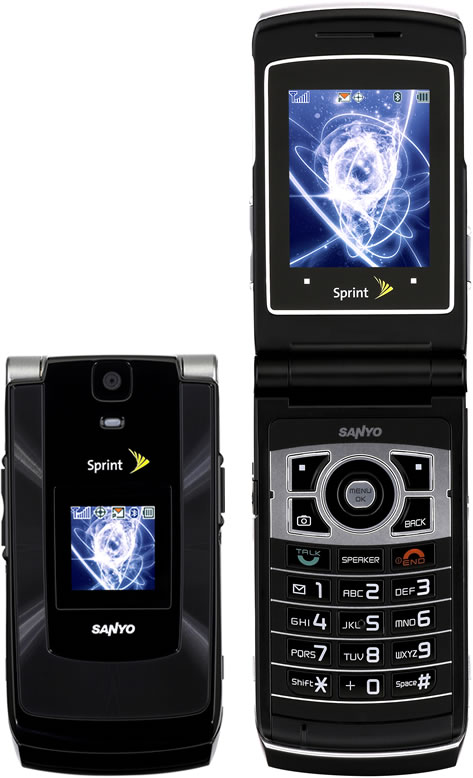 Just we're getting ready for the holiday season, kajeet is readying two new handsets for those kids who want a phone from their parents. In addition to their current selection, they've now made available the LG LX150, the Sanyo Katana II and the Samsung m300. Both handsets will be available at kajeet.com and at participating retail outlets, such as Best Buy, Target, Toys R Us, Long Drugs, and Limited Too.

Read the full article →

October 9th, 2007 | kajeet | No Comments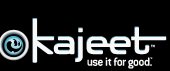 If the execs at kajeet know anything, it's their target market. It shows in all aspects of their business, and that they outlasted Disney Mobile is a testament to their market knowledge. So it comes as no surprise that they're looking to swoop in and snatch the Disney Mobile customers that will find themselves without service by year's end. Their pitch: port your number with a kajeet account by November 10 and receive a $50 airtime credit bonus. The way kajeet's rates work — 10 cents a minute and 5 cent text messages — that $50 could go a long way.

Read the full article →

October 5th, 2007 | kajeet, Prepaid Phones | 1 Comment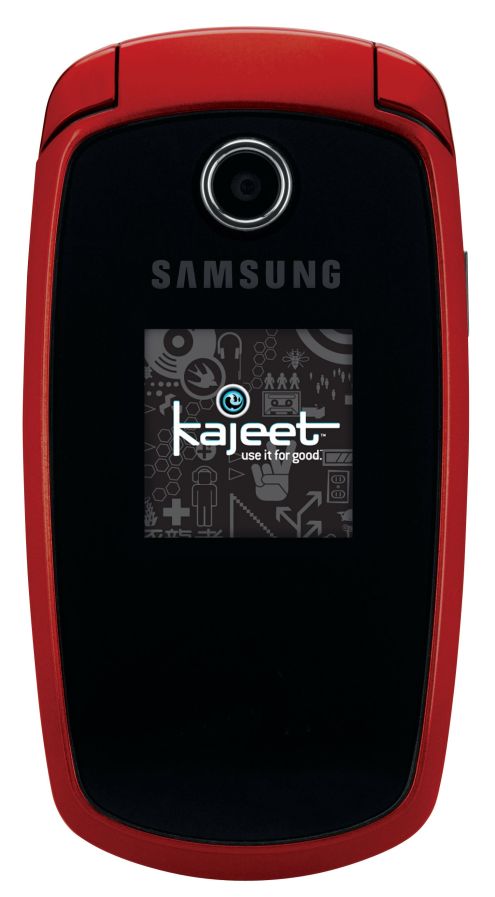 We like people who deliver on promises. So after we talked to kajeet CEO Daniel Neal, we were hoping he's follow through on his promise of new phones. Today, we saw it delivered. The Samsung m300 is now available on kajeet.

Read the full article →

September 24th, 2007 | kajeet | 13 Comments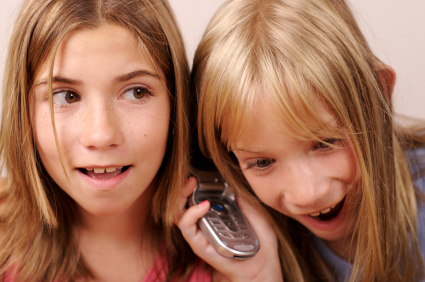 Has anyone else noticed something about kids lately? Whether we're at the mall, at the park, or doing our weekly grocery shopping, we're seeing more and more kids talking on cell phones. This doesn't just mean teenagers; we're talking about 8- to-14-year-old kids. Heck, we've even seen some really young kids, five years old maybe, talking away like it was their birthright to do so. Clearly this is a bit of culture shock for us, who only knew one kid at the age of 14 who had a cell phone. It was big and clunky and the battery life was so bad that you couldn't keep it on unless you needed it. Now 14-year-olds have the latest technology. This brings a number of questions to mind, but this one sticks out: How do we best handle younger and younger kids using cell phones?

Read the full article →

September 11th, 2007 | kajeet | No Comments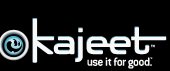 Just when we thought the MVNO was going the way of the Dodo, kajeet stepped in to prove us wrong. The tween cell phone company has announced that it raised $36.8 million in Series B venture capital funding, which will enable the company to continue expansion. Series B funding is the technical term for preferred stock in a private company. Venture capital firm Draper Fisher Jurveston Growth Fund was the largest investor, joined by Bessmer Venture Partners, Fidelity Ventures, and a bunch of other companies you've never heard of.

Read the full article →