Poll
Loading ...
Jolt Mobile
February 10th, 2015 | Jolt Mobile | No Comments
Jolt Mobile, a former AT&T MVNO has moved customers who are not signed up for the unlimited plans off of AT&T's nationwide network over to the smaller and slightly cheaper T-Mobile network. I'm not really sure when this change happened, but Prepaid Phone News first reported on it yesterday, so it was likely pretty recent.

Read the full article →

October 19th, 2014 | Jolt Mobile | No Comments

When you're looking at MVNOs, one of the main things to consider is the stability of the company. It seems like every year new MVNOs are starting and others are folding, so it can sometime be a bit of a gamble when you port a beloved number and purchase minutes. But with Jolt Mobile, that's not something you're likely to have to worry about.

Read the full article →

September 17th, 2014 | Airvoice, AT&T, Consumer Cellular, Cricket, Jolt Mobile, MVNO, Net10, Red Pocket, Straight Talk, Telcel Usa, Tracfone | 4 Comments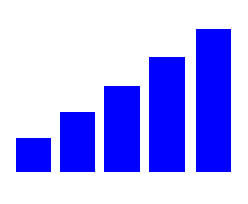 Last week, I posted an article comparing all of the Verizon MVNO coverage maps. Several of them were a little surprising, so I thought that I would go through all of the other Tier 1 carriers and compare maps of their MVNOs to see how they stacked up. While most MVNOs share the prepaid network of their primary carrier, some of them skimp on coverage to cut costs, and very few of them offer roaming in areas with no Tier 1 carrier network coverage.
Today, we have a compilation of the AT&T MVNO maps. Most of them shared coverage with GoPhone, but did not offer roaming (represented by the lighter yellow areas). However, the maps were far more similar than the Verizon MVNO maps we saw last week.
So, without any more ado, here are the AT&T MVNO maps:

Read the full article →

February 12th, 2014 | Jolt Mobile | No Comments
Jolt Mobile is a service provider for when you want to opt out of all the elongated contracts that are common with most of the high profile mobile service providers. This way, you do not have to deal with the high prices and you can still receive exceptional service.

Read the full article →