Poll
Loading ...
Jitterbug
December 5th, 2014 | Jitterbug | No Comments

Greatcall, creator of the popular Jitterbug phone, has added a new feature to their popular Link app: weekly written overviews. Through a new partnership with artificial intelligence company Automated Insights, Link can now send caregivers personalized weekly overviews of the status of their loved ones, including how often the Great Call services were used, where the loved one was and how they are doing.
Here's a couple of example of an overview from the press release:

Read the full article →

November 3rd, 2014 | Jitterbug | No Comments
GreatCall Mobile, the prepaid brand that created the popular Jitterbug has announced a new device aimed to make it easier for active aging customers to monitor their heart health. The AliveCor Heart Monitor, pictured above, will work with GreatCall's Touch3 smartphones, allowing consumers with suspected or diagnosed heart conditions or those at risk of heart conditions to monitor their wellness.

Read the full article →

October 22nd, 2014 | Jitterbug | No Comments
GreatCall Mobile has announced that in the next couple of weeks they will complete their roll out of various phones and services at more than 4,000 Rite Aid pharmacies across the country. The phones are aimed at senior citizens 65 years of age and older and feature active aging services through apps and an award-winning personalized approach to help aging consumers live independent lives.

Read the full article →

September 24th, 2014 | Jitterbug | No Comments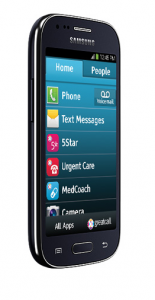 Greatcall, the creator of Jitterbug, has announced that they will be offering a new smartphone aimed at older consumers. The new GreatCall Touch3 offers intuitive touchscreen interface without all of the complexity of other smartphones so that older consumers can live more safely, comfortably, independently and confidently within their own communities.

Read the full article →

November 2nd, 2012 | Jitterbug | No Comments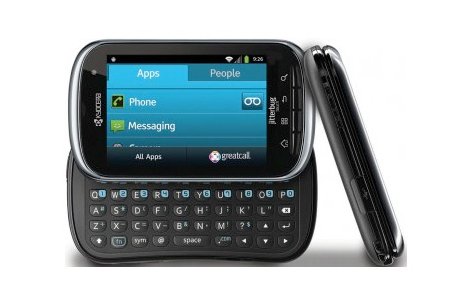 For years Great Call, formerly known as Jitterbug, has been known for its signature model, the Jitterbug. Through all of its iterations it has remained a basic flip phone, designed with ease-of-use in mind. Now it appears the company is looking to expand its repertoire. The first foray: the Jitterbug Touch, which the company released this week. It's a slider QWERTY device with a 3-inch screen. The Jitterbug Touch, which is in essence the Kyocera Milano, runs a custom version of Android that Great Call has designed for ease of use. The Jitterbug Touch is available now on Great Call's website for $169, but it is currently on sale for $149.
Via Phone Scoop.

Read the full article →

September 28th, 2012 | Jitterbug | No Comments
Great Call, previously known as Jitterbug, has announced new rate plans via a press release. They essentially add more minutes to their plan tiers. The 50-minute plan remains the same at $14.99, but the other plans get big bumps. The $19.99 plan goes from 100 to 200 minutes; the $29.99 goes from 200 to 700 minutes; the $39.99 plan from 300 to 1500 minutes; the $59.99 plan from 700 to 2500 minutes; and the $79.99 plan from 1,000 minutes to unlimited, including text messages. The new plans are available now. You can sign up for one at Jitterbug's website.

Read the full article →

July 2nd, 2012 | Jitterbug | No Comments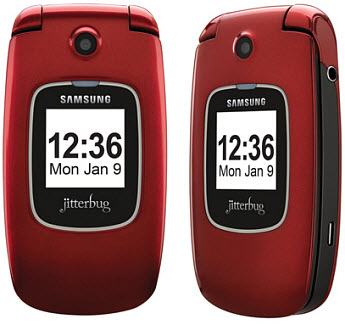 Samsung let the cat out of the bag a bit early when they put up a page for the Jitterbug Plus. They ended up taking it down, but not before everyone got a load of the basics. This morning the phone was officially announced and released by GreatCall. One thing we didn't hit on was how the camera, 1.3 megapixels, integrates with social. Users can snap pictures and easily upload to Facebook, Shutterfly, and Picasa. The JitterBug Plus is available in both red and silver, and it costs $99.99. That's a promotional price, though, as it's normally $119.99. You can get one, with a GreatCall plan, at GreatCall's website.
Via All Things D.

Read the full article →

June 26th, 2012 | Jitterbug | No Comments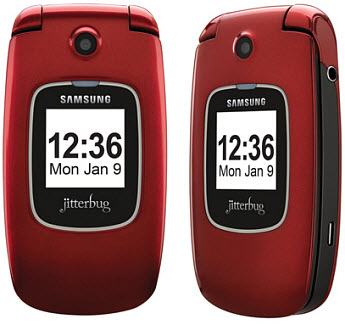 The service might have changed its name to GreatCall, but the phone is still called JitterBug. The original was popular with senior citizens — popular enough to warrant a follow-up device, apparently. Samsung recently posted information about the JitterBug Plus, which figures to hit Great Call soon. It's as basic as you might expect, featuring a 2.2-inch screen, large keypad buttons, and a 1.3-megapixel camera. It also has some internal memory, 1GB, which seems a bit much for such a basic phone. It appears Samsung released the details in error, as the page has been taken down. Presumably, GreatCall will announce the phone, including pricing and availability, in the near future.

Read the full article →

November 16th, 2010 | Jitterbug | No Comments
Sometimes things change and you just don't notice it. For instance, did you know that Jitterbug isn't Jitterbug any more. If you go to jitterbug.com, you get redirected to greatcall.com. Great Call has always been the parent company of Jitterbug, and now it appears that they're taking over the brand, too. I found this tidbit via Phone Scoop, because they had a bit about new plans from Jitterbug / Great Call. These do include an unlimited plan, plus a few other new monthly calling plans.

Read the full article →

May 20th, 2010 | Jitterbug | No Comments
The other day we learned that Jitterbug has signed a distribution agreement with retail outlet Meijer. The Jitterbug J will now be available at all 192 stores. If you live in Michigan, Ohio, Indiana, Illinois, or Kentucky, you can check them out now.

Read the full article →

August 28th, 2009 | Jitterbug | No Comments
Jitterbug, the prepaid cellular service catered towards the less technologically inclined, announced yesterday that they would be moving over to the Verizon network. This will be part of the Verizon open development initiative. The benefits for users, according to the press release, are better rates and more affordable night and weekend packages. Those haven't appeared on Jitterbug's website, but they should in due time. The transition of networks should take place over the next few months, though there's nothing said about customers who have Jitterbug but don't currently live in a Verizon coverage area (if there are any).

Read the full article →

June 3rd, 2009 | Jitterbug | No Comments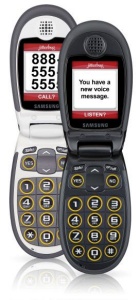 You might notice a new addition to our pay as you go cell phone provider list: Jitterbug. Funny that the week we put up this review that the company comes out with another phone. This one is called the Jitterbug J, and like its predecessor it is of the most basic variety. The bottons are still large, and there still aren't many of them. New additions include Bluetooth and a dedicated speakerphone button. Crave lists text messaging as a new "advanced" feature, but Jitterbug has offered text messaging on previous models. It also has a decent ringtone selection — and apparently sounds a dial tone when you open it up, which is all sorts of cool. The phone will cost $147, and there is no contract. You can find out more at Jitterbug's website.

Read the full article →

May 27th, 2009 | Jitterbug | 1 Comment
Of the many issues facing cell phone coverage, e911 service is among the hottest buttons. While the FCC tightened e911 regulations about a year and a half ago, there are still many networks facing issues. Just a month ago we saw the story of e911 failure in Ohio and the devastating loss it can cause. In this case it was only property. In other cases it can cost lives. Yesterday we learned that Samsung and Jitterbug have recalled two handsets because of 911 issues. This is not a concern in the subscriber's home calling area, but becomes an issue while outside the area.
<!-more-->The handsets, known collectively as The Jitterbug, are models number SPH a110 and SPH a120. They're both clamshell models manufactured specifically for Jitterbug and geared towards older users. They feature a large internal screen and a large 12-button keypad.
The recall affects models sold after March 1, 2008, though customers who purchased The Jitterbug before that are urged to contact Jitterbug customer service. To remedy the issue customers are instructed to visit a Samsung Service Center to receive a free software upgrade. They are also accepting mail-in requests. This will all be explained in a letter sent out to affected customers.
In case you're a Jitterbug customers who did not receive the letter, you can call 1-800-733-6632 to find out more information.

Read the full article →