Poll
Loading ...
Airvoice
September 8th, 2015 | Airvoice, AT&T, Cricket, MVNO, Network Carriers | 1 Comment
Next to Verizon, I think that everyone can agree that AT&T has one of the most complete networks. While AT&T's prices aren't quite as astronomical as Verizon's, it is still a little on the pricey side. Fortunately, AT&T has several MVNOs. Unfortunately, most of them actually aren't that great.
However, if you're looking for some of the best AT&T plans, then you're in the right place! As always, there are a couple of companies that stand out as the best value but if you know of another competitor that offers something better, let me know in the comments!
Anyway, as of right now here are my current top picks:

Read the full article →

July 15th, 2015 | Airvoice | No Comments

Airvoice Wireless, an AT&T MVNO recently made a couple of quiet changes to its plan lineup this week with the addition of a new $20 per month plan and a $5 plan for 5 days of service. These new plans fit in perfectly with the changes that Airvoice made to its plans last month.
Here's what the plan lineup looks like right now:

Read the full article →

June 16th, 2015 | Airvoice | No Comments

Though it hasn't shown up on the website yet, AirVoice Wireless has made some major changes to its plan lineup which went into effect immediately. I originally saw the information on Prepaid Phone News' website, then called AirVoice to confirm and boy am I glad I did.

Read the full article →

September 28th, 2014 | Airvoice | No Comments

One of the oldest MVNOs in the U.S., AirVoice Wireless has been around since 1999 and has a wide range of plans, depending on what you need. This AT&T MVNO isn't one we talk about a whole lot, but they are definitely worth a look for their prices if not their stability.

Read the full article →

September 17th, 2014 | Airvoice, AT&T, Consumer Cellular, Cricket, Jolt Mobile, MVNO, Net10, Red Pocket, Straight Talk, Telcel Usa, Tracfone | 4 Comments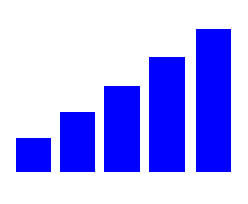 Last week, I posted an article comparing all of the Verizon MVNO coverage maps. Several of them were a little surprising, so I thought that I would go through all of the other Tier 1 carriers and compare maps of their MVNOs to see how they stacked up. While most MVNOs share the prepaid network of their primary carrier, some of them skimp on coverage to cut costs, and very few of them offer roaming in areas with no Tier 1 carrier network coverage.
Today, we have a compilation of the AT&T MVNO maps. Most of them shared coverage with GoPhone, but did not offer roaming (represented by the lighter yellow areas). However, the maps were far more similar than the Verizon MVNO maps we saw last week.
So, without any more ado, here are the AT&T MVNO maps:

Read the full article →

March 8th, 2014 | Airvoice | 2 Comments
With more people now owning smart phones and other mobile devices, the ability to pick and choose your carrier has completely changed in recent years. The big companies are still holding their users hostage with two year mandatory contract plans, but when that time expires many people are shopping around looking at some of these new carriers and their attractive offers. One of the more attractive alternatives to those lengthy phone contracts is opening an account with Airvoice Wireless. Now you have the ability to not only choose the service plan that best fits your needs, but you get to save a significant amount of money too.

Read the full article →

March 7th, 2014 | Airvoice | No Comments
Just about every person has a mobile device nowadays, and with all that potential business there are a large variety of phone services to choose from. One of the reasons for the increase in different carriers is that people are beginning to get frustrated with being locked into multi-year service plans and poor service. This is where Airvoice Wireless continues to be at the forefront of the new no contract move. This company gives you the ability to choose the perfect monthly plan that fits your particular needs, often mush lower than you would be paying for the lengthy contracts.

Read the full article →