Poll
Loading ...
Boost could carry HTC EVO Design 4G, get WiMax
posted by Joe on April 24th, 2012 - 7:31 am | Boost Mobile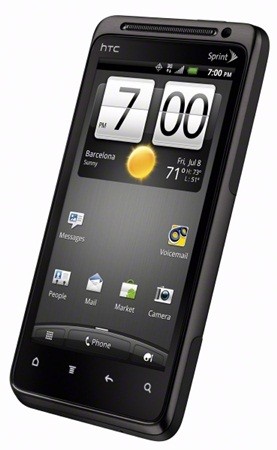 It appears as though Boost Mobile is about to get its best Android handset yet. According to a recent rumor, the HTC EVO Design 4G, currently carried by parent company Sprint, will head to Boost in the near future. It's quite the powerful handset, clocking in at 1.2GHz and containing 768MB of RAM, up from the typical 512MB or less we see from many, if not most, prepaid Android handsets. It also has a four-inch display at 960 x 540 pixels, a very fine display indeed. (The iPhone 4S, by comparison, is 3.5 inches at 960 x 640). Even better, it's a 4G handset, which raises an interesting question. How is Boost going to handle this?
As it turns out, Sprint might have found good use for its WiMax connections. Remember, Sprint chose WiMax over LTE, even though it faced long odds. It lost that bet, and is now scrambling to launch LTE coverage. All of its future 4G handsets will be of the LTE variety. Yet they will still apparently keep their WiMax dreams alive via their two prepaid brands, Boost Mobile and Virgin Mobile.
A recent rumor suggests this, and the emergence of the EVO Design points in its direction again. It could be a great way for Sprint to proceed, generating both prepaid and postpaid interest. With postpaid they'll have sexy LTE options, while on prepaid they'll have functional WiMax offerings. We'll see how this develops, but it's certainly an exciting proposition for Boost and Virgin users.
Via Pocket Now and Engadget.