Poll
Loading ...
Boom Mobile Offers Free Phone with 2 Months Service
posted by Liz E. on February 14th, 2017 - 12:36 pm | Boom Mobile
Boom Mobile, a MVNO which offers service through T-Mobile, Verizon, and Sprint, has a promotion going that could land users with a free phone when they purchase two months of service. 
The plan that is included with this deal is the Verizon $25 plan which includes unlimited talk and text as well as 500 MB of data. The two month price for this plan is $50, and when users purchase two months at once, they can quality for a free Motorola DROID A855 device.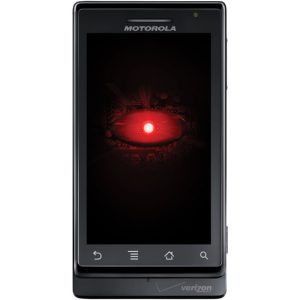 The Motorola DROID A855 device isn't anything super exciting. On its own, the phone is valued at $34.99. The device is ancient, and runs Android 2.2 (which is not even a supported version at the time of writing) and although it does have a camera, the specs are honestly not even worth really mentioning. Basically, this is a burner phone.
However, on the plus side, the device would be 100% free when you purchase the 2 months of service and activate, so you could probably do worse. You can check out the details of the promo here.
I personally don't have any experience with Boom Mobile, and I am unsure how long the company has been around although I know it's been for at least a year or so—probably longer than that. The company offers both prepaid and postpaid plans, and also offers home phone lines.
Boom Mobile sells devices and also allows users to port over, provided the device is compatible. For more information or to check out the plans, visit the Boom Mobile website.