Poll
Loading ...
GoPhone Increases Data in Data Packages
posted by Mary G. on November 17th, 2016 - 11:58 am | AT&T, Prepaid Data Plans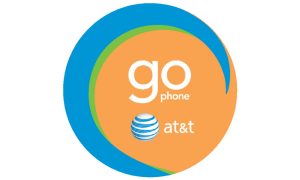 Recently, AT&T's GoPhone made some improvements to it's data packages by adding more data! Data packages are simply add-ons available for purchase, with additional data, in case the plan you are on does not include enough high speed data or in case you need more data on a certain month. Data packages are not required.
Here are the new data package allotments, by plan:
$2 daily plan – $1 for 100 MB (New)
$30 monthly plan including no data – $5 for 250 MB (Previously $5 for 100 MB)
$45 monthly plan including 3 GB high speed data – $10 for 1 GB (Previously $10 for 500 MB)
$60 monthly plan including 6 GB high speed data – $10 for 1 GB, $20 for 3 GB (Previously only $10 for 1 GB)
Customers on GoPhone's $45 and $60 monthly plans automatically receive data rollover which allows any remaining data to stay good for one additional term. All plans include unlimited nationwide talk and text, as well as unlimited international texting. Customers can also receive a $5/month discount by enrolling in AutoPay.
I am glad that AT&T realizes there is an increased desire for data, but it seems these efforts might fall short still. Customers today are looking for more bang for their buck included in a plans, in this case more data, rather than a cheaper option available for purchase to be added on. With Cricket operating on the same network and offering quite a bit more data in its plans ($60/month gets you 10 GB of high speed data compared to 6 GB), GoPhone just doesn't seem like the best choice for the high data user even with these changes.
AT&T's GoPhone accepts unlocked phones for activation and has many devices available for purchase, both new and used, on it's website. You can view coverage, phones for sale, and plans in detail on AT&T's website.