Poll
Loading ...
GoPhone Adds Moto E, Offers Rebates on Phones
posted by Liz E. on June 30th, 2015 - 4:42 pm | AT&T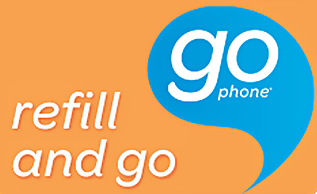 AT&T's prepaid GoPhone segment made a few changes this week which weren't really advertised for some odd reason. However, it looks like for a limited time, GoPhone is offering $20 phone rebates to new customers. Additionally, the AT&T company has finally added the 2015 Moto E to its lineup. (About time!) Rather than bombarding everyone with two short articles, we'll take a look at both changes right here! You're welcome.
2015 Moto E
First, it looks like the GoPhone has finally rounded out its roster of last year's Moto line by adding the much-beloved Moto E device to its phone lineup. The Moto G and Moto X have been part of AT&T's lineup for a while now, but the 2015 Moto E is the more common prepaid choice as it packs some decent specs, 4G connectivity, and has a reasonable price tag.
The Moto E has an entry-level experience for the most part, but does ship with Android Lollipop and has a great feel in your hand. To me, this little device is one of the nicer entry-level phones and while it does have the expected slight lag and other quirks, it doesn't feel as much like an entry-level as other devices sometimes do.
The device is available now for $99.99 but does qualify for the rebate below. What a coincidence!
Prepaid Rebate
So, it looks like AT&T's GoPhone is currently offering customers a $20 rebate whenever they purchase a qualifying phone, a new monthly plan and a $25 or higher plan refill. I couldn't really find the rebate advertised anywhere on the website, and it looks pretty confusing on the shopping cart page.
Whenever you select one of the qualifying phones, it will ask you to choose a plan. Once you do that, GoPhone will automatically add a refill that is $5 more than the prepaid plan you selected (although you can choose to change it and still get the rebate). However, the company then will deduct $20 from the overall bill. It looks weird, but you do kind of save a little bit of money in the long run.
Here are the prepaid phones that qualify for the $20 rebate:
Nokia Lumia 635 – reg. $49.99
ZTE Compel Z830 – reg. $49.99
ZTE Maven – reg. $59.99
Motorola Moto E – reg. $99.99
HTC Desire 610 – reg. $169.99
ZTE Z667 – reg. $39.99
I don't see a particular end date to this rebate, so if you're interested, I'd suggest going ahead and taking advantage of it now!
GoPhone currently offers several plans for its prepaid customers ranging from $30 – $60 for smartphones and basic phones. The company supports activating your own device as well as selling new devices (obviously). For more information on AT&T's GoPhone brand, check out the launch page.