Poll
Loading ...
GoPhone Adds $30 Smartphone Plan
posted by Liz E. on February 22nd, 2015 - 12:02 pm | AT&T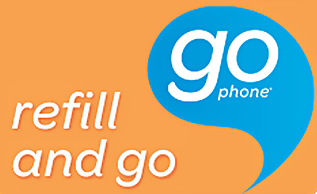 GoPhone apparently made some quiet changes to its plan lineup earlier this week, and I pretty much overlooked them. Oops. That's what happens when companies make unannounced changes, and I'm not paying attention. Good thing the guys over at Prepaid Phone News are so savvy! Anyway, it looks like GoPhone has added a new $30 plan to their lineup and has discontinued two other plans, grandfathering anyone who is still using those.
The new $30 plan will be available for both smartphone and feature phones and features unlimited talk and text with no included data plans. Smartphones have to either stick to Wifi or purchase a data package. Feature phones on this plan can choose to do pay-per-use data, but the prices are a little expensive at one cent per 5 KB. Data add-ons are available for feature phones as well, and all phones can, of course, use Wifi at no extra cost.
The two plans that are discontinued include the $40 plan (which included 500 minutes, 500 MB and unlimited texts) and the $25 plan (which included 250 minutes and unlimited text). Users on these plans will be grandfathered as long as the account stays current. I assume if you had to switch phones, you would lose the plan, so be sure to double-check that if you decide to upgrade and want to keep a grandfathered plan.
Other changes include a new $1/day 100 MB day pass for pay-per-use phones and the decrease from unlimited 3G to unlimited 2G on the $45 plan.
For more information or to check out the plans and phones offered by AT&T GoPhone, visit the website.