Poll
Loading ...
GoPhone Adds Unlimited Data
posted by Liz E. on March 16th, 2017 - 9:45 am | AT&T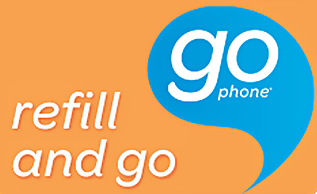 AT&T's prepaid segment, GoPhone, has finally upped its game with the addition of more data on its prepaid plans. The new unlimited plan, which costs $60, is the biggest change and finally signals that the brand can actually compete with not only its own MVNO Cricket Wireless, but also with other companies like Boost and MetroPCS. Additionally, the company upped the data on its $45 plan.
AT&T GoPhone is only the most recent company to add unlimited data for prepaid customers. Much like the other brands offering unlimited data, the max speed is 3 Mbps, and video is throttled to 1.5 Mbps. Users who use more than 22 GB of data in a bill cycle will see their data throttled during peak periods to help ease congestion. Previously, this $60 plan only included 8 GB of data.
The $45 plan also got a data boost and saw its data increase from 4 GB to 6 GB. After the 6 GB of high speed data is used, customers can continue to access the internet at throttled speeds. Data rollover is also available. This plan has some calling and texting options with Mexico and Canada as well, much like its sister plans on Cricket Wireless.
As of right now, here's what GoPhone's plan lineup looks like:
$30 – unlimited talk and text, no data (add-ons available)
$45 – unlimited talk and text, 6 GB data
$65 – unlimited talk, text, and data
All AT&T GoPhone plans are eligible for a $5 discount when customers sign up for autopay, and there is also a multi-line discount as well for families looking to save some money.
For more information on the plans, to check coverage, or pick out a device, visit the AT&T GoPhone website.