Poll
Loading ...
AT&T To Shut Down 2G Network
posted by Liz E. on December 4th, 2016 - 11:59 am | AT&T, Cricket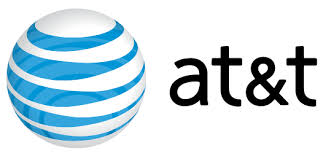 AT&T announced a while back that it would be deactivating its 2G network on December 31, 2016 and the date is fast approaching. According to AT&T, the outdated network has very few phones which are still using solely the network and the costs of continuing to maintain it are not worth the benefits, especially with the 5G network expected to launch in 2017.
According to AT&T press releases, customers whose phones only were able to access the 2G spectrum should have been notified and will have to upgrade to a 3G or 4G device in order to not lose service.
Who is Effected?
AT&T GoPhone and Cricket Wireless users are the most likely to be effected by this, as prepaid users tend to hang on to their devices a little better. But don't worry, switching isn't as hard as it seems, and you might not even have to pay to switch.
For everyone else, it simply means that you won't be able to access any 2G networks—you'll only have service where 3G and 4G networks are available. Fortunately, the network is pretty expansive. You can check detailed coverage here.
Are you using 2G?

The best way to tell if you're using 2G is to look at the bars on the top of your phone. If you see the following, then you're going to lose some service: 2G, G, GSM, GPRS, E, or Edge.
What to Do
If you have an impacted phone on AT&T GoPhone, then you may have to purchase a new phone. The AT&T site says that there are some promotions available for customers, but there isn't a lot of information on its website. The best thing to do is to find a retailer near you and see what they can do.
If you have an impacted phone on Cricket Wireless, then you can apply for a free 3G phone on this page. Nice and simple! You can also call them at 888-288-7966. Be aware, though, that if you go into a dealer, they may not be able to get you a free phone—you'll have to buy one, most likely.
If you have an impacted phone on a MVNO, then you will need to contact them and see what options you have, if any. Most likely, the only thing to do will be to buy a new phone and activate it on the network before December 31, 2016.