Poll
Loading ...
AT&T GoPhone Holiday Promotion
posted by Mary G. on November 20th, 2016 - 12:08 pm | AT&T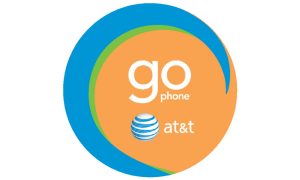 Recently, AT&T announced a holiday promotion for its prepaid brand, GoPhone. Starting on Friday, November 11 and running until December 31, AT&T will be increasing data allotments for customers renewing the $45 and $60 plans. Customers already on these plans will automatically receive the additional data.
Additionally, customers can get a $5 discount on any plan by enrolling in autopay, and each plan includes unlimited talk and text as well as international texting. Customers on the $45 and $60 plans automatically receive the data rollover feature as well, and any unused data will be good for an additional 30 day period.
Let's take a look at the plans with the promotions:
$30/month ($25 with autopay) – No data included
$45/month ($40 with autopay) – 4 GB high speed data (previously included 3 GB)
$60/month ($55 with autopay) – 8 GB high speed data, unlimited talk in Mexico and Canada (previously included 6 GB)
This promotion was announced shortly after AT&T increased the data included in data packages. It also follows the trends of other prepaid companies, like MetroPCS and Cricket, who seem to be gravitating to the high-data user.
Along with the increased data promotion, AT&T GoPhone is also offering some deals on devices. Also good through the end of the year, new customers activating a line can receive a free ZTE Maven 2 so long as they pay at least $30 the first month. Customers can also purchase the LG Phoenix 2 for $49.99 (discounted from $69.99).
AT&T GoPhone accepts unlocked devices for activation and has SIM cards available for purchase for $4.99. You can view coverage and check device compatibility on AT&T's website.