Poll
Loading ...
AT&T Adds Rollover Data to GoPhone
posted by Liz E. on May 12th, 2015 - 8:01 am | AT&T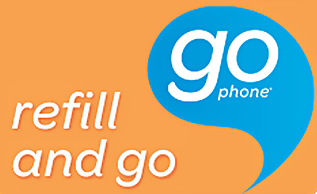 AT&T announced yesterday that it will be joining the growing list of companies that offer rollover data for prepaid monthly plans. Effective May 15, all new and current AT&T GoPhone customers will be eligible to roll data over to the next monthly period. There are a couple of catches though.
The data rollover is only available for customers on the $45 and $60 prepaid monthly unlimited plans, and only available for customers with smartphones. The $30 unlimited talk and text plan includes no data, so it is not eligible. Data add-ons are also not eligible for rollover at this time.
Any unused plan data from bill cycles starting on or after May 15, 2015 will be eligible to roll over to the next month. However, the rollover data will expire at the end of the second month. It is probably safe to assume that when a customer has rollover data, monthly data usage will still be deducted from the normal monthly sum before dipping into the rollover data, so it might not as great of a deal as it sounds. Of course, some rollover data is better than just losing the data you've already paid for.
As far as I am aware, this is the first time that an AT&T prepaid brand has really offered rollover services (excluding pay-as-you-go, which may roll forward to new expiration dates). Personally, I don't know that rollover data is really worth all that much when it has a 30 day expiration date. I mean, what are the chances that if you didn't use it on month, you'll use even more the next month? Besides, if you're continually going over your allotment, then dropping down a price tier is probably a better bet anyway. But, I suppose it's still a nice feature just in case.
What do you think? Do you think you'll use this feature? Share with me in the comments!