Poll
Loading ...
AT&T Acquires Nextel Mexico
posted by Liz E. on May 4th, 2015 - 8:03 am | AT&T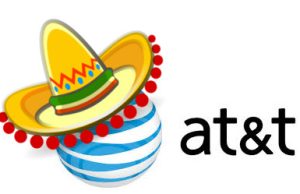 AT&T took a step forward in its bid to take over the North American wireless market this week with the completed acquisition of yet another Mexican carrier, Nextel Mexico. AT&T acquired Nextel Mexico for $1.875 billion dollars, less $427 million of debt and adjustments. With this acquisition, AT&T will be taking over all of the spectrum licenses, network assets, retail stores and subscribers that Nextel Mexico owned.
In the press release, AT&T stated that it intends to integrate Iusacell, another Mexican carrier that AT&T purchased earlier this year, with Nextel Mexico to create a larger Mexican wireless offering. AT&T wants to create the first ever North American Mobile Service area which will cover more than 400 million customers in both Mexico and the US, and will allow for roaming back and forth between the two.
After the acquisition of Iusacell a few months ago, AT&T ramped up its offerings for customers calling to Mexico and I can only see this additional acquisition strengthening the company's international platform. It is not immediately clear whether or not this will actually have any additional bearing on prepaid or even postpaid customers, as AT&T has already added Mexican calling for its prepaid brands Cricket Wireless and GoPhone. I'll certainly keep an eye out though.
You can read more about the acquisition here.