Poll
Loading ...
AT&T Acquires Iusacell
posted by Liz E. on January 20th, 2015 - 4:50 pm | AT&T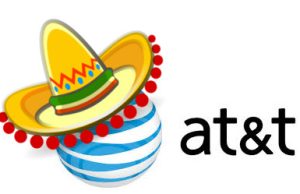 I'm not going to spent a whole lot of time on this, but I found out that yesterday that AT&T has closed their acquisition of Mexican wireless provider Iusacell for around $2.5 billion. I'm not really sure how much this is going to effect the prepaid international business, but this acquisition does mark the creation of the first ever North American Mobile Service that covers around 400 million consumers in both Mexico and the US.
"It won't matter which country you're in or which country you're calling – it will all be one network, one customer experience," Randall Stephenson, AT&T chairman and CEO said in a press release.
Presumably, this means that the roaming and international calls through AT&T's network will change and be far better than the competition, as AT&T will own a significant (roughly 70%) amount of network and customers in Mexico. Of course, that might just be hopeful thinking as no official announcements have been made. AT&T did say that Iusacell will continue to be operated out of Mexico City, and that it intends to expand the 4G LTE network into Mexico.
For those of you who use AT&T and have international minutes, keep an eye on it and let me know if anything changes. If I hear or see anything, I'll be sure to let you know!