Poll
Loading ...
5 Best Affordable AT&T GoPhone Phones
posted by Liz E. on January 16th, 2015 - 4:46 pm | AT&T
AT&T has one of the leading networks in the country, and several MVNOs utilize its excellent GSM network. While you can purchase and activate most phones (flagship or otherwise) on the network, not everyone can afford to spend $600 on a new phone. If you're looking for something that's a bit more affordable–meaning $200 or less–and still a good quality phone, then take a look at these top five picks:
1. HTC Desire 610 – $169.99
This phone is a little higher priced, but what you get for that money is outstanding. The phone itself is pretty sleek and nice looking and has some great hardware as well as all the features you could possibly want for less than $200. This is definitely a phone you won't be embarrassed to pull out of your pocket in public.
2. Lumia 635 – $69.99
The Windows Phone has come a long way since first launch, and the Lumia 635 is easily one of the best phones that Microsoft has made. The device boasts some excellent specs and will ship with Windows 8.1 which features the sassy Cortana and loads of other perks. While the Windows App Store is a little lacking compared to iTunes and Google Play, at this price, you really can't go wrong.
3. ZTE Compel – $69.99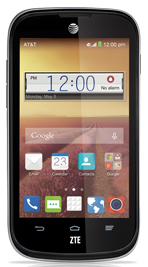 This affordable little phone is an entry-level phone aimed at people who are interested in low costs or who are not very comfortable with a smartphone. While the specs are not super stellar, they are certainly usable and the phone has just about everything a light user could want.
4. ASUS Padfone X mini – $199.99
I almost didn't include this ASUS phone/tablet combination because of how unusual it is, but as far as hardware goes, it's nearly on par with the Lumia 635. The padfone X Mini is a touchscreen phone that slides into a tablet, allowing you the best of both worlds. Of course, you still have to carry two devices, so it really depends on how much you would use a tablet. It is a little pricey as an experiment, but for the right user is definitely worth the price.
5. AT&T Z998 – $44.99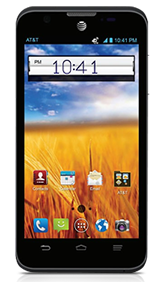 This off-brand phone is not only the cheapest device on our top list, but it's also the device with the least impressive specs. Definitely aimed at someone who is new to the smartphone market, the Z998 is a solid phone that might not blow your socks off, but certainly will get the job done.