Poll
Loading ...
Good times, bad times for Amp'd Mobile customers
posted by Stuart on June 20th, 2007 - 9:52 am | Amp'd Mobile, Verizon Wireless

While we find the Amp'd bankruptcy case amusing in some ways, we do understand that his has a real effect on Amp'd's loyal subscribers. That covers about 120,000 people (~200,000 subscribers minus the ~80,000 who reportedly aren't paying their bills). Those people got a little relief yesterday, as a bankruptcy judge ruled that the company can stay up and running at least through June 25. Without a judge's ruling or permission from the creditor (in this case Verizon Wireless), these funds would be frozen and unavailable to the company. Amp'd customers would presumably be cut off from service at that point.

The June 25 date was chosen because it marks the first hearing in Amp'd's case against Verizon Wireless, where Amp'd is "seeking a court order barring the company from kicking Amp'd off its network." Verizon considered dropping Amp'd in late May, citing the $33 million they were owed, which spurred the bankruptcy filing.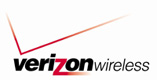 Verizon, however, remains concerned about the $7.5 million approved for Amp'd's use. They worry that instead of keeping their subscribers at full capacity, they will instead use the funds in a "legal battle against it over a network agreement the two companies reached in 2005."
The question that arises from Verizon's concern: did Verizon do anything wrong here? Or was this just their argument against allowing Amp'd to access that cash? We suppose that if it is the former, we'll hear more about it in the coming days. It is a rather important issue, as Amp'd is positioning itself as working hard to keep its subscribers in service. If, however, funds really are being used in a legal battle, it would seem that Amp'd is doing its subscribers a disservice.
[Houston Chronicle]