Poll
Loading ...
Use your cell to fire the "laser"
posted by Stuart on August 15th, 2007 - 11:30 am | Whimsy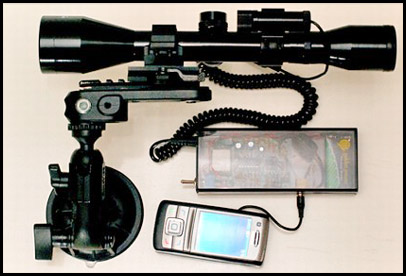 Planning a heist, but don't know how to get around those pesky security cameras? A solution can be found within your mobile phone. That is, if you hook up a kickass laser to it. All you have to do is mount the laser, hook it up to your phone, and send yourself a text message. Then you activate the "laser," and boom — no more surveillance. Also useful for stopping those pesky neighbors who spy on you — and probably less illegal that way, too.
* Prepaid Reviews does not condone you planning a heist or committing any kind of crime. We're just playing around. Figured we'd clear that up before you go rob a bank.

Related Posts

Leave a Reply
Featured Provider
Net 10 Prepaid

Our Rating