Poll
Loading ...
Virgin Mobile to offer Samsung Galaxy S II
posted by Joe on November 12th, 2012 - 7:30 am | Virgin Mobile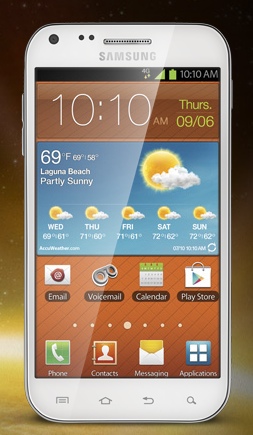 It has been a popular handset for prepaid carriers, and now Virgin Mobile will get it. Following in the footsteps of fellow Sprint subsidiary Boost Mobile, Virgin will offer the Samsung Galaxy S II. It's the same handset we've seen many times, featuring a 4.5-inch screen and running Android 4.0. Like the Boost version, it will take advantage of the newly available WiMax network in available markets. Customers can get the Galaxy S II starting November 15, for $370, at Virgin Mobile's website. At $35 per month for 2.5GB of 3G/4G data it's tough to find a better deal on the market.
Via PC Magazine.