Poll
Loading ...
Virgin Mobile to get Samsung Galaxy Reverb
posted by Joe on August 23rd, 2012 - 10:30 am | Virgin Mobile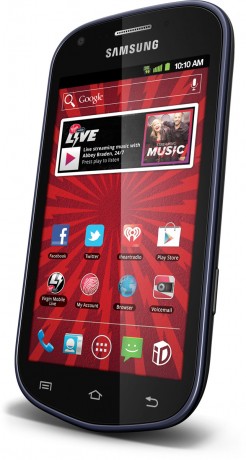 It appears that Boost Mobile isn't the only Sprint-based carrier to announce a Samsung handset. Sister company Virgin Mobile also announced the Samsung Galaxy Reverb. This is one to get excited about. It runs Android 4.0, which is pretty big for the prepaid space. A few current prepaid smartphones run it, but not many. It also runs a 1.4GHz processor, so it can handle most tasks. The 4-inch display is pretty standard these days: not too big and not too small. It will be available at some point in September, but Virgin is starting pre-orders on August 29th. If you're willing to spend $250 on it, you might want to get in on that pre-order.
Via Phone Scoop.

Related Posts

Leave a Reply
Featured Provider
Net 10 Prepaid

Our Rating