Poll
Loading ...
Virgin Mobile now rumored to carry the iPhone
posted by Joe on June 5th, 2012 - 5:43 pm | Virgin Mobile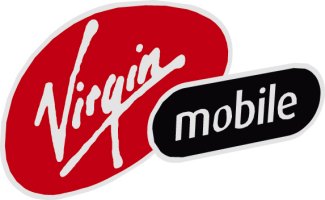 Well, that was quick. Less than a week ago we heard a rumor that Boost Mobile would offer the iPhone starting in September. Now word comes down — from a much more reliable outlet — that it is Sprint's other prepaid arm, Virgin Mobile, that will get the vaunted iPhone. It could drop as soon as July 1, which certainly beats the previous Boost rumor. This doesn't rule out Boost's eventual offering, though; The Wall Street Journal speculates that this is merely Sprint trying to unload more units in fulfillment of its enormous obligation to Apple. Since we've heard strong rumors of a new iPhone coming this fall, it makes sense that Sprint would want to unload as many iPhone 4 and iPhone 4S units before that time.
After the jump: why this is interesting for Virgin.
When discussing the Boost rumor, the most interesting part was not the iPhone offering itself, but the pricing structure for it. Boost offers a shrinkage plan whereby customers reduce their bills by $5 per month for every six on-time payments. For $55 smartphone plans, that means an eventual bill of $40 for unlimited minutes, messages, and data. It's hard to believe that a carrier, especially one owned by a Big Four carrier, could offer the iPhone that cheaply.
Virgin actually offers a plan even cheaper: $35 for unlimited data and messages, plus 300 voice minutes. Of course, Virgin is pretty up front about its data cap. Customers get 2.5GB at 3G speeds before getting throttled all the way down to 256K. That's not exactly ideal for the high-powered iPhone. Still, 2.5 gigs is more than Verizon offers for its base $30 data plan, so there are certainly advantages to Virgin's offering. Just imagine: an iPhone for $35 per month. It'd be something of a dream for value seekers.
We'll just have to wait and see. But unlike the Boost rumor, we'll hear certain confirmation or denial of this soon enough. July 1 is just a few weeks away.
Via The Wall Street Journal (sub. required), via The Verge.

Related Posts

Leave a Reply
Featured Provider
Net 10 Prepaid

Our Rating