Poll
Loading ...
Virgin Mobile introduces Chaser discount Android handset
posted by Joe on July 27th, 2012 - 8:59 am | Virgin Mobile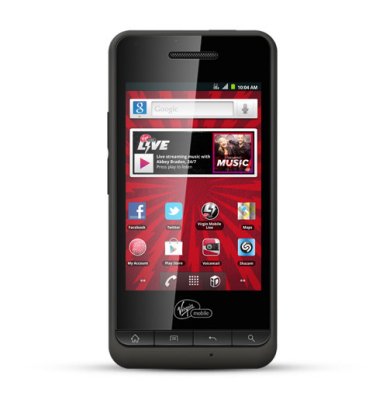 Virgin Mobile just released a new low-cost Android handset, the Chaser. It's quite the small handset, with the screen measuring just 3.2 inches (for comparison, the iPhone's screen is 3.5 inches). It does, however, have an 800MHz processor. That's not great, or even that good, by any stretch, but for a cheap handset it's quite fine. It also has a 3.0 megapixel camera and, unsurprisingly, runs Android 2.3. The Chaser is available right now at Virgin Mobile's website for $79.99.