Poll
Loading ...
Virgin getting another Android handset?
posted by Joe on April 25th, 2011 - 9:51 am | Virgin Mobile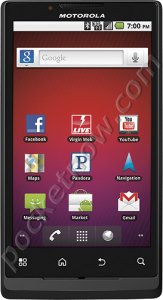 It appears that Virgin Mobile is ready to launch another Android device. They already have the Samsung Instinct, which just got a Froyo update, and the LG Optimus V. Accroding to a rumor on Pocket Now, they'll add a Motorola offering to the mix. The details are scant on this one, as we just have this simple shot and Pocket Now's source on this one. We'll pass along more information as it becomes available.