Poll
Loading ...
Sprint announces LG Optimus Elite for Virgin Mobile
posted by Joe on April 18th, 2012 - 7:33 am | Virgin Mobile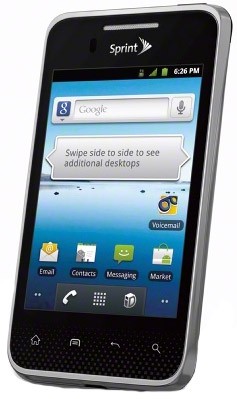 We first learned about the LG Optimus Elite back in May, when a rumor surfaced that Virgin Mobile would get the handset by the end of May. Yesterday Sprint announced that indeed is the case. The only catch is that Sprint will get the handset first, in the middle of May. Virgin will get it at an undisclosed later date. For a refresh, the Optimus Elite runs Android 2.3 and features an 800MHz processor and a 3.2-inch screen at 480×320 pixels. That is to say, it's not the most powerful handset. But its an eco-friendly handset that is made of 50 percent recycled plastics. It's also free of various unhealthy materials that plague typical smartphones. The Optimus Elite will hit Sprint for $29.99 on May 18th, so perhaps we'll see Virgin's come a bit later at around $130. But that's still speculation.
Via Phone Scoop.

Related Posts

Leave a Reply
Featured Provider
Net 10 Prepaid

Our Rating