Poll
Loading ...
Verizon to offer NBA games on VCast
posted by Joe on November 1st, 2007 - 11:00 am | Verizon Wireless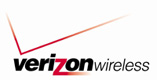 The NBA season got underway last night, starting another 82 games of excitement. While all the hoopla has been about where the Lakers will trade Kobe Bryant (aside: we betcha he stays in L.A.), Verizon is making a splash of its own. Partnering with ESPN Mobile TV and MediaFLO, the nation's No. 2 wireless carrier will offer more than 70 games this season through its V CAST service. And yes, you'd be getting the entire game, real-time. You'll be the envy of the train ride home; while everyone else uses their BlackBerry to answer e-mails, you'll be watching Tracy McGrady slamming one home.

Of course, Verizon is trying to whet the appetites of NBA die-hards, advertising the availability of the following games:
November 2: Lakers vs. Suns.
November 30: Clippers vs. Nuggers
December 5: Lakers vs. Nuggets
We didn't hear any word on the pricing of this service. We hope it would be available on a subscription basis. Paying for individual games — or, rather, only being able to pay for individual games — seems silly to us.

Related Posts

Leave a Reply
Featured Provider
Net 10 Prepaid

Our Rating