Poll
Loading ...
Verizon revamps help site
posted by Joe on December 13th, 2007 - 9:45 am | Verizon Wireless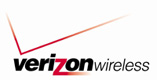 One thing we love about the Internet is how simple it is to go anywhere and find an answer to just about anything. However, some sites make it harder than others. Not that Verizon's help site was poor before, but yesterday they announced that they've overhauled it to make it more user friendly. Specifically, it's starting to integrate information, so that wireless help can be found from the same search as FiOS help. It makes sense, considering the multitude of telecommunications services Verizon offers.

"On average, more than 56,900 customers per day visit our help center on help.verizon.com to find answers or fast facts," said Mark Studness, director of e-commerce for Verizon. "Our industry-leading Enhanced Customer Support Portal is smarter than ever, allowing customers to find information and answers faster."
One specific upgrade is the tab format. This replaces the various portals used previously which, as we mentioned, made it tougher for someone to find what they're looking for, since the topics were specific to one portal. Now it's as if they've combined them, making search far easier.
They're also working to upgrade their account management system. Where before you had to log into verizon.com to get to your FiOS account and verizonwireless.com to get to your wireless account, all of Verizon's telecommunications features — phone, Internet, TV, wireless — can be found at verizon.com/myaccount.

Related Posts

Leave a Reply
Featured Provider
Net 10 Prepaid

Our Rating