Poll
Loading ...
Verizon offers the Palm Pixi cheap on prepaid
posted by Joe on December 27th, 2010 - 9:37 am | Verizon Wireless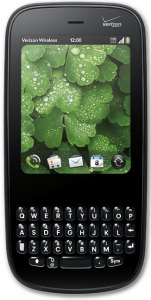 For a few months Verizon prepaid has offered a good portion of its smartphone lineup on prepaid. The plans cost $5 more per month, but the biggest cost comes with the handset itself. The Droid Incredible, for example, costs $344.99, while the Samsung Fascinate costs $50 more than that. There appears to be one exception, though. The Palm Pixi Plus is actually reasonably priced at $79.99. You'll need the prepaid monthly plan plus the $30 data plan. It also includes a $35 activation fee. Still, in terms of prepaid, especially at Verizon, this is one of the better deals you'll find. I've heard many people rave about Palm's webOS. You can get this deal exclusively at Verizon's website.
Via PhoneNews.com.