Poll
Loading ...
Verizon INpulse gets unlimited texting to any network
posted by Joe on October 8th, 2008 - 7:30 am | Verizon Wireless
Back in July, Verizon introduced unlimited messaging to other Verizon subscribers for their INpulse prepaid service. This cost $10 per month, and provided a number of free messages to other networks. Now we hear, via a kind poster at Howard Forum that they're now offering an option for unlimited messaging plan to anyone in the U.S. Details after the jump.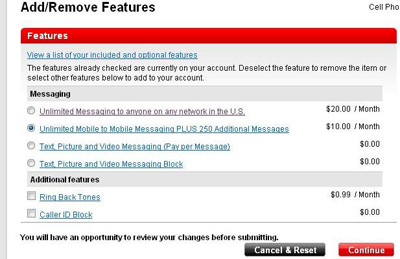 It will cost $20 per month, which might seem bad, but it seems par for the course for Verizon. If you have a ton of friends on another network, it could make sense. You do get 250 additional messages with the $10 plan, though, so that's something to consider.