Poll
Loading ...
Verizon impermeable to economic conditions
posted by Joe on January 11th, 2008 - 10:37 am | Verizon Wireless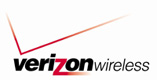 Okay, so maybe the headline is a bit over the top. Still, Verizon is saying that the recent economic slowdown "has not affected its frontline business units." This comes a few days after AT&T CEO Randall Stephenson said that he's seeing some "softness" in the consumer market, which could lead to it following a similar path to the economy in general. Many investors believed that telecommunications, now an essential industry in America, would move ahead unabated by economic conditions. Verizon, though, is saying that they've seen "no impact on its sales to small businesses, enterprise businesses, or on total control access lines." Verizon says these industries are "in good shape."

So why does Verizon think they're not going to fall with the economy? The same reason they gave for years: competition. Okay, so they used the competition card in explaining why there are no problems with how telecommunications companies do business. This was in reference to their restrictive practice of locking phones and forcing users to sign stifling contracts to get the best rates.
This is my favorite part of the Reuters article:
Industry analysts have also pointed to the largest players, like AT&T and Verizon, as having enough advantage of scale to weather a recession. Some analysts see smaller telecoms companies as more vulnerable.
Ah, so it's a big guy vs. little guy issue, is it? Well, it's no surprise to know where I come down on that issue. Then again, it doesn't seem like an issue of bullying so much as it seems an issue of big companies being inherently well prepared for conditions like we're seeing now.
But how does that explain Stephenson's cautionary speech? I'm not quite sure. Neither is Denny Strigl, chief operating officer of Verizon Wireless:
"Frankly we'll take a look-and-see attitude for 2008, but I'm not sure what all the hubbub has been about out of this conference this week," he said.
Is it time for the 700 MHz auction yet?
[Reuters]

Related Posts

Leave a Reply
Featured Provider
Net 10 Prepaid

Our Rating